Backlinks are the most important part of off page SEO . Depending on the number of backlinks and the Pagerank of the sites where they originate from , your new website or blog can make it way faster to the top of all Google search results for relevant search queries. The most legal and popular method of getting backlinks to your site is by Blog commenting or guest posting , as these two methods are deemed perfectly safe by Google .
Blog commenting when done in moderation is legal in terms of Google, but if you are on a rapid spree of blog commenting to improve your pagerank , Be warned! Google will see this as an activity of spamming and may get your site banned in Google search .
There are many free tools on the internet that can help to find out all the backlinks to your site . But If you have a website that has been started recently , Most of these free backlink checking tools will be of no use . In This case you can depend on Google's Analytics to find out backlinks pointing to your sites and even the amount of referral traffic you are getting from those backlinks . Most newcomers into blogging are not aware of this handy little feature .
Sometimes a visitor or reader will find your article interesting and will share it on different sites for other reference . Using Google Analytics you will be able to find out backlinks originating from these sites . Here is how you can check backings pointing to your site with Google Analytics .
Note: Please register and Validate your site with Google Analytics before following the instructions below .
Follow these Instructions 
Step 1: Head over to The Google Analytics here : www.Google.com/analytics/ . From the Google Analytics dashboard select your website .
Step 2: Under standard reports , select the following : Traffic sources > Social > Trackbacks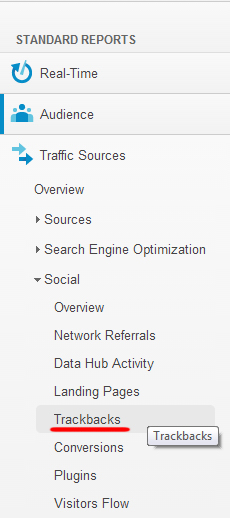 Step 3:  Thats it , you can see all the backlinks to your site and the number of visits from them on any day of the month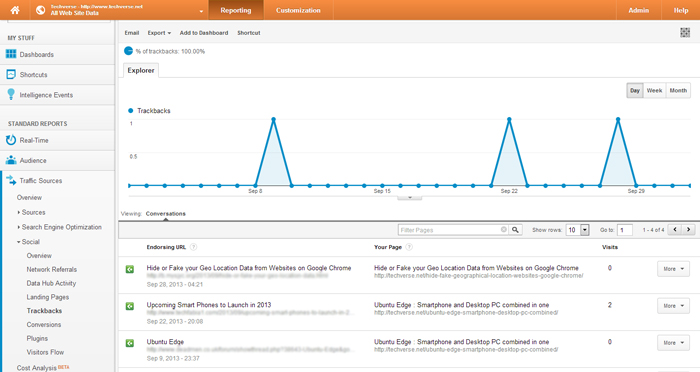 Do try this out and share it with your friends . this is by far the quickest and fastest method to check backlinks to your site .