Instagram has become one of the most popular social networks today. It is in fact one of my most visited social networks, mainly because of the reason that it has no advertisements. Millions of people across the world use it to share their daily life and interesting exploration across the globe. And in times like these when most of us are stuck indoors in a lockdown amid the coronavirus pandemic, Instagram does provide a way to pass our time.
While instagram can be accessed both from mobile and desktop. The posting functionality is however limited to the mobile app. Instagram only allows its users to post photos and videos from the mobile app and I being a DSLR buff, prefer to edit and upload my photos from the desktop.
For most people like me, it becomes an unnecessary and time consuming process to transfer the edited photos from the desktop to a mobile, just to post them and if you are doing it multiple times a day, then it becomes annoying. And I do believe most of you who prefer to edit photos on their desktop rather from their mobile face the same issue as me.
While instagram does not allow you to post from the desktop web, there is a workaround through which you can use almost any desktop web browser to post photos and videos from your desktop pc to instagram. Now how is this possible?
This workaround makes use of accessing the mobile version of instagram on the desktop via one of the features in the developer mode available on most web browsers. This feature enables the ability to emulate mobile web browsers on a desktop browser. We can then use this feature to access the mobile web version of instagram, where instagram allows us to upload photos.
The developer options on any browser allows developers with features to view the html code, check https requests, run javascript code and many more handy features. This is also where the option to emulate mobile web browsers can be enabled. This option comes very handy to check the responsiveness of any website or simply access the mobile version of it.
How to post to Instagram from desktop
Here is how we can use the mobile web version of instagram on a desktop to post to instagram.
For this demonstration, I will be using Google Chrome browser, simply because it is the most popular web browser as of now.
Step 1: Open Google Chrome and press the CTRL + SHIFT + I key to open the Developer tools. Alternatively you can also access it from Google Chrome's settings under More tools > Developer tools.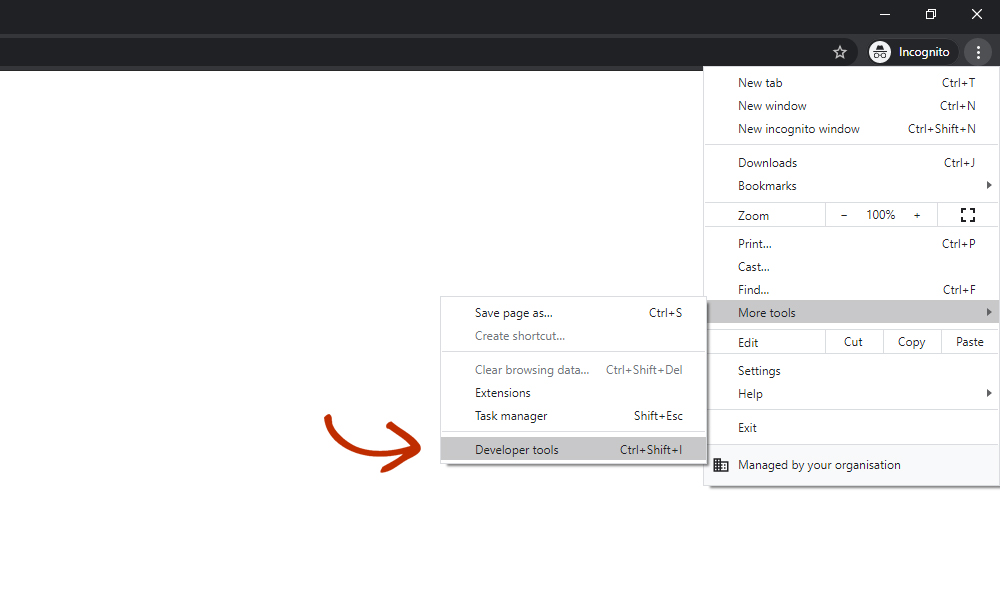 Step 2: Click on the Toggle device toolbar option to the top left corner of the developer tools window. You can the see a responsive version of the website.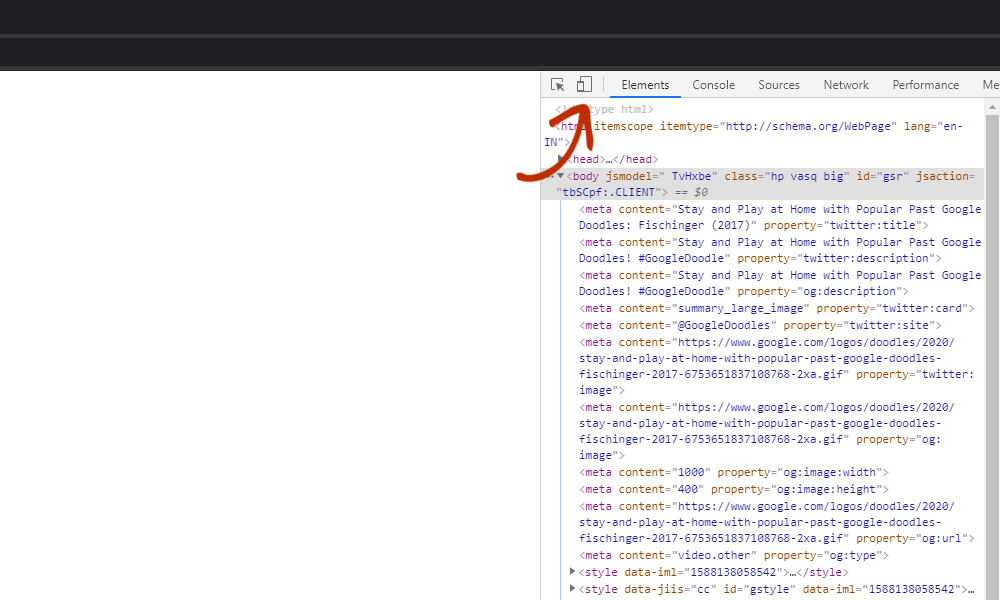 Step 3: Now click on the dropdown icon next to Responsive and select from a mobile phone to emulate. I chose the iPhone X, simply because it has a larger screen that the rest of the models listed.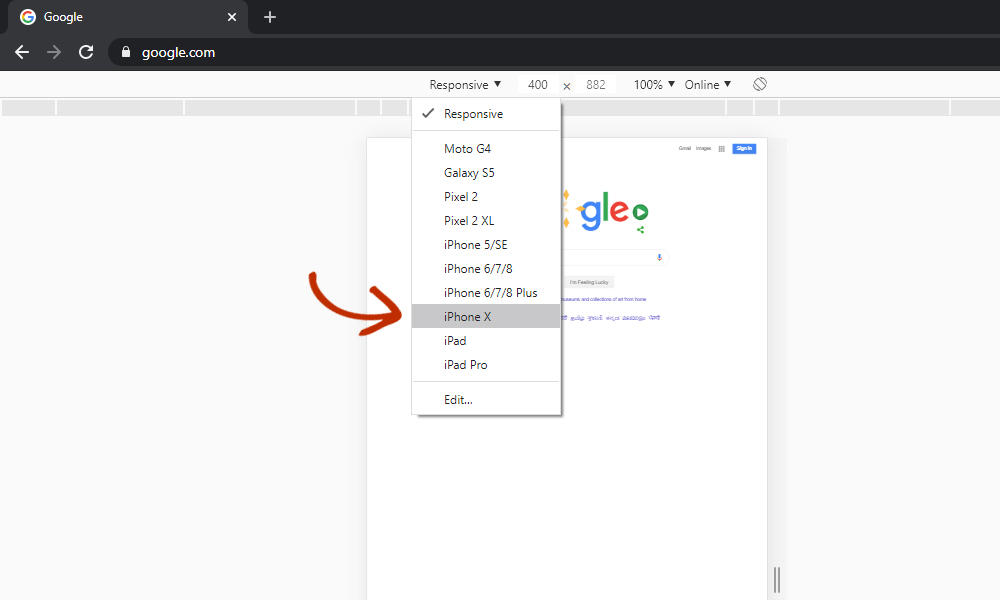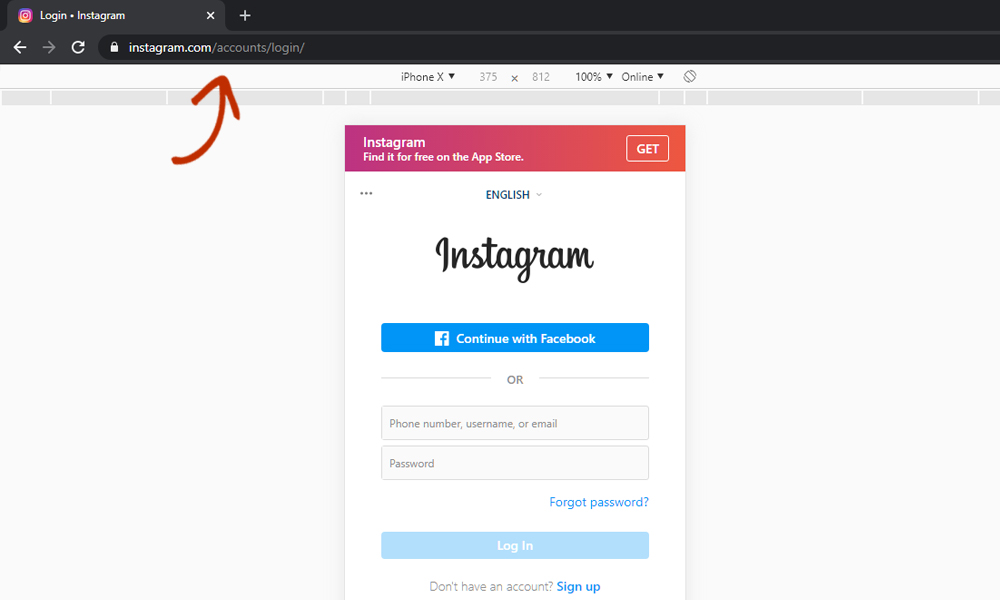 Step 5: Click on the upload button and select a photo to upload.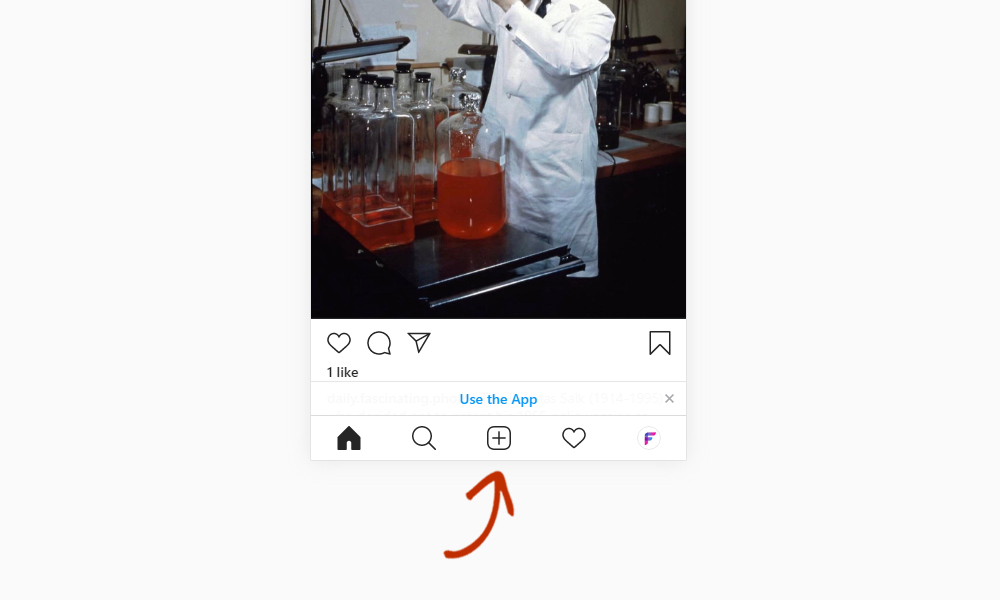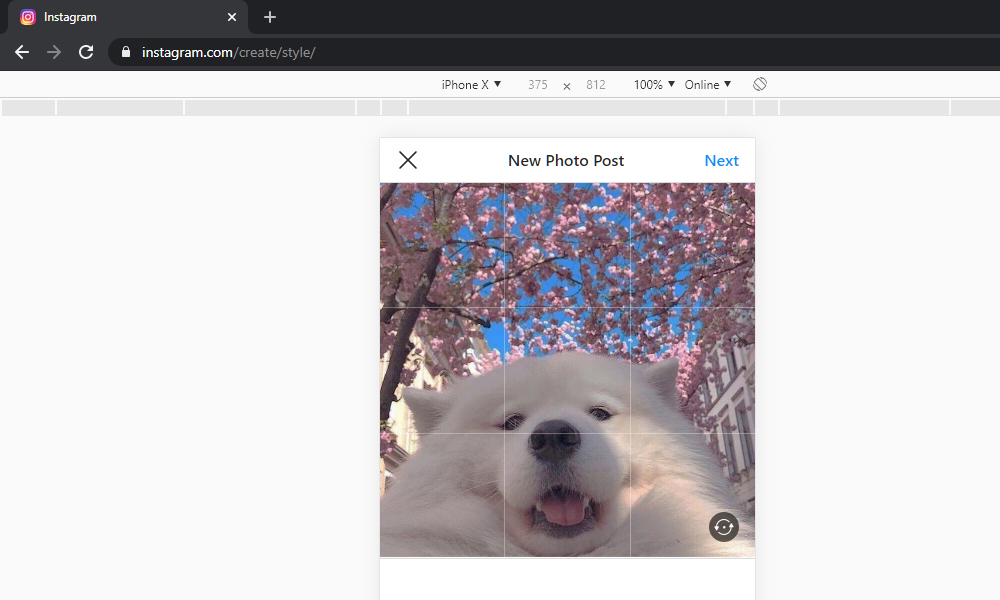 There you go, using this workaround, you can post to instagram directly from your desktop, instead of using the mobile app.