Respecting someone else's privacy is very important. However, there are times when you need to invade others' privacy in order to protect them. One way of invading the privacy of another is by hacking their phone camera.
Sometimes, hacking someone's Smartphone camera may actually be for their own good. Have you ever wondered about the kind of pictures your kids take and post online? Well, you can know about this by hacking their phone camera.
Don't be surprised! Yes, you can hack the phone camera of someone without letting them know. In fact, there are many tools available online that you can use to hack into a target's phone camera.
However, the only issue is in recognizing the best hacking tool to use. You don't have to worry though; that's the crux of this post. In this blog post, you'll learn the 5 effective ways you can hack someone's phone camera without rooting or jailbreaking.
To better understand what to expect in this post, five different tools for hacking phone's camera are highlighted. These are enumerated based on how well they are recommended. Let's get right into exploring these tools.
1. Spyier
Spyier is a leading phone and tablet monitoring app. With millions of users and recognition from the PC world, CNET, Forbes and others, this app is definitely worth checking out.
Are you a parent looking to keep tab on your children? Use Spyier to hack phone camera of your child. Its stealth nature of working allows you to secretly hack a phone's activities from any web browser. It is compatible and runs on both iOS and Android.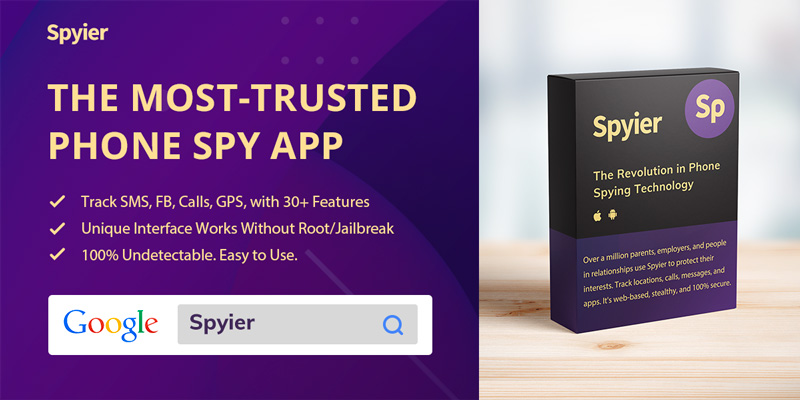 How does Spyier work on Android?
Spyier for Android is a mere 2MB app. It doesn't take much space on a device and doesn't run much on a device's battery. To use it, you first need to download and install it on your target device. The app doesn't interfere with the functioning of a device and the target won't even know it's there.
However, it does its job secretly in the background by monitoring the camera's activity on the phone. While it does its job, it transmits the recorded information directly to your dashboard through the internet.
You can use the Spyier app for Android devices without root. As a matter of fact, the majority of the features of Spyier function without root, making it an advanced app. You can even hide the app when it's installed and have the Spyier app disappear. It then runs in the background secretly.
Additionally, the app auto updates, which means you don't have to access the target's device again after the installation.
Without a doubt, Spyier is a cutting-edge Android spy solution that works perfectly without root. It has some exciting features that distinguish it from other spy tools in the market.
It's compatible with Android devices using OS4 and above; tracks social media apps such as Facebook, Instagram, and WhatsApp. It can also track calls, SMS, contacts, and GPS locations, while working in the background.
How does Spyier work with iOS?
Spyier for iOS is fully web-based, which means there is no need to download or install the app. You also don't have to jailbreak the target's phone. All you need is the iCloud details of the target device. You can keep track of the target's iPhone remotely through your web browser from any part of the world.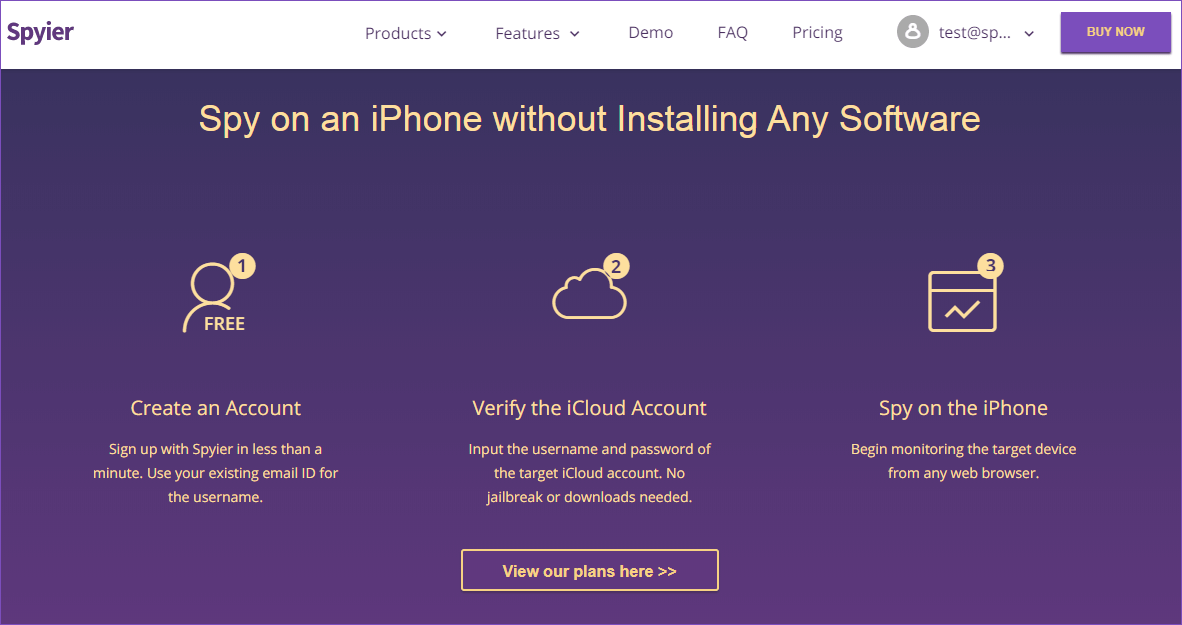 This discreet spy tool works by connecting to the iCloud backup of the target's device. Immediately there is new information uploaded to the iCloud account, the Spyier tool automatically copies it and sends it to you through your web browser.
2. Minspy
Minspy is also an exceptional tracking app that eliminates all risks associated with hacking someone's phone camera. Designed with a cutting edge AI, the hacking app is one of the safest tools that can be used for this purpose.
Featuring the no-rooting and no-jailbreaking mode of operation, Minspy works in a fully discrete manner. This makes it absolutely impossible for someone to detect that you're spying on them. With this tool, you can hack into your kids' or spouse phone camera to know the kind of pictures they're taking and sending.
Why should you trust this app? With millions of satisfied users across the world and recognition from top tech platforms, Minspy is definitely a trusted spy app. Top tech authorities that have given recognition to the app include iGeeksBlog, Digital Trends, Android Authority, and Life Hacker.
Additionally, the app runs in stealth mode when activated. By this, the app icon becomes invisible while working in the background. This makes it easy to hack and monitor the target's phone camera without detection.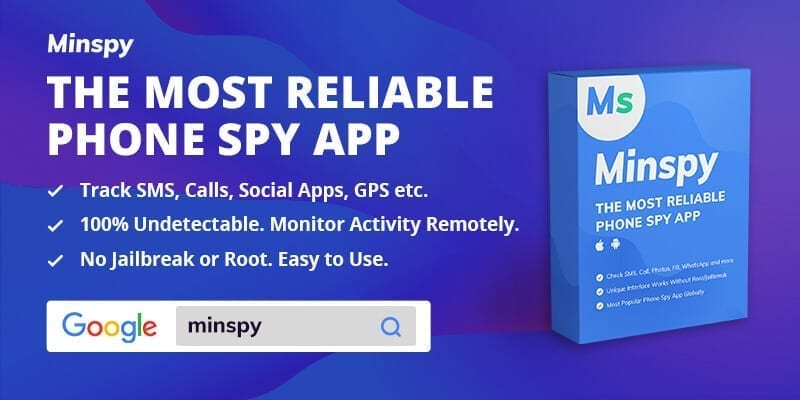 3. Spyine
Spyine is another reputable app designed to hack someone's device, including their phone camera. Do you need to monitor your kids' online activities to protect them from cyber bullies and cyber criminals? Do you need to spy on your spouse's phone camera to see the kinds of pictures they receive and send?
Spyine is a great spy app you can trust. It allows you to monitor iOS and Android phones and tablets from a web browser remotely. It works in stealth mode, which means the target phone's user won't even know it's working on their devices.
The Android version is just 2MB. Download and install it on the target's device. After installation, it auto updates, so you won't have to do that manually on the target's phone. Additionally, you don't have to root or jailbreak the target's phone to have it running.
This tool is highly effective and compatible with Android OS4 and higher as well as all iOS version. Spyine has millions of users and it's featured in renowned outlets, like New York Magazine and Tech Radar, among others.
4. Spyic
Fourth on our list of effective tools for hacking into someone's phone camera is Spyic. This spy tool is a remote surveillance and monitoring program used for hacking into someone's device without being detected. It is compatible with both Android OS4 and higher, and iOS devices.
The app works in the background as an interception and surveillance utility, recording data and uploading activities on target phone. The target device doesn't have to be rooted neither does it need jailbreak. Most of its features function without root.
After installation, Spyic can be accessed remotely through the user's account. You can log into your Spyic account from any browser in any part of the world to review the activities of the target's device.
5. Cocospy
Cocospy is another effective monitoring tool that can access any phone's camera. It intercepts in the background without the knowledge of the target. The app picks new information from the target's phone camera and transmits it to you in a seamless manner.
Just like other hacking apps, you don't have to root the target's device and for iOS, you don't need to jailbreak the device. When installed, you can hide it and allow it to work undetectable in the background. It doesn't run down the phone battery neither does it take much space.
After setup, simply login to your Cocospy account to start monitoring the phone camera of the target device. You can do this remotely and from any browser.
Conclusion
There are many hacking tools available in the market. However, the above are the top 5 effective ways you can hack someone's phone camera in a safe and secure manner.