Rooting an Android phone can be a tedious and risky task for new Android users . But once you perform it successfully , you will have an unrestricted android phone to do whatever you want with it , and definitely there is no doubt you will gain a valuable skill set with which you can root any android smartphone easily by just referring to an guide .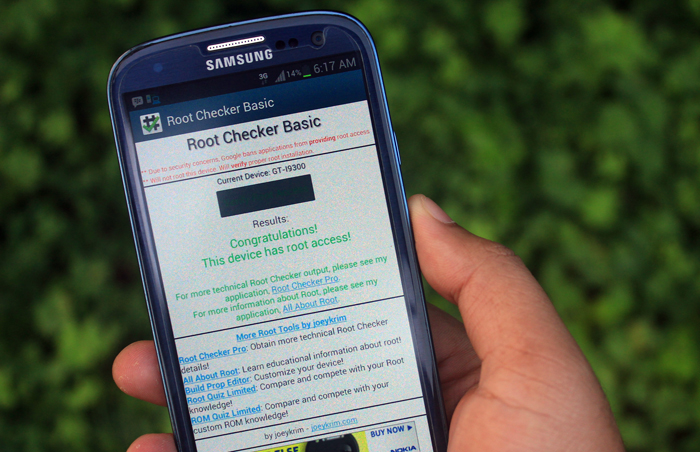 As uncertain it is , It is hard to determine whether you have successfully rooted your Android phone or not . For example , you might actually have rooted your android phone but you won't find any visible signs that indicate whether it is really rooted or not . Adding to this many over enthusiastic android users might start tinkering with other options to find out why they are not seeing any visible results of their android smartphone getting rooted . This is where most users mess up with their android phones and many are even successful to get their phones bricked .
Although most android phones can be recovered from a soft brick . But If you are new to android and rooting , then i would advise you to install Root checker , a very useful android app which will help you to find out whether your android phone is rooted or not .
Contradictory to popular belief , Root checker does not root your android phone or nor it requires your android phone to be rooted . All it does is to checks and check whether the Superuser or SuperSU binary are present on your android phone . Further root checker also confirms the proper permissions and flags on the SU binary in addition to testing the access granted by the SU binary. after all this Root checker is able to determines whether your android phone is rooted or not .
Instructions to Check if your Android phone is Rooted or Not
Step 1: Install the Root checker app from the Google play store before you proceed to root your android phone .
Step 2: After you have rooted your android phone , open the Root checker app .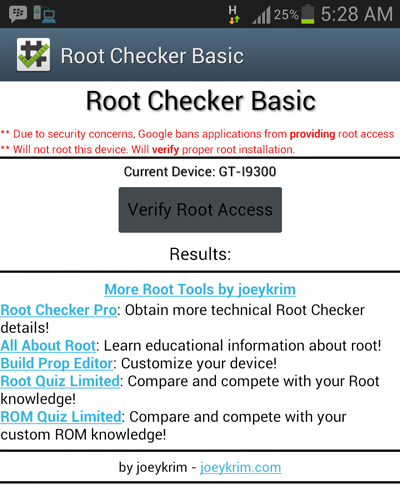 Step 3: In the root checker app , tap on " Verify Root Access " and the app will instantly confirm whether your android phone is rooted or not .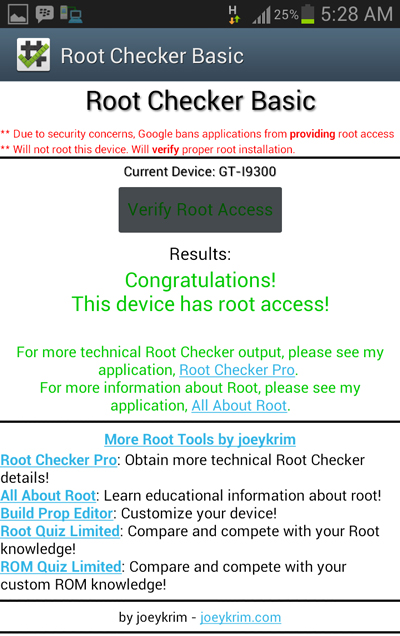 Next , you can go ahead and explore your newly rooted android phone and even experiment with new custom ROM's for your android phone .