After a long wait  my Samsung Galaxy S3 finally received the Android 4.3 update. The changes from Android 4.2 are very much noticeable on Android 4.3 as the entire UI has gone through major changes and it looks much better now.
But here's a bummer, By default the developer options is kept hidden in Android 4.3. I guess the main reason behind hiding the developer options might be to prevent normal users from fiddling with the settings, which is not something to be worried about. For basic users the developer options might not be of much use, but if you are an advanced android user, then the developer options would be very important to you.  Such was the case with me.
After installing the Android 4.3 update, i immediately proceeded with rooting my phone and in my case i had to enable USB debugging. This is where i found out that the developer options was hidden in Android 4.3. After spending some time researching on the internet, I was finally able to figure it out.
So if you need to use the developer options in Android 4.3, here is how you can make it appear on your Android 4.3 smartphones, tablets and other devices. Here is how I enabled the developer options on my Samsung Galaxy S3 running Android 4.3.
How to enable USB debugging on Android 4.3 Phones and Tablets
Navigate to your phones Settings and tap on More.
Next tap on About device, under the System manager section.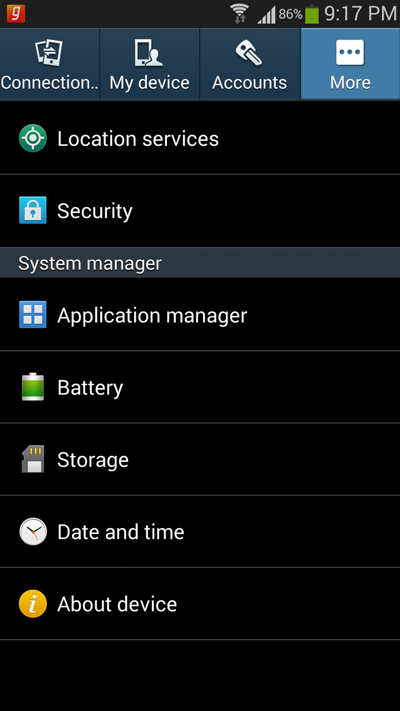 Finally tap multiple times ( 10 times ) quickly on the Build number and eventually you will be able to see a message that developer options are enabled.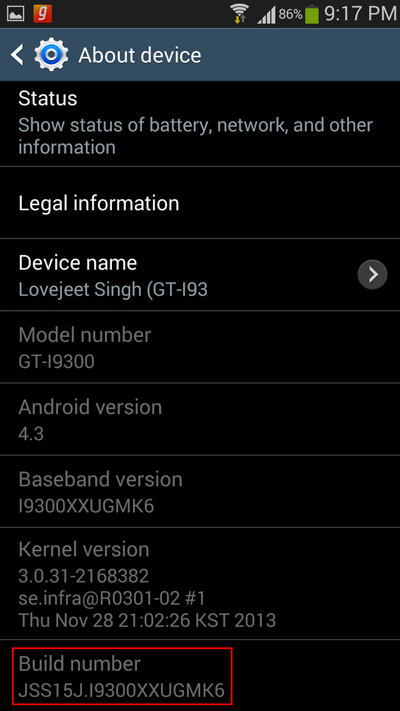 That's it, now go back and the Developer options should be appear under the "System manager" or "system" on some devices. This process is also the same on Android 4.2 devices.