Announced at the Mobile World Congress last month, The Nokia X was expected to be a cheap Android phone for the masses. But Nokia's official announcement left us salivating for more. According to Nokia, the Nokia X was going to run a custom and highly modified version of Android 4.1 with a Windows phone like UI. The phone only had access to Microsoft's service, which means Nokia has stripped off the Google play store and services, thus limiting Nokia X users with apps and services offered by Microsoft.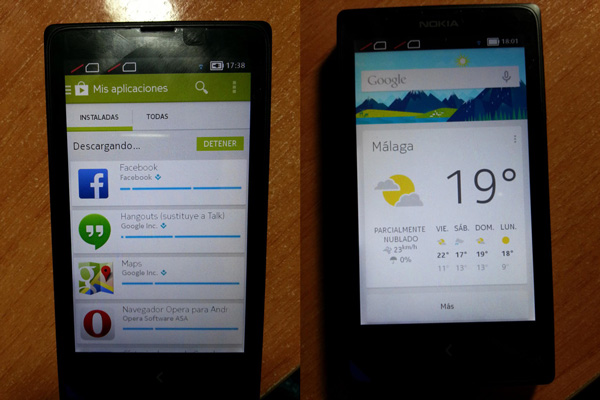 Surprisingly, Spanish developer KashaMalaga from the XDA forums has managed to root his Nokia X and install Google play services along with various other android apps and the Google Now Launcher.
We didn't expect Nokia's first android device to be so easy to hack. KashaMalaga has described the complete hack to install Google play service on the Nokia X with just 6 simple steps. But what's more surprising is that, Nokia is even appreciating KashaMagala for his hack.
Although we are not sure if Nokia is going to patch this hack until the Nokia X hits the store for sale later this year. But even if Nokia does patch this hack, we are quite sure a new workaround to install Google Play and other apps would emerge very soon.
Here's how one of the members from the XDA forums describes Kashmalaga's hack.
Kashamalaga's guide is quite simple. First, you acquire root access using the Galdalf Exploit in Framaroot. From there, you install a root-capable file manager. Then, you copy a Nokia X-specific Gapps package by Kashamalaga to your /system/app folder, and give it the appropriate permissions. After a reboot and a few more application installs, you are then able to access the Google Play Store, various Google Apps, and the Google Experience Launcher.
If you managed to get a Nokia X, then you should take a look at this XDA thread which should let you root your Nokia X to install Google play and other android apps.
Here's Kashamalaga's video demonstration of the Google now launcher running on the Nokia X.