Want to run android apps and games on your Windows PC? this post will show you how you can do that with the help of Android emulators available for windows.
Android has become one of the most common and popular operating system on smartphones right now. Be it a lower end phone or a high end flagship smartphone, android is an operating system that can be run on most phones.
However there's a big difference between being able to crawl and run. While basics tasks such as calling, sending text messages and browsing the internet require minimal hardware resources, but resource intensive tasks such as Gaming and HD video playback  need powerful hardware. This is where android phones with low hardware specifications fail at living up to our expectations.
Fortunately people with low end android smartphones or no android device at all need not worry since there are alternate ways to experience android.  If you have a desktop PC, you can make use of android emulator to experience the android OS and even run android apps and games too.
To be precise there are many free android emulators available for windows, however there are only a few which lived up to our expectations. For those who want to experience the android OS on their windows PC, here are five of the best android emulators available for windows right now.
Bluestacks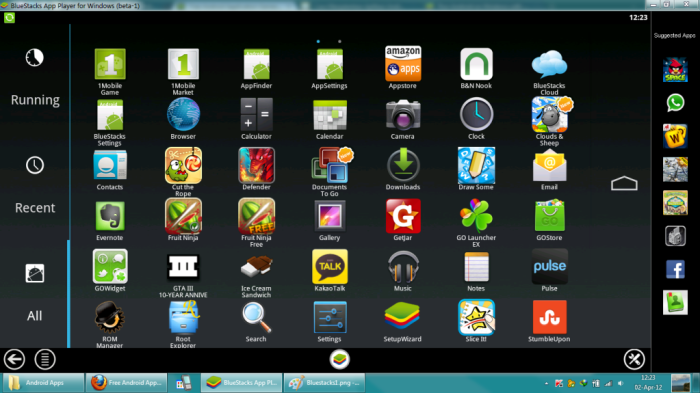 Bluestacks is one of the most popular android emulators available right now. The popularity of this program is rightly justified by the amount of android apps and games it has to offer. For those whose main priority is to run android apps or play android games, the Bluestacks android emulator is your perfect choice.
You can download the Bluestacks android emulator from the link provided below. Once you have downloaded the setup file, install it and follow the instructions provided.
Download: Bluestacks
Genymotion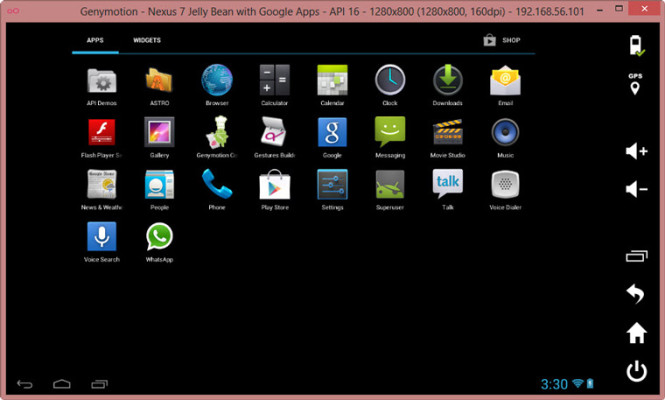 Unlike Bluestacks, which only allows you to emulate android apps and games, Genymotion on the other hand provides you the full android experience. Once you install the Genymotion android emulator, it will also install Oracle Virtual Box alongside, which will be needed to create virtual machines. With the help of the Genymotion android emulator you can chose between various android smartphones and tablets presets and then emulate the device via Virtual box.
While it can be used by anyone, Genymotion is mainly intended for use by android developers who need to test their apps and games.
Download the Genymotion android emulator from the link provided below.
Download: Genymotion
YouWave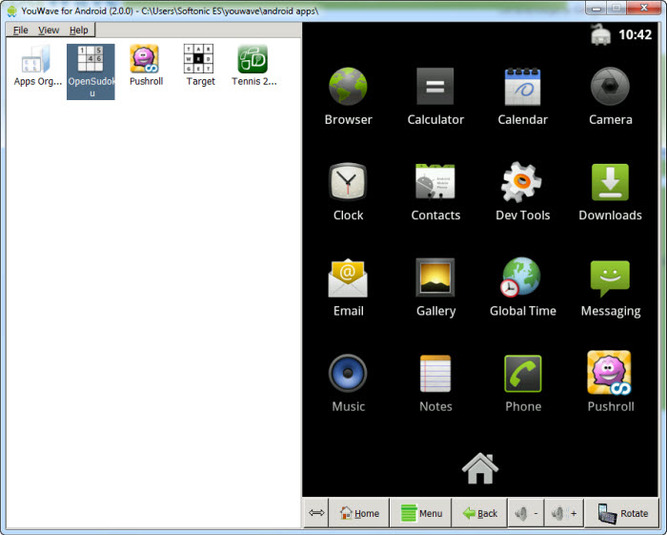 Youwave is another easy to use android emulator for windows, but unlike Bluestacks and Genymotion, it is a paid app and comes with only 10 days of free trial. Similar to Genymotion, Youwave also depends on VirtualBox to emulate the android OS via a virtual machine. Youvwave boast about 10 millions downloads, which makes it kind of a popular android emulator for windows.
The only downside of Youwave is it only supports Android 4.0 JellyBean while Genymotion offers Android 4.4.2.
Download: YouWave
Jar of Beans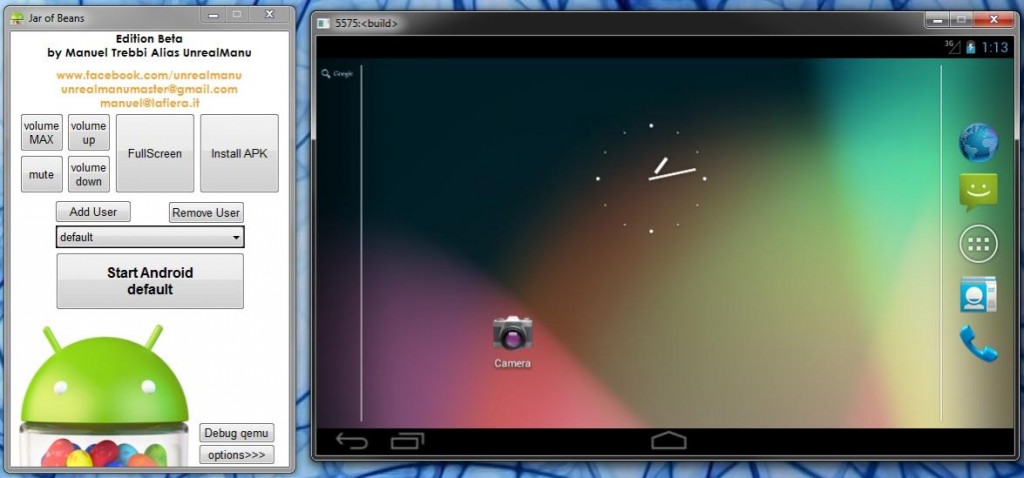 Although not much popular, Jar of Beans is another android emulator which emulates android 4.1.1. The Jar of Beans android emulator supports hardware acceleration due to which it improves the performance of the emulator when run on a intel based PC.
The emulator is now discontinued, but you can still download it from the XDA forums. Be warned though, since its discontinued, you are bound to face a lot of bugs with this emulator.
Download: Jar of Beans
VirtualBox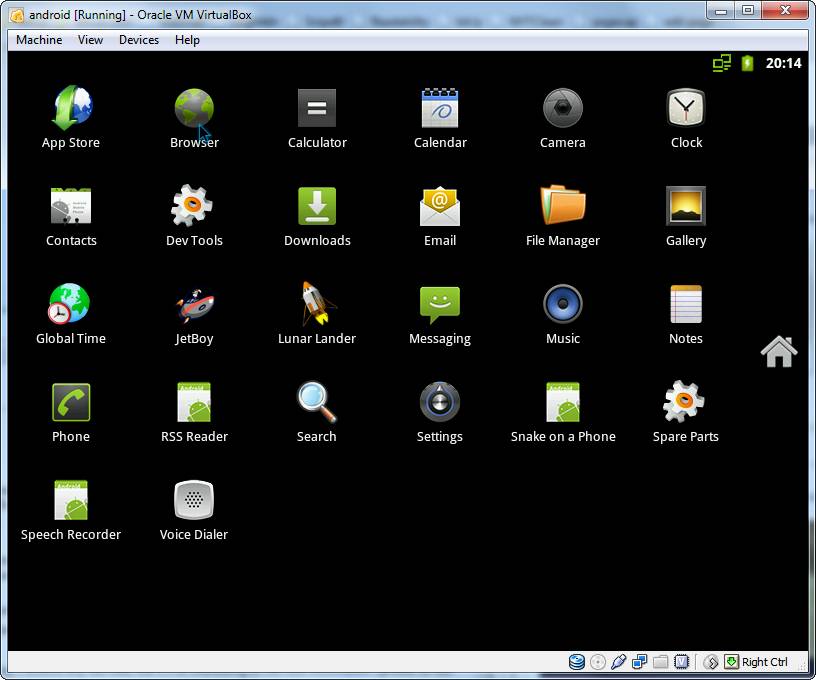 VirtualBox is not an android emulator, rather it is an windows based program that allows you to create virtual machines and then run operating system in an virtual environment. You can use Virtualbox to create  a virtual machine and run android on that. However since this is a manual process, you have to take care of various settings, which is why setting up Virtualbox to run android might be a difficult task for some.
Fortunately you don't have to worry about that as i have already created a detailed how to guide on installing Android 4.4.2 KitKat on Windows using Virtualbox. For those who are interested you can check out the Guide here:
How to Install Android 4.4.2 on Windows using VirtualBox.