From brick and mortar stores to mobile apps, the transition from offline to online recharging has become immensely popular in India. Regardless of the time of the day, whenever you run out of talk time or data, you can simply use an android apps like Mobikwik to instantly recharge your phone's balance.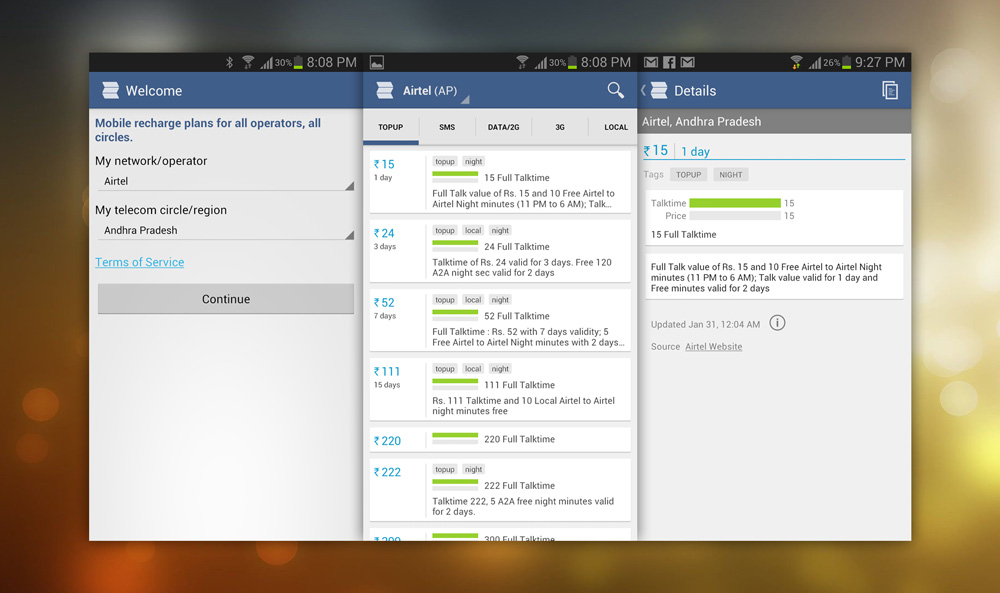 Recharging cell phones was never easier than this. But again, finding out the latest cell phone plans and tariffs for your prepaid phone service is still big problem in India. Since mobile networks keep changing their plans and tariffs constantly, Finding out details about the latest plans and tariffs is going to take you a while.
Fortunately there is even an Android app for finding the latest prepaid cell phone tariffs and offers in India. While there are a few of them available in the Google play store for free. Here's the one I prefer the most.
iReff is a popular and free android app on the Google play store that keeps you updated with the latest recharge tariffs and offers from all the major prepaid cell phone services in India. The app serves as an ultimate resource when it comes to finding detailed information about the various cell phone tariffs and offers available in India.
Finding the latest tariffs and offers details using the app is very simple. Just select a cell phone network and the respective state and you can then browse through category wise information on the latest prepaid cell phone tariff and offers from the cell phone network.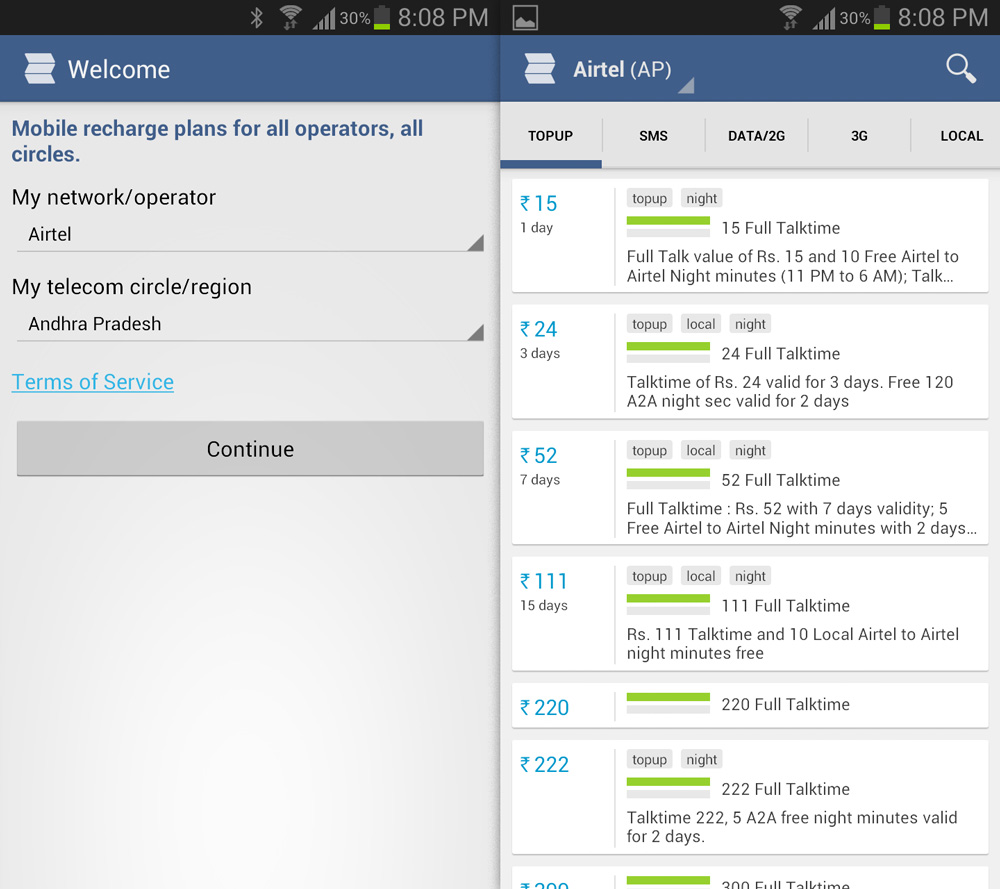 The app categorizes the latest tariffs and offers details according to different services such as SMS, Data ( GPRS / 3G), STD and ISD calls, which makes it very convenient for users. Currently the app shows tariff and offer details for the following cell phone networks in India:
Airtel
Aircel
BSNL / MTNL
Idea
Loop Mobile
MTS
Reliance GSM
Reliance CDMA
Tata Docomo
Tata Indicom
T24
Uninor
Videocon
Virgin Mobile CDMA
Virgin Mobile GSM
Vodafone
Download the app From Google Play: Download iReff
The tariff and offer details provided by the app are highly accurate since they are all being updated on a daily basis from the official websites of the cell phone networks. To sum it up, iReff is definitely one of the must have apps that every indian should have on their android phones. Whenever you need to recharge your cell phone, sue the app to find out the latest tariffs from your cell phone network and recharge the same amount on your phone.