Although most web hosting companies claim to provide 99% up time guarantee. But due to many unforeseen events, most of the time web hosting provider fail to keep up with their claims. A similar incident happened with me, From the past week, i noticed a decrease in my websites traffic and eventually i started to face frequent 503 errors on this website. When i contacted my hosting's customer support service, they were able to access my website while i was still getting 503 errors.
So I tried accessing my website from various proxies and in the end I was able to figure out that my website was only showing 503 errors for visitors from specific countries. But somehow after a week the problem was solved today and my website's traffic is getting back to normal again. Although the 503 errors took a toll on my website's traffic, this incident helped me discover a new service to track the online status of a website in various countries.
Host-tracker.com is a free online service which can help you to track your website's online status in various countries. The service even shows you any specific http error which is leading to your website's downtime. Using this service is very simple, just type in your website' url in the input box provided and click on check.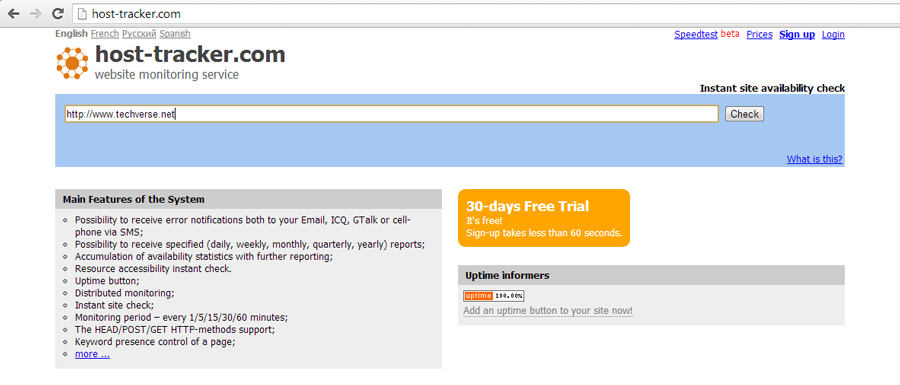 After that you need to wait for a few seconds until the service pings your website from different servers located all around the world and finally you will be able to see your website's online status in different countries.