Are you looking for free images to use for your personal and commercial needs? If yes, then you don't need to look further than Google. Read on to find out more.
To be precise, there are hundreds of websites on the internet that offer stock images for free. However as it is with free things, the quality of these stock images won't be comparable to those acquired from a paid source but in rare cases you may find yourself something more than you are looking for.
But if you you still want to get stock images for free, your best choice would be to use Google's image search tool. Generally, by default, Google image search results would show you both copyrighted and free images in its search results. But what most of us are not aware of is, Google image search also has an advanced search option that can be used to filter images according to their license type. Using this option you can filter images according to their license type.
For those who need free stock images for their blog, website or any other needs, the following instructions will show you how you can find free images with Google's image search tool.
How to Find Free Stock Images with Google's Advanced Image Search
Step 1: Head over to images.google.com
Step 2: Search for any type of images according to your need and once you get the results, click on Search tool option.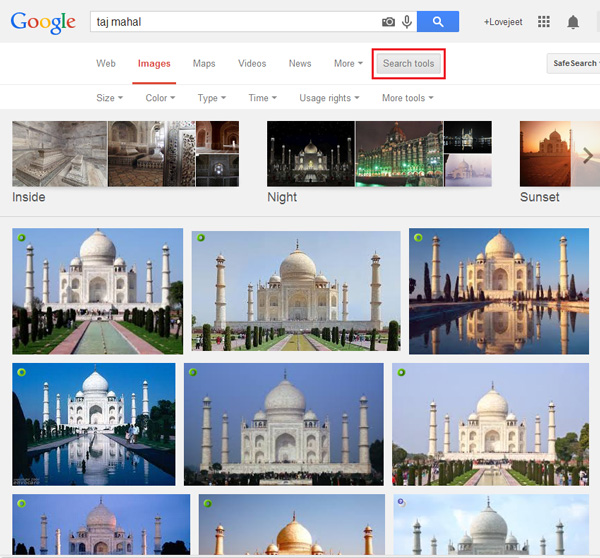 Step 3: From the menu that slides out, click on Usage rights and select the Labelled for reuse or Labelled for reuse with modification option in case you want to modify the images for further use.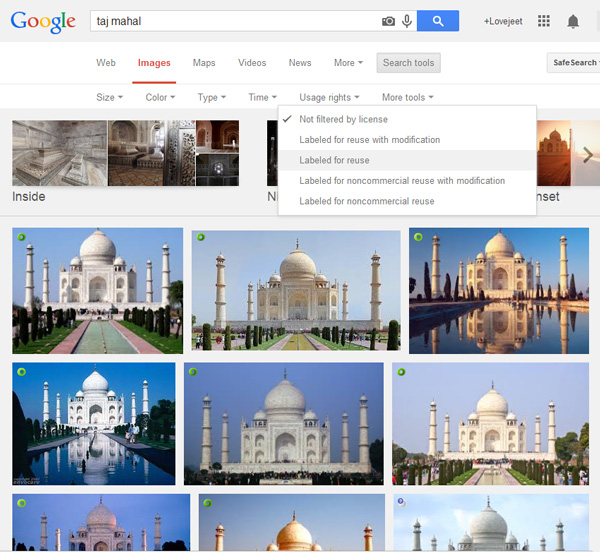 Now Google image search would filter out all the copyrighted images and display all the images that are free for use by anyone.
So the next time you need to find free images for you personal or commercial needs, simply head over to Google images and follow the above instructions. Since Google image search lists results from public domains such as wikimedia.com , Flickr, Fotopedia, deviantart and many more sources, you dont need to visit these sites individually anymore.