The internet is already abuzz with renders of the Nokia Normandy since the last few months. To be frank we are even excited to get a glimpse of Nokia's first android phone and Fortunately they have already arrived.
Thanks to a micro blogging service in china, the first engineering prototype of the Nokia Normandy have been leaked online. As depicted in the previous leaked renders, the newly leaked engineering sample shows the Nokia Normandy to be sporting the same black front panel with a single capacitive touch button below the display.
While in the first image the Nokia Normandy is kept inside a protective casing, which blocks the Nokia logo but the device's boot up screen clearly displays it.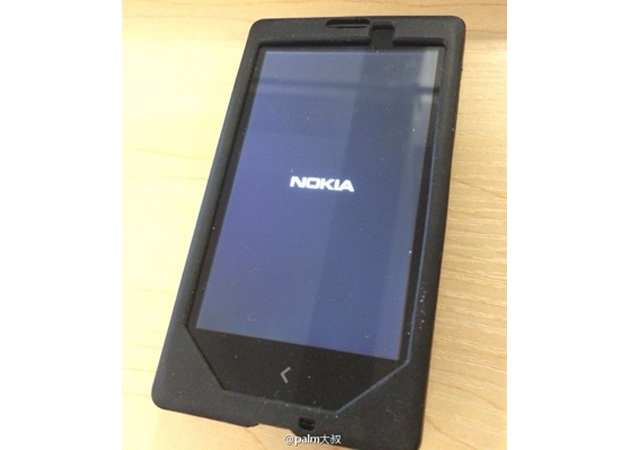 The second image provides us a clear view of the Nokia Normandy completely with the user interface. The device shows off the app menu with icons for the Call, contacts, messages, camera and many other options. Even the notification bar completely resembles with the leaked renders of the device and thus it confirms that the device is dual sim compatible.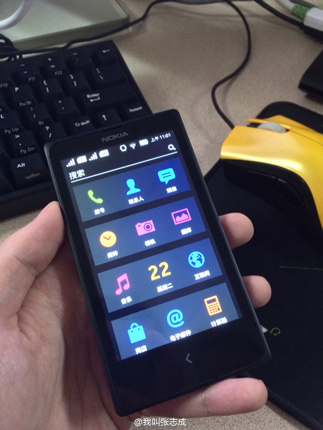 The overall size and the UI of the device strongly suggests the Nokia Normandy to be a low end device and it might sport a highly customized version of the android OS like we have seen on Amazon's kindle fire tablets.  If Nokia is looking for success with Android, then definitely they will also need to focus on high end android powered devices too.