UPDATE ( 17/8 ) : Windows 8.1 is now officially available for update from the Windows 8 app store . If you already have an activated copy of Windows 8 , then you can visit this link to upgrade to windows 8.1 .  Alternatively if you want to upgrade to windows 8.1 from windows xp or windows 7 , then you will have to buy a retail copy of windows 8.1 , which will cost you around $120 for the base version and $200 for windows 8.1 pro edition .
Currently the RTM ( Release to manufacturing ) version of Windows 8.1 is already available for download with MSDN, IT professionals with TechNet, or students with DreamSpark accounts . If you are lucky enough to have an friend or relative with these accounts , then you have a legitimate way of getting your hands on Windows 8.1 before the rest of the world gets it . Otherwise get a MSDN subscription and you will be able to download the Enterprise edition of Windows 8.1 .
The Windows 8 ISO files has already been leaked onto popular torrents sites and a piece of advice from us , do not download any of these leaked copies of Windows 8.1 available on most torrents sites .  but if you are tech savvy , then you would know how to get your hands on the Windows 8.1 ISO images .
Microsoft has now made the Windows 8.1 final versions available for preorder . Visit the Microsoft store to preorder Windows 8.1 .
How to Download Windows 8.1 ISO images
As of now there are multiple leaked versions of Windows 8.1 RTM  available on various File sharing sites . If you have a legit Windows 8 Product key then you can go ahead and download the Windows 8.1 RTM ISO and activate it with your windows 8 key . Please don't ask us to provide a link to the Windows 8.1 RTM file . We do not promote piracy in any way and we are very sure Microsoft wont mind if you use your windows 8 key to activate windows 8.1 .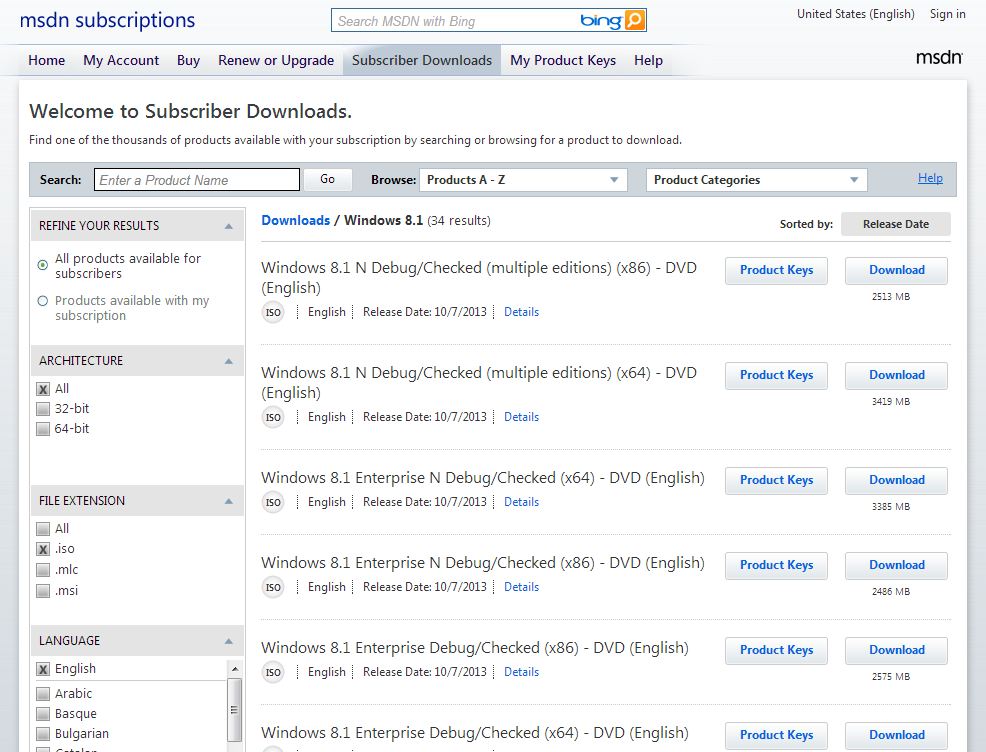 If anyhow you got hold of a leaked copy of Windows 8 , then do verify that the installer file's SHA-1 hash code matches with the one provided by Microsoft on the MSDN download page . For example the SHA- code for multiple editions of Windows 8.1 64Bit ISO image is SHA1: 42458E48CECEBAB8BF5D58220478FDA42B0D2990 . You can use this MD5 & SHA-1 Checksum utility to verify the SHA-1 hash code of your Windows 8.1 copy .
Until then if you want to officially get your hands on a Windows 8.1 copy , then try out the Windows 8.1 preview provided by Microsoft for free . And if you actually like it then you can upgrade it to a full version . If you are already having Windows 8 installed on your PC , then you don't need to worry about downloading Windows 8.1 . According to Microsoft all Windows 8 users with an original copy of the OS will be provided with a free upgrade to windows 8.1 through the new Windows 8 app store .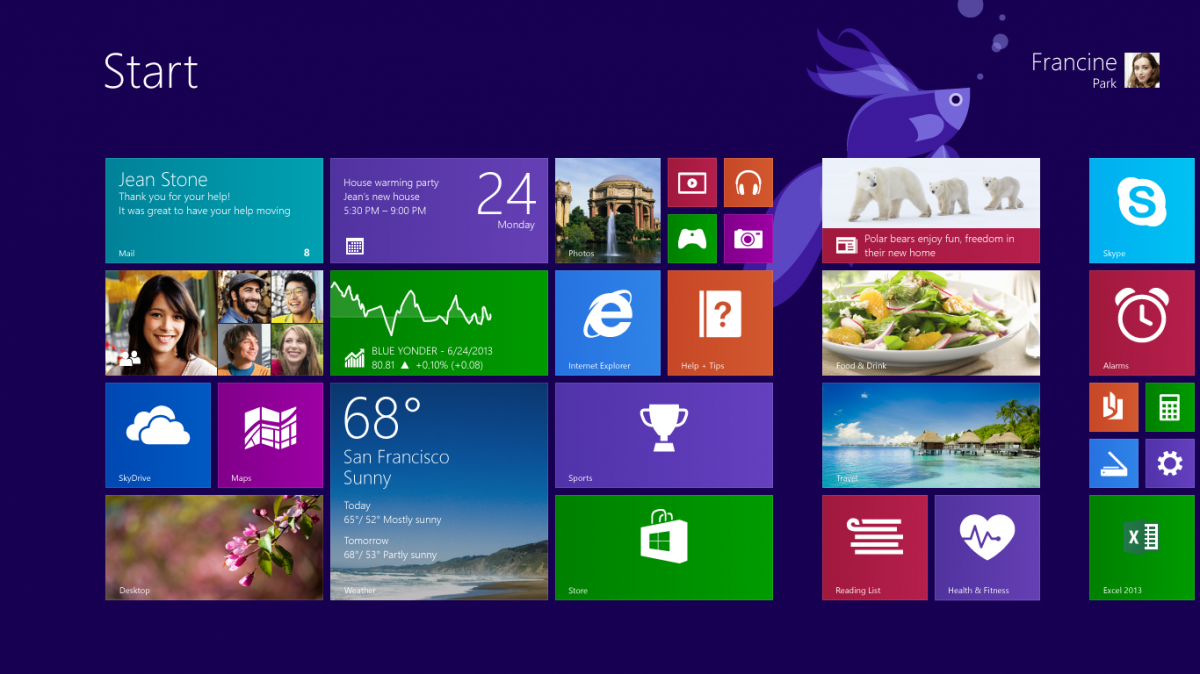 How to Install Windows 8.1
If you have downloaded a Windows 8.1 ISO image from above , the you can Burn the Windows 8.1 ISO image to a DVD or create a bootable windows 8.1 USB flash drive to install Windows 8.1 on your PC .