A few days back we came to know about Google's new Online image editing tool . Today Google Online image editing tool is live for all its Google+ users . We did a little testing with Google's new online image editing tool and found it very interesting and a bunch of amazing features . There might be many free image editing tools online , but Google+ here is something we trust and its 100% secure .

Similar to Adobe Photoshop , the online image editing tool in Google+ has an auto adjustment feature which automatically adjust your photos brightness , contrast , saturation and shadows to the best combination for you . Further if you want total control you can adjust each of the above settings individually to get the best look for your photos . Lets move on and find out how we can use Google+'s Online image editing tool .
How to Edit your photos using Google+

Step 2:  Now the following page will appear in your browser , you can either drag and drop your one or multiple photos and upload them to Google+ or just click on the " click here to open file browser " and select your photos manually from you PC .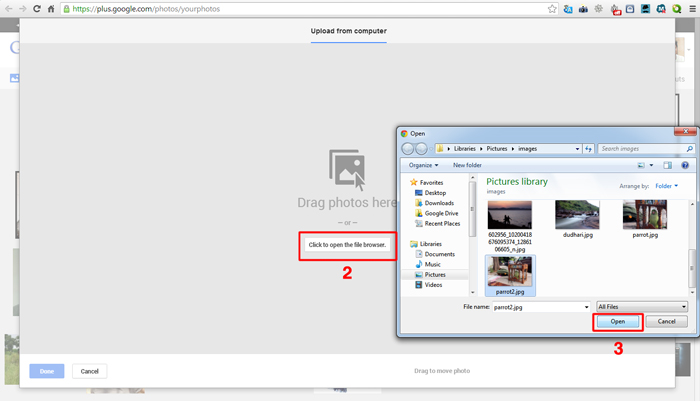 Step 3: After your photos are uploaded , click on Done to save them in your Google+ albums .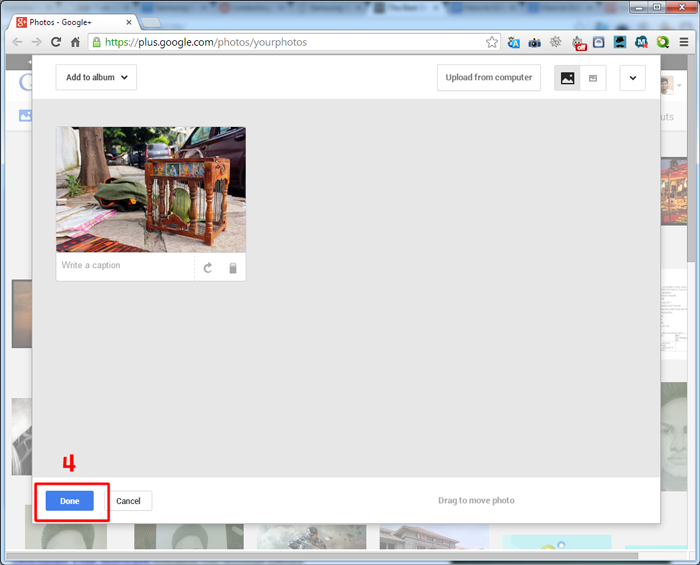 Step 4: As we are going to edit this photo first we can share the photos after editing . click on skip in the next page . Now your photos will be added along with your existing photos in Google+ .
Step 5: Now click on the photo you uploaded to Google+ , your photo should now open in Google+'s new online photo editing tool . Click on edit on the top of the page to start editing your photo .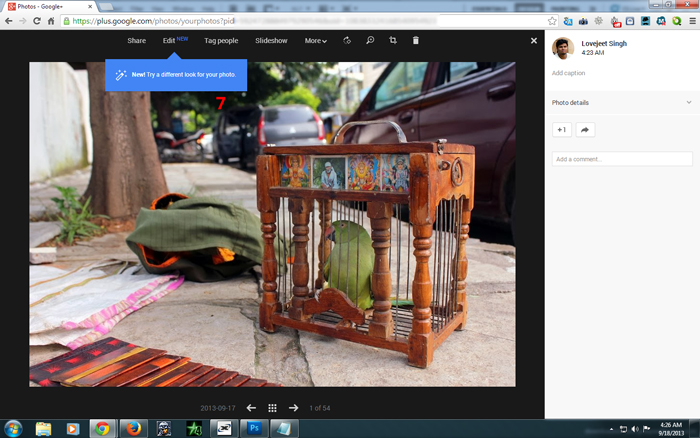 Step 6: For the first time it will take a few second to load the editing tool onto your browser . Once its done you can from many of the adjustments to edit your photos .If you love using filters on our photographs , you're in luck here as Google+'s online photo editing tool has a lot of filters to choose from .
Step 7: Once you're done editing your photo , Simply click on more and Click on select photo to download your edited image .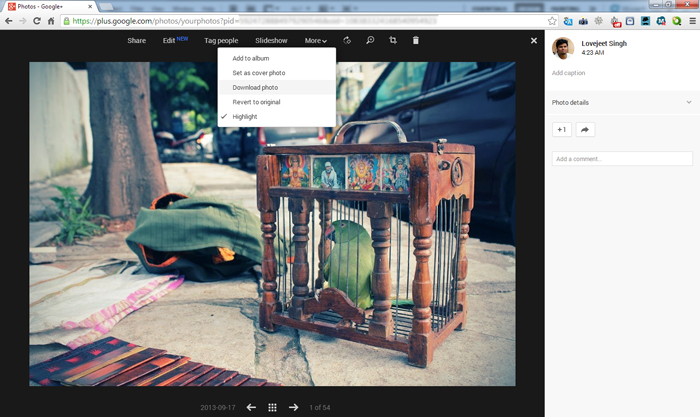 As an advanced Photoshop user , i can say that the image editing options in Google+'s online image editing tool is pretty basic . but since its free for everyone it actually is a great option for those who are looking for an easy to use and great photo editing tool online . Do try out This amazing and free photo editing tool from Google+ and lets us know of any tips about it .