The fingerprint scanner on the iPhone 5S was an interesting piece of technology that is yet to be seen on any other smartphones among its competitors. Although there were some problems in the beginning, eventually after a few updates, apple did made it bug free.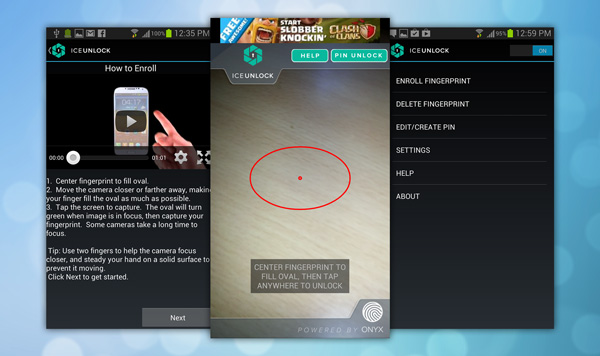 As of now, Android smartphones are yet to feature a fingerprint scanner, but you'll be glad to know that you don't actually require a hardware based fingerprint scanner to unlock your phone with your fingerprints. The camera on your android phone can also serve that purpose and that's exactly what the new ICE unlock android app actually does.
Developed by diamond fortress technologies, ICE Unlock is a android app that will turn your android phone's camera into a fingerprint scanner. Using the ICE Unlock app, you will be able to use your fingerprints as an additional method for unlocking your android phone.
For those who want extra security over the normal passwords and patterns, ICE Unlock is exactly what you can use on your android phone. I have been personally testing the app on my Galaxy S3 and to be honest, I am really impressed by its accuracy to identify my fingerprints. If you have a android phone with a rear flash, then it won't take more than a couple of seconds to unlock your android phone.
However, in case your phone doesn't have a rear flash, then it will be somewhat difficult to use this app. but since most android phones today come with a rear flash, the app should work fine on those phones. Here's how you can use your the ICE Unlock app to unlock your android phone using your fingerprint.
How To Unlock an Android Phone using your Fingerprint
Step 1: Install the ICE Unlock App on your Android phone and open it.
Step 2: Once you open the app, You need to accept the license agreement and then the app would automatically play a demonstration video.
Step 3: You can skip the video, the app would then prompt you to create a pin. Tap on continue and create a recovery pin. Once the recovery pin is set, the app will again show a few tips for effectively using the app. Tap on next to move ahead.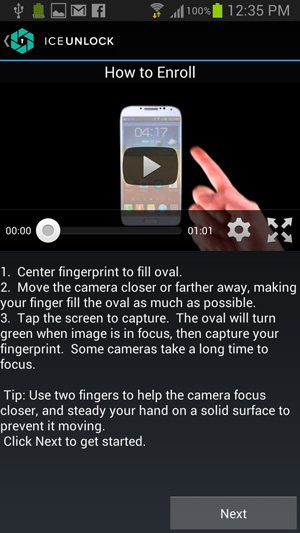 Step 4: Now you will need to take a picture of any of your fingerprints. Once its done, the app will show you a successful message.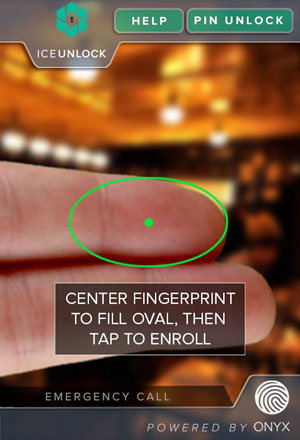 Your fingerprints have been recorded by the app. Finally make sure the app is tuned on.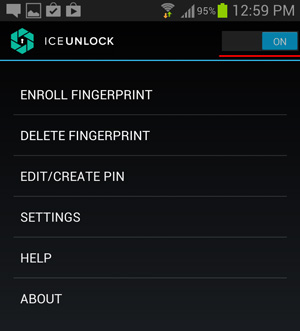 Now the next time you lock your phone and unlock it, you would be prompted to choose the ICE Unlock as your default home screen . Select the ICE Unlock home screen and tap on Always to make it the default home screen on your phone.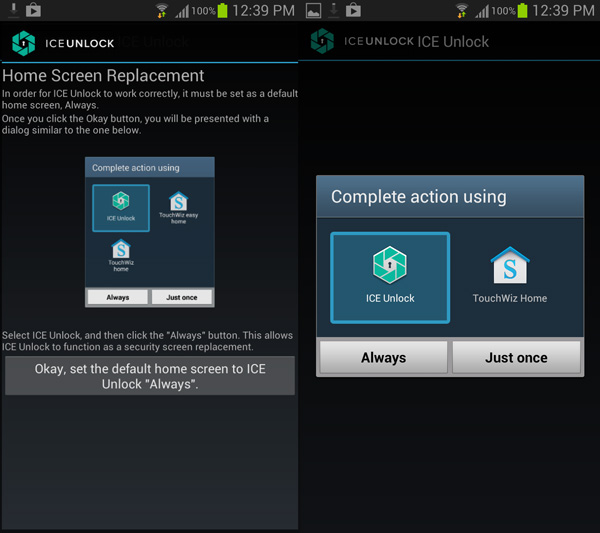 Now you would see the following screen, place your fingers behind your phone's camera to verify your fingerprints. Once your fingerprints are verified you will be able to unlock your phone.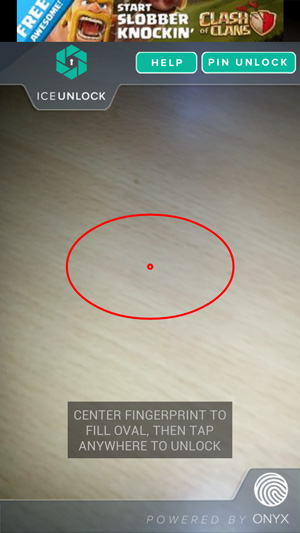 As is said before this apps works great on phones with a rear flash. So in case you don't have a rear flash on your phone, you can't expect the app to work properly. But anyways you should definitely give a try to this awesome app. Overall ICE Unlock provides a secure way to lock your android phone. You should try out this app and do let us know your views about it.