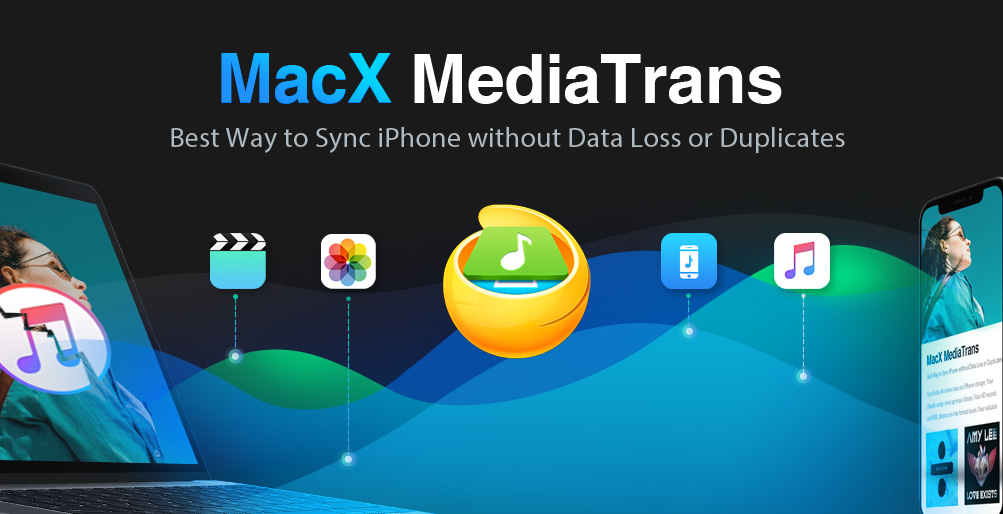 Having used both an iPhone and Android phone, I will always prefer an iPhone over the later. The main reason being, the operating system on the iPhone is just amazing. iOs is blazing fast and butter smooth. The fact that any of my iPhones are yet to freeze over my four years of using multiple iOs devices, I have to commend apple for making such a device.

However the iPhone is not completely flawless. My iPhone has 64GB of storage space, but it gets used up completely within a couple of months. The main reason being, I love to capture photos and videos on my weekend getaways. Now when my phone's memory is gets full to the brink , I have to backup the data to my mac. But when it comes to transferring data to an from the iPhone, it becomes a tedious and irritating task.

iTunes is the default media management tool for iOs devices including the iPhone. Having used it for over the years, I have been fed up by the numerous issues i have come across while using iTunes.

To start with, it is not user friendly. For a new iOs user it would seen that ITunes is just a music player. Its most important feature like Backup and Data transfer are not easily accessible.

I have reviewed numerous data transfer and management tools for windows, but I came across a similarly interesting tool for Mac users.

For those who are using a Mac and would like a alternative to iTunes for transferring and managing data on your iPhone, check out MediaTrans from MacX.

MacX MediaTrans

The MacX MediaTrans is one of the best iTunes alternative for Mac that can help them to back up and sync photos, videos, music, ringtones, ebooks, podcast, etc between iPhone and Mac to secure data and free up iPhone space.

When you use an iPhone as your daily driver, its storage space will fill up to the brink within a couple of months at max. When this happens, the MacX Mediatrans will come to your rescue. To sum it up the MacX MediaTrans is an all in one data transfer and management tool for iOs devices including the iPhone.

Here are a few reasons why you should use the MacX MediaTrans over iTunes

Transfer Music without any Restrictions

You can sync music selectively or in bulk
Add, delete, edit music and playlist as you like – more powerful
Transfer iPhone music not purchased from iTunes to computer.
Create iPhone ringtones, auto convert music to AAC to MP3.
You can sync non apple music files to your iPhone from your Mac
Auto convert non-Apple video/audio formats to iDevice supported formats during sync
Transfer Photo or Video

Uniquely delete any photo from iPhone camera roll and photo library
Backup bulky 4K, live photos to Mac to free up iPhone space.
Auto convert HEIC to JPG for further use.
Auto convert videos to MP4; compress video size to 50%, no quality loss.
Bonus Features

Turn iPhone as a USB to save Word, Excel, PDF, dmg, apps, ibooks, etc.
Encrypt photos/videos transferred from iPhone to Mac or locally saved on Mac.
Two-way sync. No iTunes, no iCloud, no WiFi required
Compresses files to save space on your iPhones
Quickly connect to iPhone, clean interface , easy and stable to use.
That was a brief information about some of the main features of the data transfer tool in MacX MediaTrans. Now let's take a look at some of the features of the data management tool in MacX MediaTrans which are lacking in iTunes.

MacX MediaTrans Data management features

Supports almost all major music formats including MP3, AAC, AC3, FLAC, WAV, AIFF, Apple Lossless, DTS, OGG, iPhone ringtone…
MP3, AAC, AC3, FLAC, WAV, AIFF, Apple Lossless, DTS, OGG, iPhone ringtone…
Turn music songs into iPhone ringtone
Remove DRM from iTunes purchases
Auto convert protected M4V to MP4
Auto convert protected M4P to MP3
With all these features, the MacX MediaTrans is definitely the best alternative to iTunes. Without any delay, head over to the links provided below to try out the MacX MediaTrans.

Download: MacX MediaTrans

If you are looking for some more alternatives to iTunes check out this link.