There might be many reasons why you might need to record a phone call. For example at times you might be talking with you mom, who will ask you to bring a few things from the market. You can record the call and later listen to it and get the items that your mom asked. Alternatively, a recorded call can be even used as a evidence when someone is threatening you. Depending on the situation and your requirement, there will be various reasons why you might need to record a phone call. 
By default android doesn't have any option for recording phone calls, but courtesy of many free apps from the Google play store you can easily record phone calls on your Android device. A simple search for Call recorder might return you with a list of many apps to choose from. But here is the one app that works perfectly fine on most android phone.
Another Call Recorder or ACR is a free call recorder application that can automatically record both incoming and outgoing phone calls on your Android phone. Apart from the basic call recording features, the app has a lot of additional features like Dropbox and Google drive integration which make this app the best among its counterparts.
Recording phone calls with ACR is very simple. All you need to do is to install ACR on your android phone and the app will automatically start recording all incoming and outgoing phone calls. Here are a few settings that you might be interested to tweak within the app.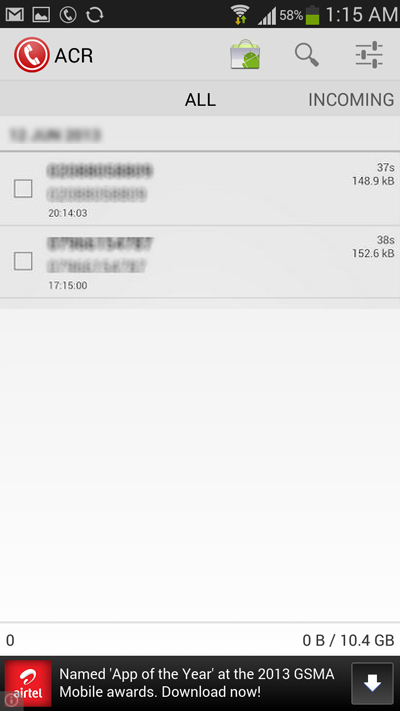 For your privacy you should protect the recorded calls with a password. To set a password for the app, you need to navigate to the apps General settings, and tap on Ask for password to set a password.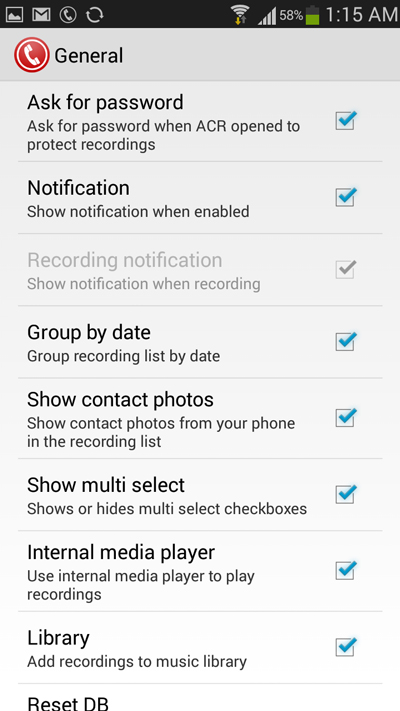 To choose from a directory to save all your recordings, navigate to settings> Recording and tap on the recording directory to choose a directory to save all the recordings.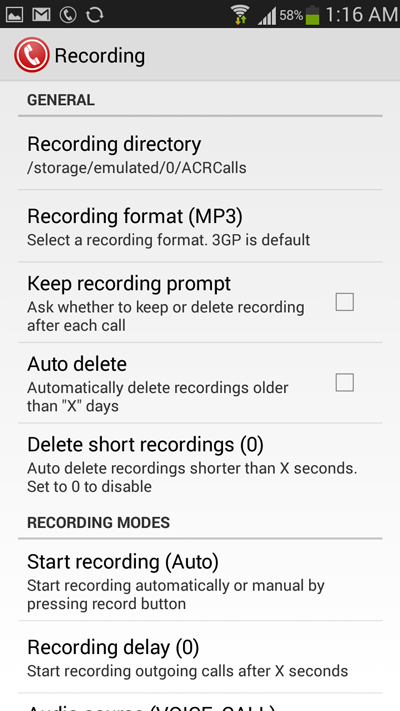 The app even allows you to choose from many Recording formats available. Depending on your phone's storage capacity you should decide on the best audio format. If you want a higher recording quality you can choose the MP3 format, otherwise if it is the storage space that you want to conserve, go for the OGG format.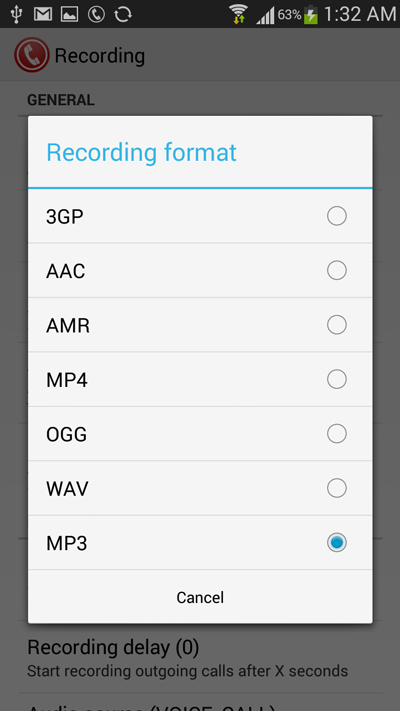 The app has a very useful feature that lets you save all the recorded phone calls to you Google drive or Dropbox account. You can navigate to the app's Settings and tap on the Cloud services to link your Dropbox or Google drive accounts and even send it as a mail. This is something which you should only enable if you are having a unlimited data connection or in case you are connected to a WiFi hotspot, otherwise this may increase your phone's bill.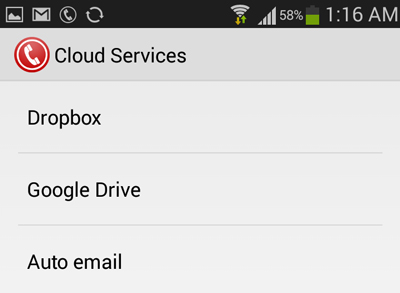 The app has all the options that you would require to record phone calls on your android device, but some feature like manual call recording or the ability to record calls from specific contacts are only unlocked if you purchase the pro version of the app. But all in all the free version is good to go for everyone.