Normally sending emails is just like shooting a bullet. Once you click on the send button, there is no way by which you can stop the email from being delivered. But its not the same with Gmail.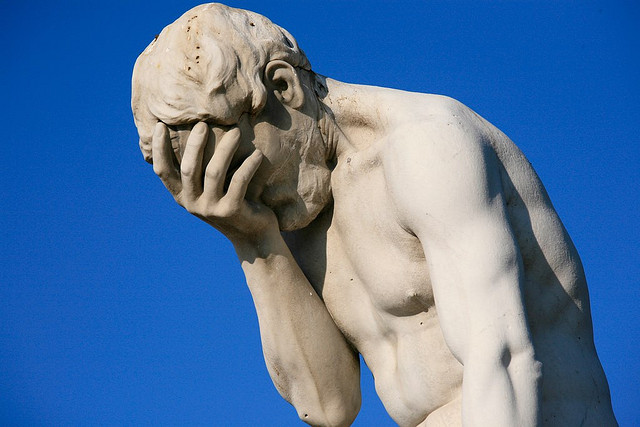 Gmail has a pretty useful feature called Undo Send, which can be a lifesaver for you in many situations. As humans we all do mistakes and same is the case with sending emails. It might be a slight diversion of our attention or even carelessness on our part and your email might be received by an unintended receiver.
You never know when this might happen with you, but if you are using Gmail, then you do have a second chance to save yourself from the embarrassment and stop the email from being delivered. Courtesy of the undo send feature in Google labs, you will always have a chance to undo or stop an email before it reaches an unintended receiver. Here is how you can enable the Undo send button in Gmail.
Instructions to enable undo send button in Gmail
Step 1: Open your Gmail account, click on the cog icon and select Settings.
Step 2: Click on the lab in the settings and Scroll down to enable the Undo Send option as show below. Next click on Save Changes to save the settings.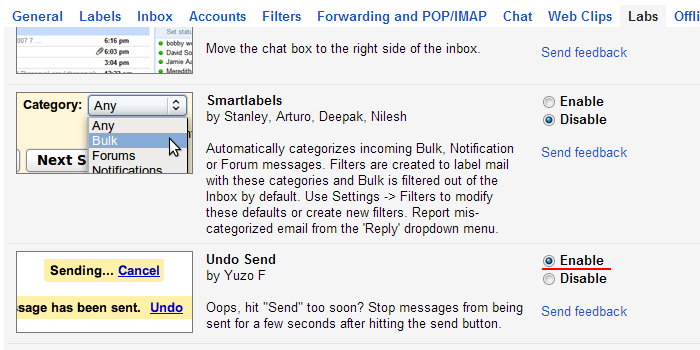 Thats it now every time you send a mail you will be seeing an Undo option in Gmail. Unfortunately the Undo option will only be shown for 10 seconds, after which the undo button will disappear and you won't be able to undo the email.

But anyhow it is certainly better to have something than nothing and in dire situations the undo send button can save you from grave embarrassment.