Evolution has taken its toll on Video cassettes and DVD's and both of them have now been replaced by digital media. The transition from cassettes to digital media has been ruthless and in this process we have seen a lot of businesses like BlockBuster being shut down without any mercy and now they have all become a part of the history. In the latest trend, the internet has now become a major source of watching free movies.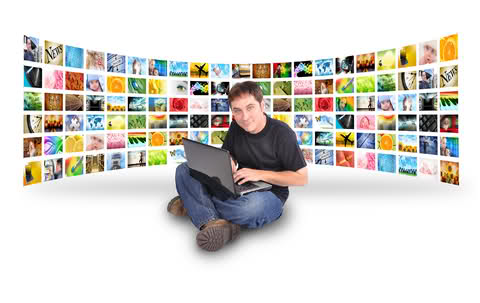 There are lot of websites on the internet that offer to watch from thousands of free movies and videos online. But anything that is free of charge does not mean its legal. Most of these sites offer pirated movies and watching movies on these sites can lead you into a lot of trouble.
If you are in the US then you might get yourself into a lot of trouble, we have seen people getting fined with millions just for downloading a single movie. Copyright infringement is getting serious nowadays and as ISP's are starting to monitor each and every downloads of the users, it has become very important for you to stay away from these illegal websites.
These illegal websites lure in a lot of unsuspicious viewers who inturn are infected with harmful viruses and malware along with free movies. Sooner or later you are going to see the effect of these viruses on your PC and your internet privacy might be in danger.
There is a solution for everything and if you want to watch legal and free movies online, there are a bunch of legal websites offering free movies that can be streamed to your PC. Here are five of these free and legal websites to watch free movies online. Although they might not have the latest flicks in store, but their collection of free movies cannot be underestimated.

Yes YouTube has movies too and they are all free and legal. Lately YouTube has been offering free movies to viewers all across the globe. Its not just english movies buy they have got a lot of regional movies too. Although you might not be able to find any latest blockbuster flick on Youtube, but the collection of movies on youtube is pretty good. As most of these movies never saw theatrical releases, you are definitely going to find something new and interesting here.

Openculture is an online hub for free cultural & educational media on the web. The website has a list of more than 600 free movies which include classics, noir, western, indies, comedies and dramas. Apart from free movies, the site also has a large collection of free audiobooks, ebooks, textbooks, online courses and much more.
Most of the movies on openculture are very old and are from the 1900's, so for most of us, it won't be of much interest but if you are truly interested in old movies, this site is just for you.

If you think torrents are all about piracy, then you will proved wrong here. Publicdomaintorrents.info is basically a torrent tracker that serves legal and free movies to everyone. The websites has a lot of free videos which include Action, Adventure, Animation, comedy, drama , horror, war and much more. Most of these are movies which have impacted the history and as of now these movies have become too old for their copyrights to expire , which makes them entirely free for public distribution. Again this site is an mecca for old movie lovers and most of these movies deserve to be watched by all.

Archive.org has a video library that contains digital movies uploaded by Archive users which range from classic full-length films, to daily alternative news broadcasts, to cartoons and concerts. Many of these videos are available for free download. Currently they have more than 10000 free movies in their database which are based on Comedy, film noir, Sci Fi/ Horror and much more. As usual most of the movies here are old timers.

Crackle is full length, full force entertainment for the connected guy – free and on demand. Crackle specializes in hand picked movies, TV shows and original programming in guys' favorite genres – like action, sci-fi, horror, crime and comedy and all of them are uncut and unedited versions. If you browse through their collection of movies, you can find a lot of good movies. Even they have got a free Android app for watching movies on your Android phone.

Hulu is a US only video streaming service which offers ad supported video streaming of TV shows, movies, webisodes and other new media. But using a simple browser extension called HOLA, you will be able to access Hulu from anywhere across the Globe. Once you register yourself on Hulu, you will have access to a lot of free movies. Some of these movies are worth watching but most of the others are less known.