One of the worst nightmares of Android phones and tablet owners today is the fear of losing their valuable android devices . There is no need to worry about that anymore . Though it might be late but at last Google has introduced a new feature called Android device manager which which will help you to find your misplaced or missing Android powered phones and tablets .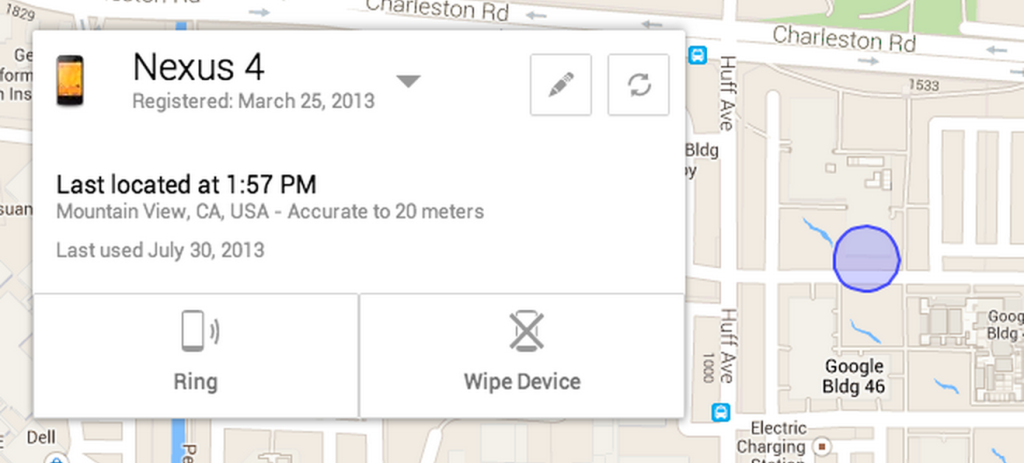 The Android device manager is a simple feature on android devices using which you can keep your device and the data stored in it safe and secure . If you ever misplace your android phone or tablet anywhere in your room , The android device manager will let you quickly rink your phone at the maximum volume and help help you locate your phone . The feature works even when your android phone has been silenced . In Case you misplace your phone or tablet anywhere outside , The Android device manager will help you to locate your phone on a map in real time .
If anyhow you loose your android phone or it gets stolen the Android device manager will keep your data from ending into the wrong hands . If your phone cannot be recovered , The Android device manager will let you quickly erase and delete all the data on your stolen Android smartphone or tablet .
The service will be available later this month on android phones and tablets running Android 2.2 or higher versions . To use the Android device manager feature you need to be designed into your Google account . Google has also announced a Android app that will easily allow to find and manage your Android devices .
The Android device manager is now being rolled out with new Google play update . If you did not get the update on your android device . Then you download the Android device manager app here . Its basically a Google play update with the Android device manager feature in it .
After downloading and installing the apk file , open the settings in your android device , Under the security section look for security , inside it there should be a device administrators option, tap it and you'll see the Android device manager . tap the Android device manager to enable it .
Keep subscribed to our blog and get the latest updates on android instantly.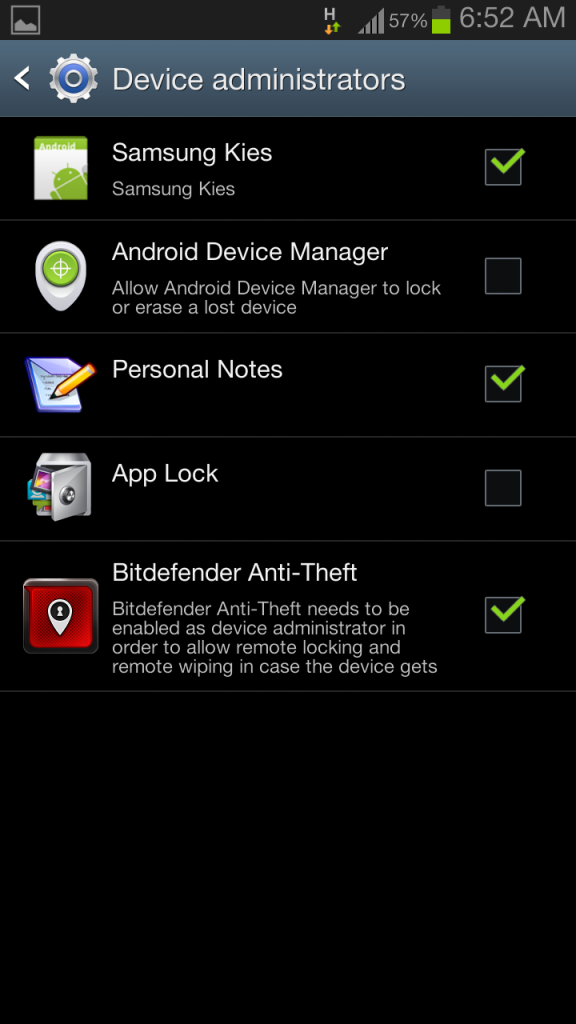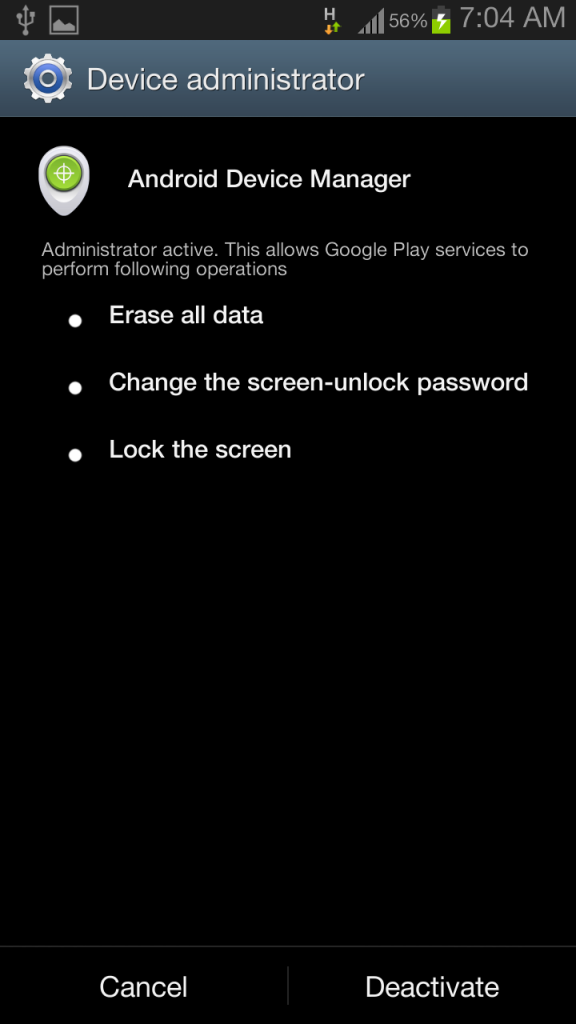 Source: Reddit