Google Chrome is definitely an Fast and Feature rich browser and it is the reason why i have been using it as my default browser since the time it was launched. Talking about features, the Built in Auto Fill feature in Google chrome is something you must know about.
Most of you might be aware of the built in Auto Fill feature in Google Chrome, For those who are new to this, the built in Autofill feature is an handy little feature which makes it easier and faster for you to fill forms online. The next time you want to quickly fill in your address details, I am going to show you how you can set a default address in Google chrome and use it to fill various details quickly.
Using the built in Autofill feature in Chrome, you can easily populate various details such as Name, address, Phone number, email and many other things. Follow the detailed instructions below to Configure and enable the Autofill feature in Google chrome.
How To Configure Google Chrome to Auto Fill Forms on Websites
Step 1: Click on the Options button in Google chrome and select Settings.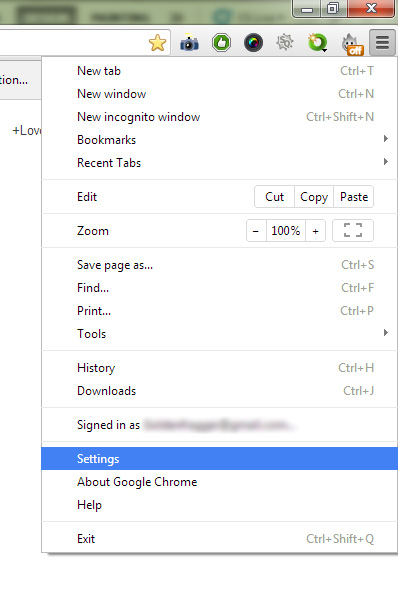 Step 2: Scroll down to the bottom and click on Show Advanced Settings.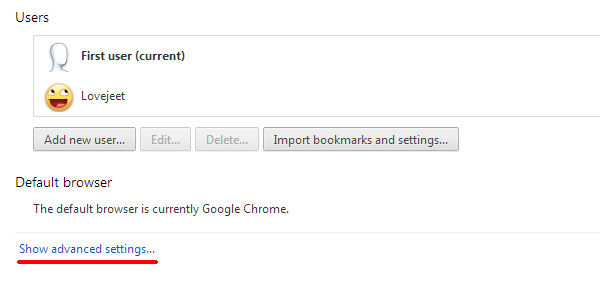 Step 3: Scroll down to the Passwords and form section and check the Enable Autofill to fill out web forms in a single click option. Next Click on Manage Autofill settings.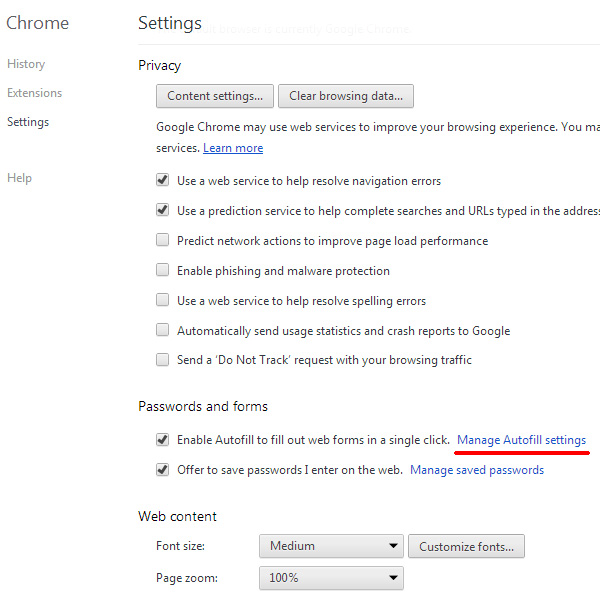 Step 4:  On the window that pops up, click on Add new street address.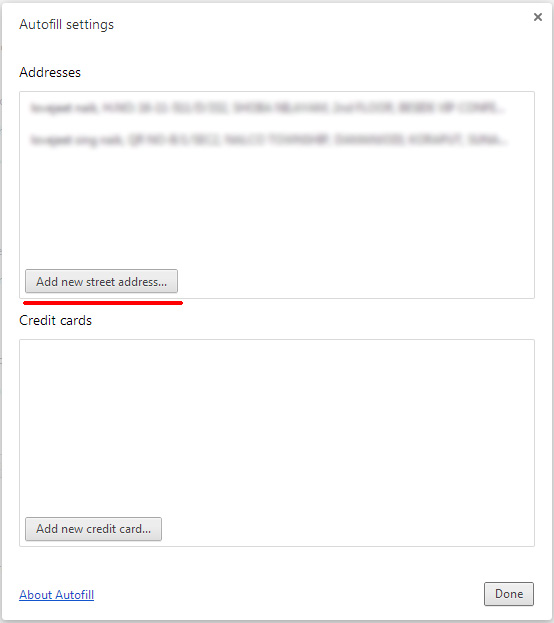 Step 5: Fill out all the details required and click on OK to save them.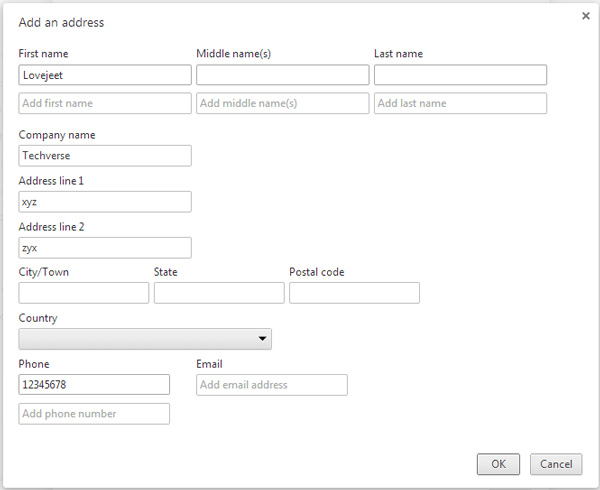 Now your address and other data are saved by Google chrome's auto fill feature. The next time you have to enter these details, simply double click on any of the blank fields and the saved details will appear as a dropdown menu. Click on your saved address to quickly and automatically populate the required data. Chrome even lets you store your credit card details and you need not worry about it since the credit card details are encrypted.