In an unfortunate turns of events , It seems that Crytek has been the latest victim of hacking attacks on its website and few forums, roughly a month back hackers attacked and compromised many sensitive data from the server of Ubisoft .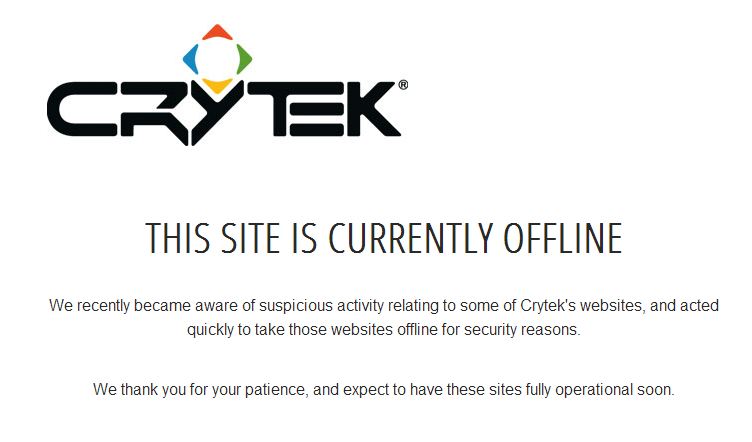 Today morning , Crytek has send out users with a mail which informs that due to some suspicious activities on crytek's forums , four of crytek's forums have been taken down . Here is what the mail says :
We recently became aware of suspicious activity relating to some of Crytek's websites, and acted quickly to take those websites offline for security reasons.

The sites listed below are currently offline:

Crytek.com

Mycryengine.com

Crydev.net

MyCrysis.com

The following Crytek sites remain online and are not affected by these issues:

GFACE.com

Crysis.com

Warface.com

If you have an account at crydev.net or mycrysis.com, you will be asked to change your password next time you log in. If you use your current password anywhere else online, we would also suggest that you reset it at those sites.

We are working on getting all websites fully operational again as soon as possible. Please accept our sincere apologies for any inconvenience.
The Crytek Team
At this point crytek has not revealed whether any of the user accounts and data is compromised .We are waiting for an official reply from crytek on this matter .
Check out the email :