Nowadays storage is not a problem for most android devices. Android phones today come with a minimum storage capacity of at least 16GB and adding to that you even have the ability to increase your phone's storage capacity by adding Micro SD cards up to 64GB in size.
When we have so much storage space at your disposal, most of us will dump whatever they can on their phone's storage and eventually your phone's storage will be filled up to the brim. As usual next thing most of us will do is to delete useless files and try to free up some extra space.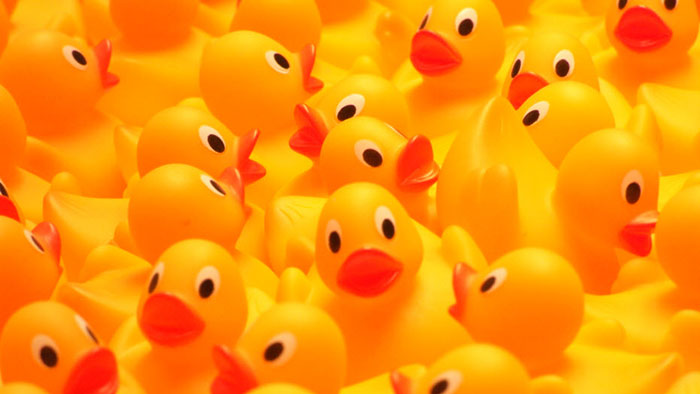 Deleting unnecessary files is a good idea, but most of us give a blind eye to duplicate files. On an average, about 10% of the physical storage on most devices is filled with duplicate files. Deleting these duplicate files will help you to free up  additional space on your Android phone.
Deleting duplicate files manually won't be a good idea, for instance duplicate files will always have the same file size but not the same name, which is why we need to make use of an android app to make this process as easy and simple. Here is an Android app that will help you to easily find and delete duplicate files from your android phone.
As the name suggests, Search Duplicate File is an free android app that helps you to search and delete duplicate files from your Android phone. With this app you will be easily able to locate duplicate files on your android phone, but you are required to manually verify the files and delete them yourselves. So follow the instructions below to find and delete duplicate files from your android phone.
Instructions to Find and Delete Duplicate files on an Android Phone
Step 1: Install the Delete Duplicate Files app from the Google Play Store and open it.
Step 2: By default all the folders will be selected in the app. All you need to do is tap on the "Search" icon to start searching for duplicate files.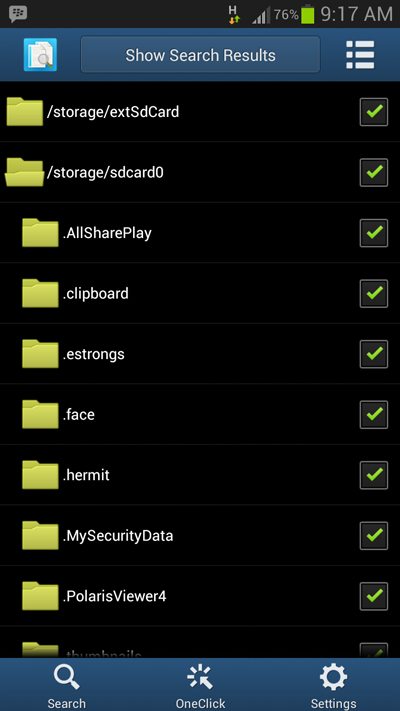 Step 3: This process will take more than 5 to 10 minutes depending on your phone's storage capacity.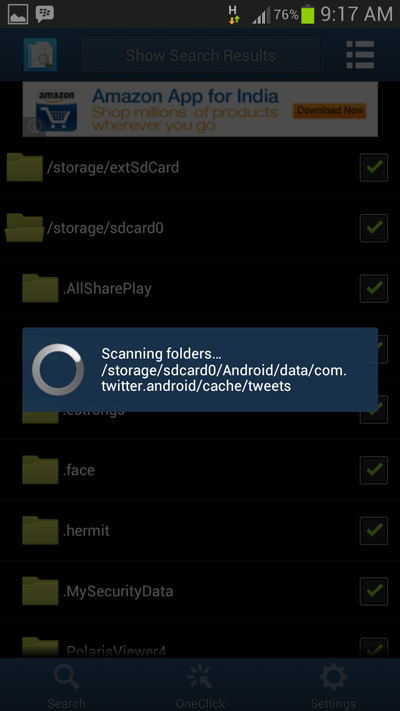 Step 4: Once all the duplicate files are located, the app will categories the duplicate files together in different groups. Tap on any group to view the duplicate files.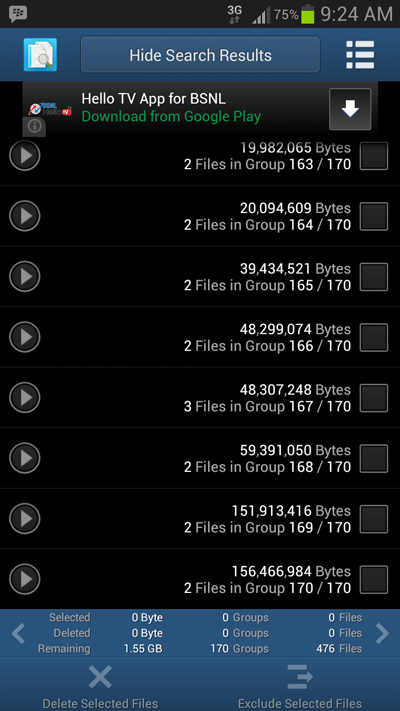 Step 5: To delete any duplicate file, tap and select the file and again tap on"Delete Selected Files" to permanently delete the duplicate files. Similarly follow the same process with the other duplicate files.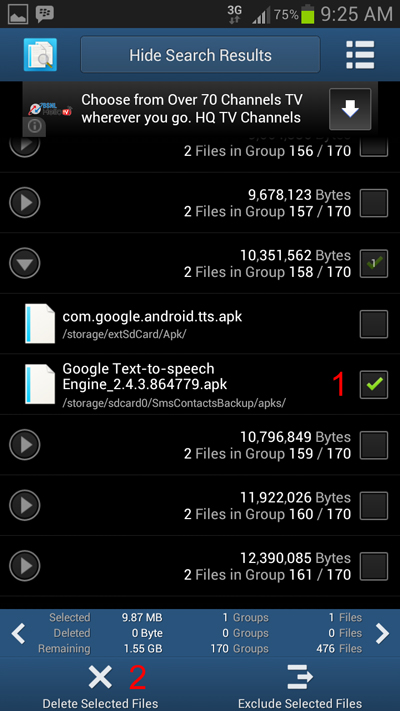 While the above process might take some time, but finally you will be able to free up a lot of space on your Android phone.