The Breaking bad series is going to end in a few days . Its not just a series, its a perfect series . Breaking bad has an amazing IMDB rating of a perfect 10 stars for its latest episode and on over all score of 9.4 . which in fact is a very tough thing to score , unless the fans rate it or the series is too good .
Now lets get to the point . Want to have a breaking bad styled Facebook timeline cover for your name ? . Its looks cool and awesome . This must be the perfect way to show your tribute towards this great series . Fortunately There is an official app for that on Facebook . Here is how you can get yourself a breaking bad styled timeline cover .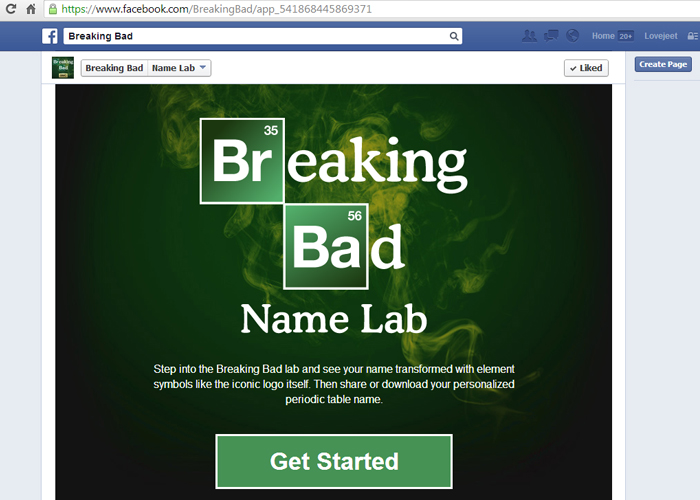 Step 2: Click OK to everything .
Step 3: Click on get started to cook up your breaking bad styled Facebook timeline and profile picture . .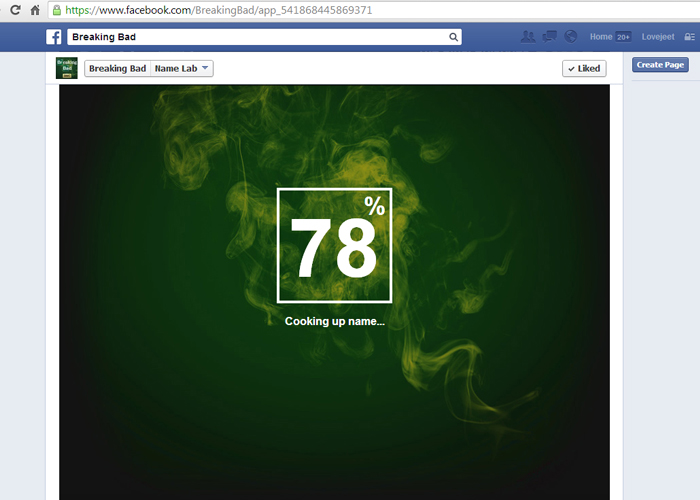 Step 4: Now you have your own Breaking bad style Facebook profile pic and time line cover . Download them ,use it on your Facebook account and share it with your friends .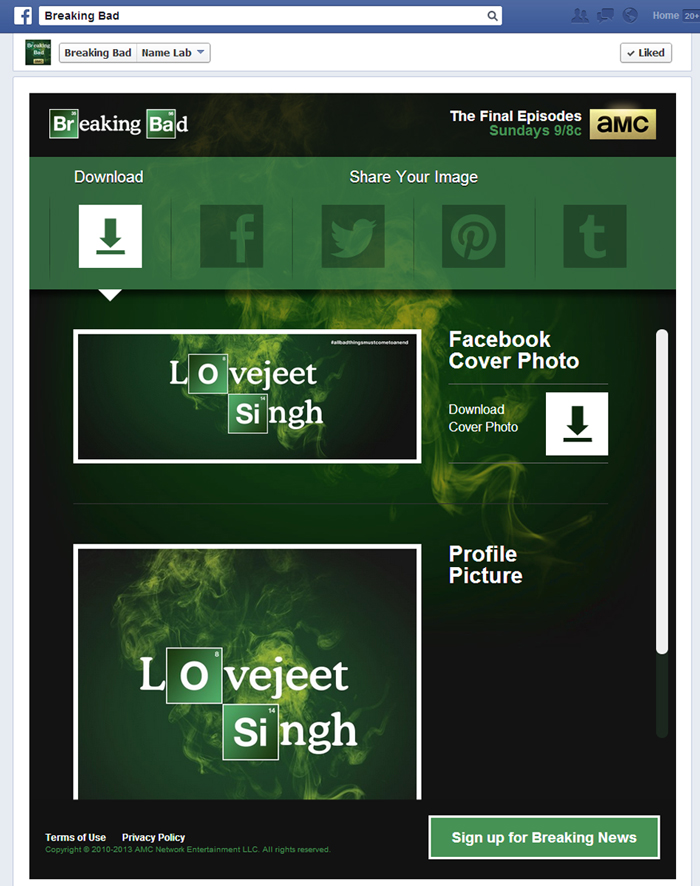 Share this with your friends and let them have a Breaking bad styled Facebook Timeline cover and Facebook profile pic too .