Most schools and colleges restrict students with limited access to the internet. Apart from Google, Wikipedia and a handful of other websites, most other websites are blocked. So how do you access blocked websites from your work, school or college's internet?
There's a workaround here. If you school or college allows you to access Google.com, then most probably you will also be able to access other Google services too. This is where Google translate will come to your help. Using Google translate as a proxy server you will be able to access any blocked website from your work, school or college's internet connection.
Although most of you might be aware of this helpful trick, in case you are not, here's how you can use Google translate to access blocked site at your school, college or work.
How to Access Blocked Websites with Google Translate
Step 1: Head over to translate.Google.com in a web browser.
Step 2: Click on the small arrow beside Detect language and select any language apart from the destination language of the website you want to access. For example, if you want to visit a website that's in English, select the source language as Afrikaans.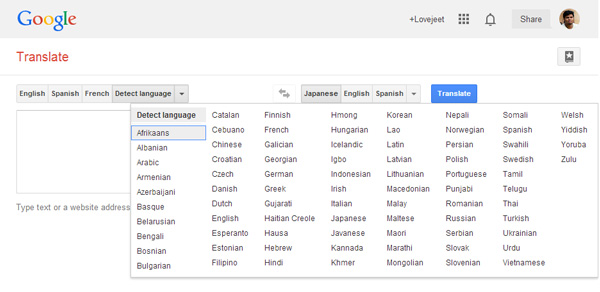 Step 3: Now select the Destination language as English or any other language according to your requirement.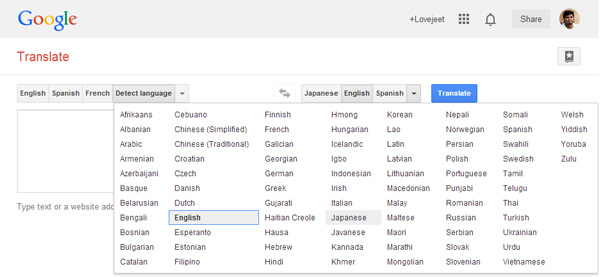 Step 4: Type in the website's address in the Source language field and finally click on the Translate button.

There you go, you will be able to access the blocked site.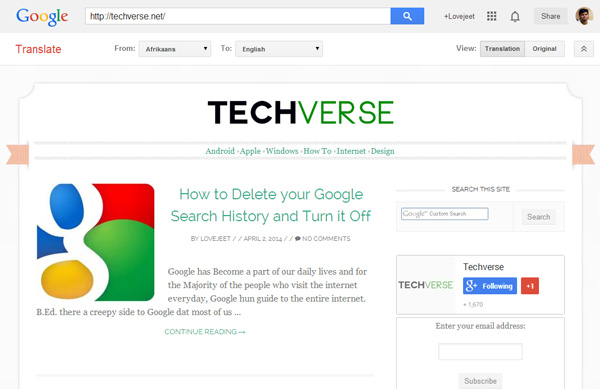 In case you want to do it the geeky way, you can copy the following link on your web browser
http://translate.google.com/translate?sl=ja&tl=en&u=website.com
Then replace website.com value with the URL of the website you want to visit and press enter. Voila! , you will be able to access the website. Last but not the least, don't break your school or colleges rule and i will not responsible if you're getting expelled.