How to open , view and convert Camera Raw images : Before we proceed with to the main topic , lets know a little about Camera Raw .
When you shoot photographs in Jpeg format , The photograph is actually captured by the camera in a uncompressed image format , which is actually the Camera Raw format .  Camera Raw formats have a file size which is 2 t0 4 times larger than an JPEG file size . So in order to make the photographs storage efficient and portable , the Raw images are always converted and compressed into a JPEG image .  This process  is same with all the image formats your camera can capture.
Actually a JPEG Photograph is very much useless for post processing in Photo editing software . Which is why the people who created the JPEG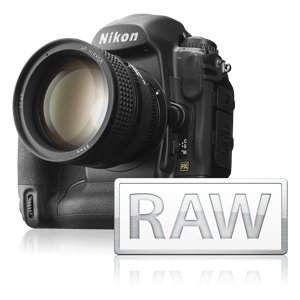 file format also developed the Raw image format to bypass the limitations of Jpeg . Depending on the megapixel count of your camera , a single photograph taken in Raw format can occupy more than 20 MB of storage space or more . Although the size of Raw images are more , the Raw image file are capable of capturing larger range of colors in a photograph and also minimize the in camera processing at the same time .
Today all the cameras available in the market are capable of Capturing photographs in their own Camera Raw Format , resulting in different  proprietary Camera Raw file formats for different cameras .
How to Convert Camera Raw images ?
So the main problem arises that is , How to open and view these different Camera Raw formats on your Windows PC . To help you identify various Camera Raw file types , here is a list of all Camera Raw file formats .
.ari, .arw, .bay, .crw, .cr2, .cap, .dcs, .dcr, .dng, .drf, .eip, .erf, .fff, .iiq, .k25, .kdc, .mdc, .mef, .mos,.mrw, .nef, .nrw, .obm, .orf, .pef, .ptx, .pxn, .r3d, .raf, .raw, .rwl, .rw2, .rwz, .sr2, .srf, .srw, .x3f
If you want to open Camera Raw files on your PC then you can either use FastStone image viewer or Google Picasa . Both of these image editing programs are available as a free download . But i would recommend the FastStone image viewer over Google Picasa , because of its advanced editing features and also it a portable app, which can be used on any PC without the need of installing it.
You can use both the programs to open , view , edit and convert Camera Raw photographs and images . Opening and viewing Camera Raw images is similar like opening and viewing any other image format . If you want to convert camera raw images , then you can follow these instructions below .
Instructions to convert Camera Raw images
Step 1: Download and install FastStone Image viewer .
Step 2: Run FastStone Image viewer and navigate to the folder where you have stored the Camera raw photographs .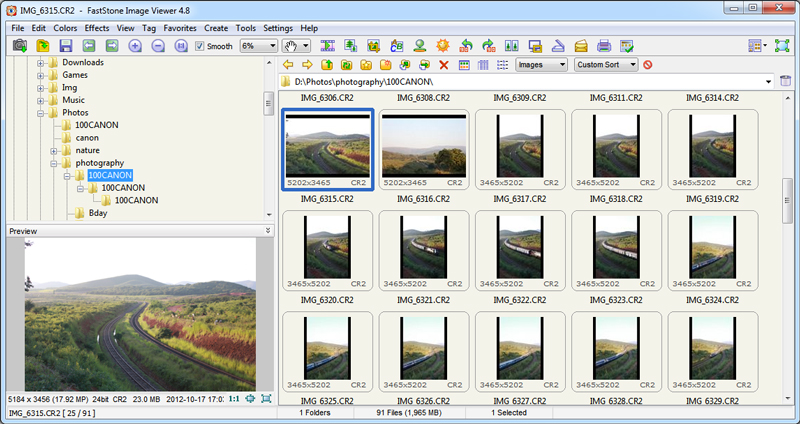 Step 3: Select a Raw photograph from the gallery and click on File >Save as .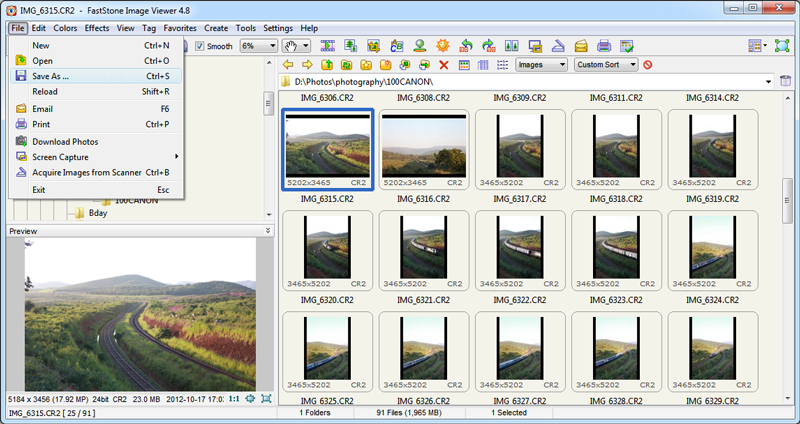 Step 4: Now you will have an option to save the converted Camera raw photograph in various formats . Click on save as type and select any format from the drop down list and click on Save to convert it .