The majority of people who want to install a keylogger on someone's iPhone, don't even try it. The primary reason being the lack of any knowledge of programming and technology. Most believe iOS devices are impenetrable because of its high-security level.
However, with the advance in technology, you can breach all the technological barriers very easily. You'll be startled by how friendly and useful our 6 best keylogger apps work. They capture the keystrokes input on the target's iPhone and place them in secure log files.
If you are looking for an effective keylogger, you need to be careful. There're so many iPhone keylogger apps available and among them are scammers. Some of them will infect your device with malware that can steal personal data.
Therefore, we took upon ourselves to bring closer the top 6 best apps to install the iPhone keylogger. All the apps in this article are authentic and stand out from the rest.
Part 1: Clickfree iPhone Keylogger Solution
Clickfree is an iOS spying software with various powerful features. You can use it to gather entire data on the target iPhone remotely. That's why it's the most popular iPhone keylogger app with millions of users worldwide.
In fact, it has been recognized in huge households' names like 9to5Mac, Mac World, and even the New York Times. There's no doubt that Clickfree is one of the most popular iPhone keyloggers in the world.
I know what you're thinking, what makes Clickfree so special? Well, apart from its multiple features, the app allows you to spy on the culprit's iPhone without jailbreaking. Hence, it has a quick set up without compromising the target device security and warranty.
iOS devices are inherently equipped with the iCloud backup feature. Therefore, you can remotely setup Clickfree and use it to explore an iPhone from any web browser. All you need is the target's iCloud credentials and internet connection.
Before authentication, ensure the two-step verification is off and the iCloud sync is on. You don't need to download any app. This is because Clickfree operates discreetly via a web browser and can't be detected.
Clickfree keeps keystrokes of vital information made by the iOS user. They include typed messages, usernames, and passwords. These data are then stored in the log files and categorized in respective applications.
To access the keystrokes, click on the specific icon on the dashboard. You don't need to worry about confidentiality. Clickfree utilizes cloud data backup to track all the keystrokes. When logged out all data gets discarded from the iCloud server.
Since the control is compatible with any browser, you can log in to your Clickfree account with any device. Clickfree iPhone keylogger is compatible with iOS 7.0 and above.
How do you start capturing keystrokes with Clickfree? First, let's focus on installing the iPhone keylogger and what it does.
How to Set Up Clickfree iPhone Keylogger
Step 1: Create a Clickfree account; you'll need an email to act as your username.
Step 2: Choose a suitable Clickfree subscription plan after selecting the Apple icon. For a single device, you can choose the premium plan. However, for multiple devices, pick the family pack and enjoy a great discount.
Step 3: Use the setup instructions sent to your email. Verify the victim's iCloud credentials. Give Clickfree servers a few minutes to sync with the device.
Step 4: Now Clickfree should be up and running. You can login remotely to see the dashboard. All the Clickfree features including keylogger are on the left.
Part 2: Spyic Popular iPhone Keylogger
Spyic wears a crown anonymously for being among the most powerful keylogging apps available today. The Spyic iOS solution works remotely from any web browser or PC. It only requires the target phone's iCloud account for a complete setup.
The web-based nature of Spyic renders it undetectable. There's no software download involved. This way the target will never find out you are recording the keystrokes. Even better, you can enjoy several other features without jailbreak.
Spyic's control panel is compatible with all browsers and iPhone version 7.0 to the latest.
Part 3: Keylogging an iPhone with Spyier
If your main concern is to capture keystrokes on iPhone's messages, Spyier is the deal. The keylogger function of Spyier works in the background, meaning the user will never detect it. That's very handy to parents.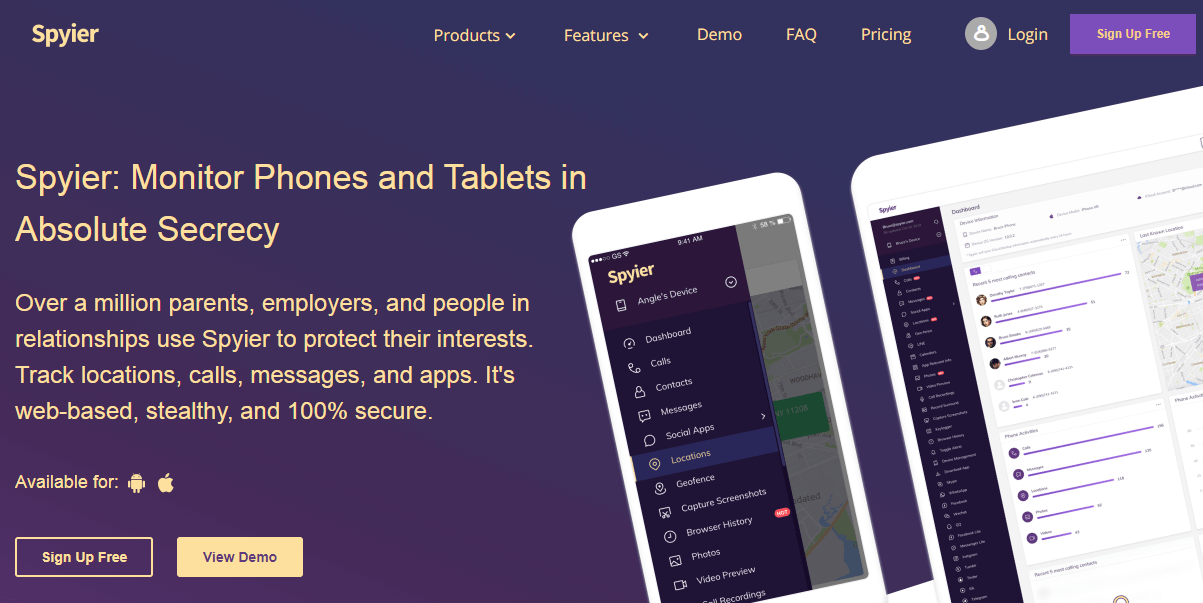 You don't need to jailbreak or have physical access to the target's phone. Just sign up, fetch the user's iCloud ID and verify. Later, the app will automatically record vital keystrokes. Then, log in to your dashboard and view the inputted keystrokes.
Spyier operates on iPhone 7.0 onwards and can be accessed via any web browser.
Part 4: Minspy iPhone Keylogger
Minspy is a well-known iOS keylogger. It's equipped with a decent set of phone monitoring features including access to private photos. It offers keylogging services for iPhone 7.0 and above.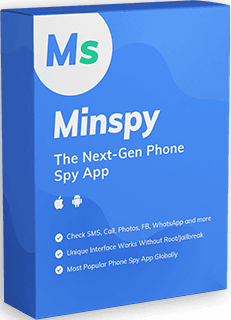 Like most apps on our list, Minspy doesn't require jailbreaking to access keylogging functions. It utilizes the victim's iCloud details to sync and extract vital information such as an Instagram username and password.
Take note that the set-up process, keystrokes recording and viewing happens online.
Part 5: Spyine the Updated Keylogger
For those with the latest iOS version, Spyine web-based keylogger should be your first choice. Spyine provides an easy way to capture someone's Facebook or Gmail vital information. The best part is that there's no jailbreak on the target's device.
Once connected to the internet, use the target's iCloud ID to set up and sync all data. Viewing the results can be done using any browser in the world. Other than keylogging, Spyine has other features such as SMS and call tracking.
Part 6: Neatspy iPhone Keylogger
Neatspy is the final iOS keylogger from our top 6 apps. One of its top features is the web-based nature. You can set-up Neatspy from any web browser so long as the internet connection is on. Just key in the culprit's iCloud credentials for verification.
There is no need for software installation. The app also offers many remote iPhone monitoring features.
Neatspy is trusted by countless users around the world. It's compatible with iOS 7.0 and up without the need for jailbreak. So, if you want a hassle-free iPhone or iPad keylogger, this is it.
Conclusion
Keylogging on an iPhone is not an unimaginable thing as you might have thought. In fact, you don't need jailbreaking tricks or software downloads in all these 6 apps. They are all web-based for discreet keylogging and to protect personal information.
If you're not sure where to start, we highly recommend Clickfree. Click on and follow to see how the demo works. We hope you'll find it effective to monitor all the keystrokes acquired.
*****************************************************************************
Meta: We have the top 6 best apps to install the iPhone keylogger. No software download and jailbreak. Web-based and compatible with iPhone 7.0 and above. Use Clickfree to sync and access results remotely. Others include Spyic, Spyier, Minspy, Spyine, and Neatspy.