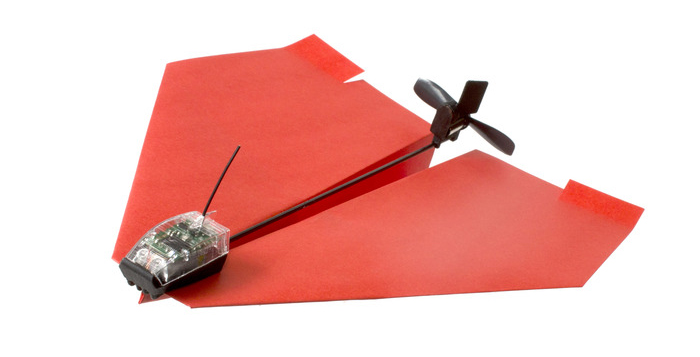 Even if we grow up, the will always be a child within us. Here is an amazing gadget that will bring back the memories of your childhood, but this time it will be packing an extra punch.
Courtesy of Powerup 3.0, a toy module that can transform paper planes into a smartphone controlled toy airplane, you will be now able to relive your childhood once again. It doesn't matter if you are a child or an adult who loves flying toys, this mini paper airplane is something that everybody will like to have.
PowerUp 3.o is the brainchild of Shai Goitein, an Industrial design manager and an active aviator and pilot for the past 25 years. What started as a mere challenge has now taken form into an awe inspiring mini airplane module that can attached on any paper plane and voila your paper plane can now fly high up in the skies.
I did not have luck or skills to building a proper paper plane that could stay up in the air for longer period. But now thanks to the PowerUp 3.0, the Powerup 3.0 module can turn any standard paper plane into an high flying aeroplane that can be controlled with your android or iOS smartphone. A marvelous piece of technology that i am truly going to enjoy.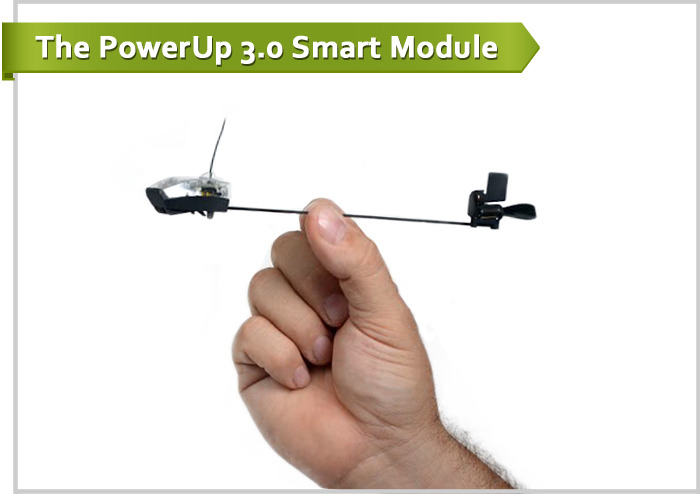 Currently PowerUp 3.o is being funded as a Kickstarter project, which has been able to raise a whooping $500,000 dollars, up from its pledged goal of $50,000. This is an example of an uber successful kickstarter project.
PowerUp is made of three components. On the front there is a Bluetooth 4.0 equipped smart chip for communication with the smartphone app, A propeller and rudder and a crash proof carbon fiber frame that's holds the smart communication chip and the propeller and rudder at both the ends. According to the kickstarter project, A Lithium ion powered battery provides the PowerUp 3.0 with a continuous 10 min flight capability on every charge, This is a great improvement over its initial 90 second air time capability. The PowerUp module can be charged via an regular MicroUSB cable and the spatial range is 180 feet from the phone.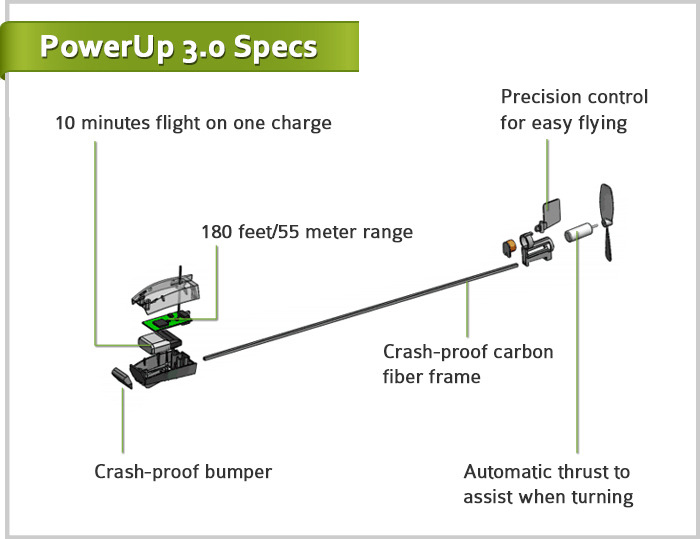 The PowerUp 3.0 module can be controlled using both android and iOS phones. While the iOS app is already out there, The Android app might be out by the time the PowerUp 3.0 is launched.
Here are the specs of PowerUp 3.0:
BLE – Bluetooth Low Energy
Lightweight and small
180 feet / 55 meters of range
Wireless firmware update
Micro-USB charging
1000 mAh Lithium Polymer power pack (PERFECT PACKAGE only)
The power pack will give you non-stop flying and can charge your smartphone as well when your power runs low during flight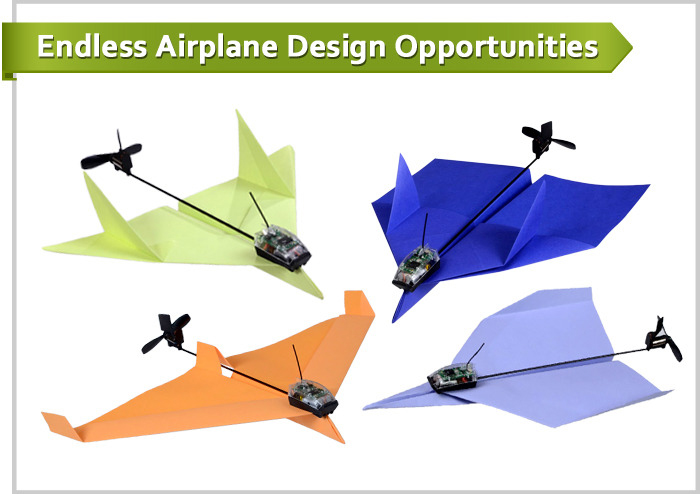 According to the projects kickstarter schedule, PowerUp 3.0 will be available for purchase by June 2014, But if you back this project by paying $40 or more, you might get the PowerUp 3.0 a month before the public launch. So what are you waiting for, hurry up and pledge for this amazing project. I am very sure your children are definitely going to like the PowerUp 3.0.