Most of you might have got a mail from Google today morning and if you have not, here's something that you need to know about. Google is now implementing a new feature on Google+ that will allow anyone to send you emails, even complete strangers. Well this is something that myself and most others will not approve of but definitely there will be some takers for it.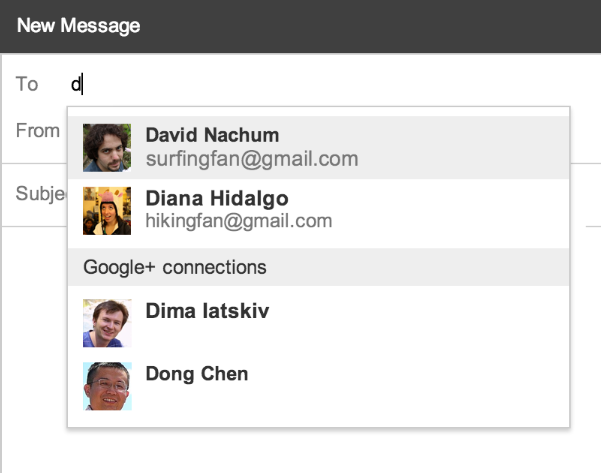 Here's how Google describes the new feature as:
Emailing Google+ connections works a bit differently to protect the privacy of email addresses. Your email address isn't visible to your Google+ connections until you send them an email, and their email addresses are not visible to you until they respond.
The above paragraph would get you an idea of how the new feature works. The new feature seems to protect our privacy by not sharing our email addresses unless we reply to the sender. This is something good and definitely it will help everyone to interact with new people on Google+. But in case you are a girl, then this new feature might turn out bad for you.
If you are not comfortable with strangers sending you emails on Google+, here is how you can turn this feature off and prevent anyone from sending you emails.
Fortunately like always, Google has not made this feature compulsory for all and you do have an option to opt out if you are not interested in getting emails from total strangers. Here is how you can opt out of this feature.
Go to your Gmail Settings or simply click this link. Now scroll down under the General Settings to the Email via Google+ section. Right beside it you will find a dropdown box, click on it and select No one. Finally scroll to the bottom of the page and click on Save Changes.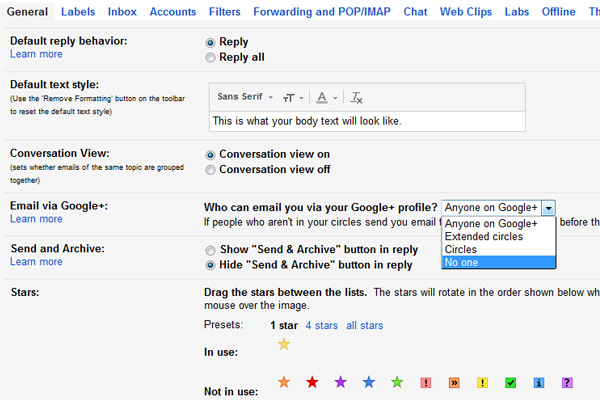 Now you have successfully disabled strangers from sending you emails on Google+.