If you are wondering how to reset Google chrome, then you've come to the right place. Although most of you know your way around to reset Google chrome. But for people who are new to Google chrome, it might be somewhat difficult.  So as requested by one of our readers, I am putting up this how to guide to reset Google chrome.
If you are thinking of a reason why you would need to reset  Google chrome, then we got a few for you.
If Google Chrome has slowed down
To Remove unremovable plugins
To Clear junk data in Google chrome
and depending on your requirement there can be many more reasons . Follow the instructions below to reset Google chrome to its default settings.
Instructions to Reset Google Chrome
Step 1: Click on the COG icon and select Settings.
Step 2: Scroll down to the bottom of settings and click on Show Advanced Settings.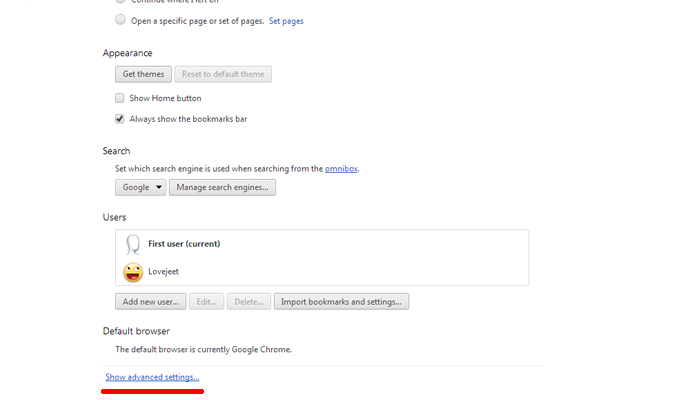 Step 3:  Now again scroll down to the bottom of the extended settings and you can find the Reset Browser Settings button. Simply click on the reset browser settings button to reset Google chrome to it default settings.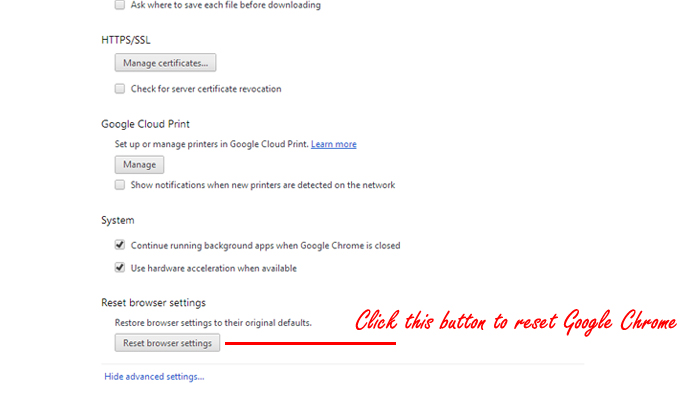 That's it , now Google chrome will revert back to its default settings and will become faster.