What do you usually do when you receive a text message on your phone? Generally you would reach out for your phone, unlock it and read the message. But wouldn't it be easier if you could just read and send text messages from a phone using your desktop.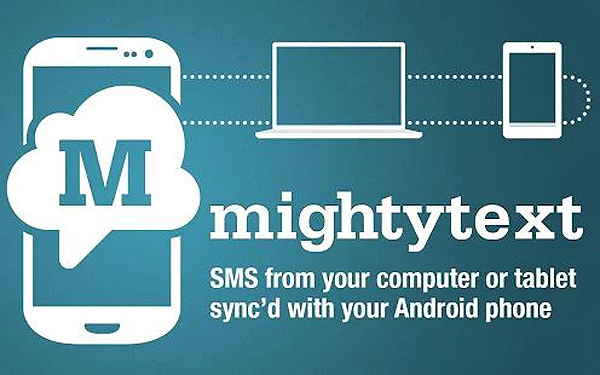 This is exactly what the MightyText android app lets you do. Using the MightyText app and its web client, you can easily able send and receive messages from a android phone using your computer. Using the app is very simple and it consists of two parts, the client and the server. First you will need to install the android app ( server ) on your phone and then you would need to log into it's web interface ( client ) from your computer. Once you are logged into the web interface of Mightytext, you would be able to read all the text messages from your phone.
For Google Chrome users, MightyText offers an extension which basically acts as a bookmark that will let you access the web interface quickly. Here's how you can use MightyText to send and receive text messages from your android phone.
Send and Receive Text Messages from an Android phone on a Computer
Step 1: Install the MightyText android app on your phone and open it.
Step 2: Once you open it, you would be prompted to select an Google account to associate with the app.
Step 3: Next you would have to grant permission for the app to access your Google account. Tap on Allow Access to grant it access.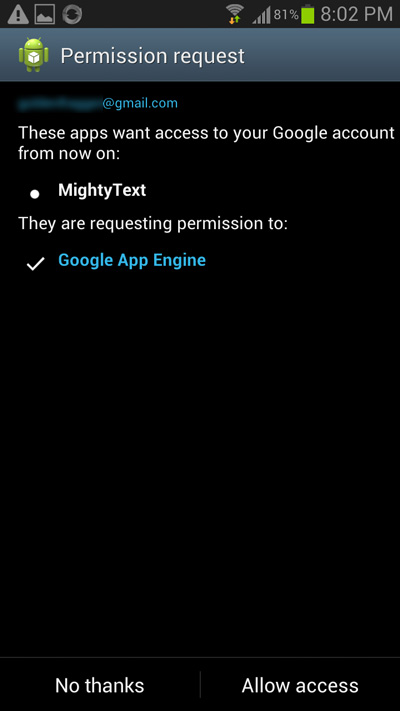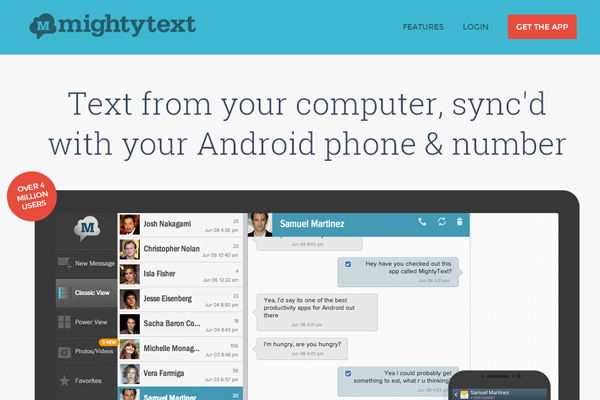 Step 5: You would then have to allow Mightytext web client to access your Google account. Click on Allow to grant it access. Finally you would be able to access MightyText's web interface.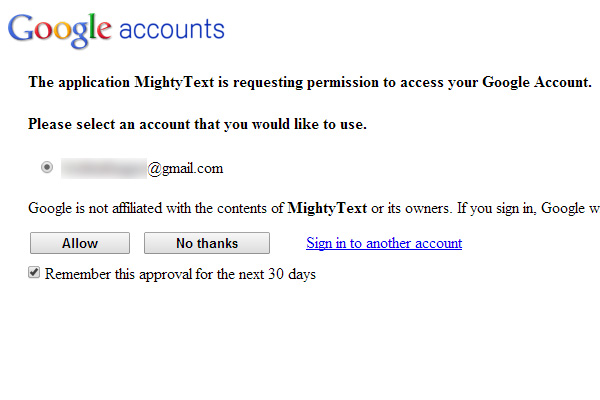 You can now view all the messages from your android phone.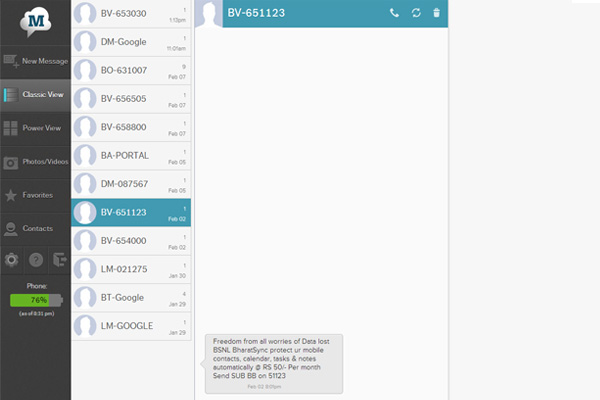 If you want to send a new message, click on New message and the message editor will pop up at the bottom of the screen. Compose your message and hit on the send button to deliver it.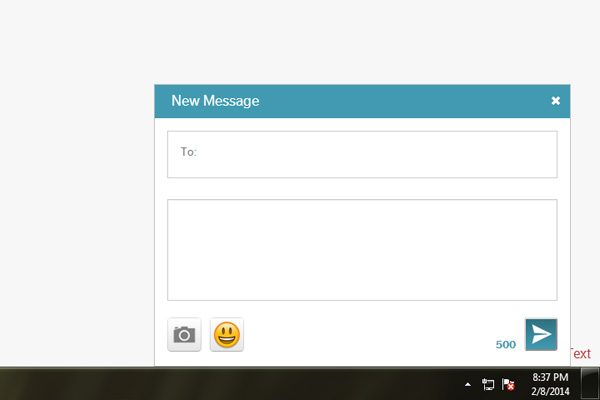 The only drawback about this app is, it requires an internet connection both for the computer and the android phone. But in case you want something that doesn't require an internet connection, you should try out the Airdroid app.