Upcoming Android Phones : The Android Smartphone Army is still getting stronger day by day . So far there have been many Android smartphone launches this year and many more  slated for release in the upcoming months . Among these are some of the most anticipated upcoming Android Phones . From what we have gathered so far , the next few months are going to bring in a lot of new phones with new technology and advanced features for android lovers . Here are 5 of the best upcoming  Android phones to slated to launch in 2013 .
5 Upcoming  Android  Phones to Launch in 2013
#1. Samsung Galaxy Folder
If you thought flip phones are a thing of the past , then the upcoming Samsung Galaxy folder is going to prove you wrong here . Very soon Samsung is going to introduce the sleek and sexy looking Samsung Galaxy Folder smartphone across the globe .  Its been a long time since we saw a smartphone with a physical keypad . Surprisingly the new keyboard in the Samsung Galaxy folder will going to be based on  old-school  T9 keyboard.
Right now there are only a few leaked  pictures of this upcoming Android smartphone and very sparse details regarding its specifications . The Galaxy folder was spotted running Android 4.2 in the leaked images , but it shall be launching with android 4.3 when its released .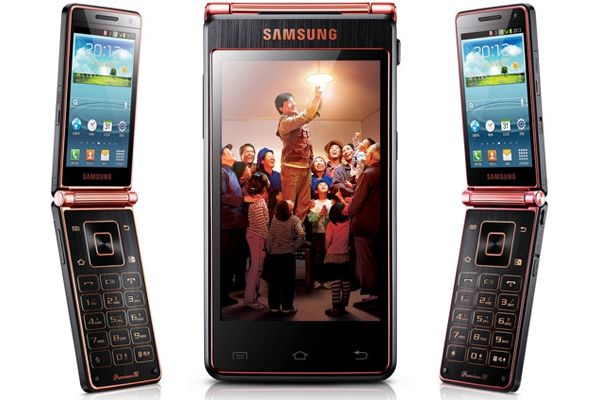 The upcoming Samsung Galaxy folder is rumored to have the following specs .
Dual core Snapdragon S4 processor
A display resolution of 800x480p
Android 4.3 OS
LTE connectivity
#2. LG VU 3
The upcoming LG VU 3 has been a well guarded secret until recently when it was announced . The new LG VU 3 is going to be very different from other Android smartphones so far because of its 5.2 inch display which has an aspect ratio of 4:2 . Thats the first time we have heard of an aspect ratio like that for an android smartphone . Since the new smartphone drops the Optimus tag , we expect it to be a new flagship device from LG .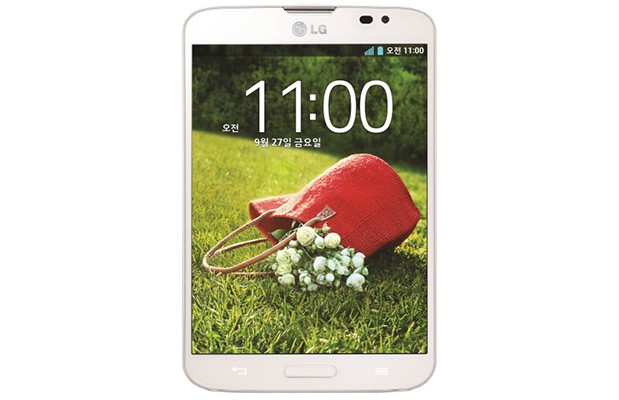 Here is some specification details about this upcoming smartphone
The upcoming LG VU 3 is going to have the following specifications
Snapdragon 800 processor
5.2-inch IPS display (1,280 x 960 resolution)
13-megapixel camera
LTE-A radio
#3. HTC One Max
The upcoming HTC One Max is one of the newest Android smartphones in the HTC One series . The phone will be a phablet . So far there have been lot of concepts of the phone , which do not seem reliable enough and can be fabricated . Lately HTC has set a trend for introducing Android phones with bigger screens than rivals , which might be carried over to their upcoming Android Phones too .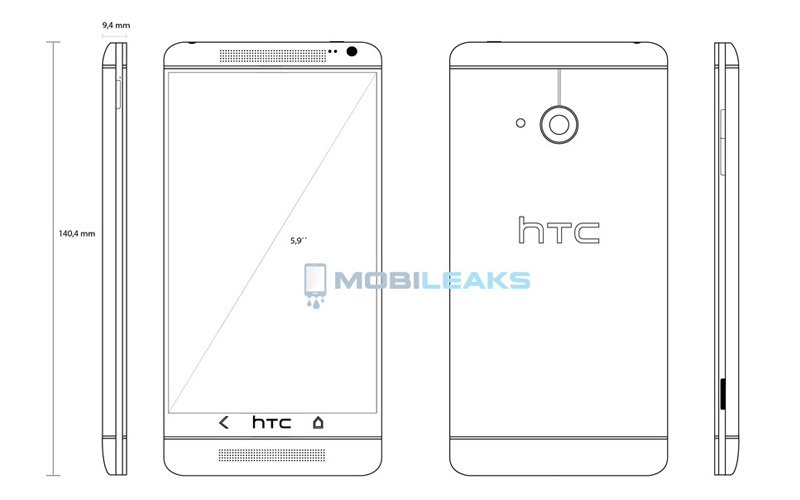 According to sources the Upcoming HTC One Max Android Smartphone will have the following specifications :
5.9 Inch display with a 1920*1080p resolution
2.3GHz Qualcomm Snapdragon 800 processor, 2GB of RAM
2 or 64GB of storage
3,200mAh battery
Android 4.3
#4. Ubuntu Edge
Ubuntu edge is the latest Android smart phone concept by Ubuntu , that runs both Ubuntu OS and Android . The phone has the ability to replace your desktop . The Upcoming Ubuntu Edge is already in a prototype stage . Ubuntu has taken to Crowd-funding to acquire funds for the production of the phone . The Ubuntu edge has already managed to cross 20% of the crowd-funding campaign . Ubuntu has released the Edge's hardware specifications , which are just hard to believe for a smartphone . This upcoming smartphone has amazing specs that are still too hard to believe .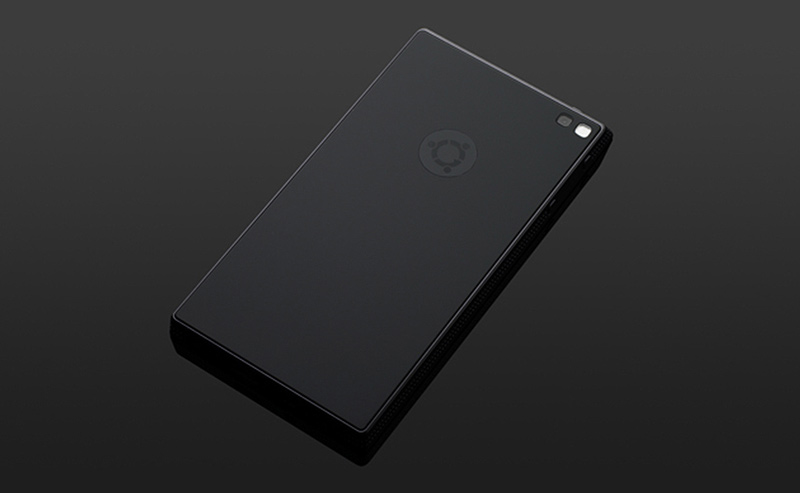 The Upcoming Ubuntu edge smartphone will have the following Tech specs :
Fastest multi-core CPU, 4GB RAM, 128GB storage
Micro-SIM
4.5in 1,280 x 720 HD sapphire crystal display
8mp low-light rear camera, 2mp front camera
Dual-LTE, dual-band 802.11n Wifi, Bluetooth 4, NFC
GPS, accelerometer, gyro, proximity sensor, compass, barometer
Stereo speakers with HD audio, dual-mic recording, Active Noise Cancellation
11-pin connector providing simultaneous MHL and USB OTG
3.5mm jack
Silicon-anode Li-Ion battery
64 x 9 x 124mm dimensions
The upcoming Ubuntu edge will be out for release somewhere in 2014 .

#RELEASED#
#5. Google Nexus 5
Google has been very busy this year , Recently they announced the new Nexus 7 tablet , the Google Chromecast  and the latest Android 4.3 OS . Now everybody is eagerly waiting for Google to Give us a hint about their next Nexus phone , which for obvious reason we can name as the Google Nexus 5 . There is no solid information about the Next Nexus 5 , even we don't know if Google is going to make one . If they are making one then we can expect it to launch alongside Android 5.0 Key lime Pie for sure . The previous Nexus 4 was identical to the LG Optimus G . So if Google partners with LG again on the next Nexus phone then we can expect the Nexus 5 to have specs similar to the LG Optimus G Pro .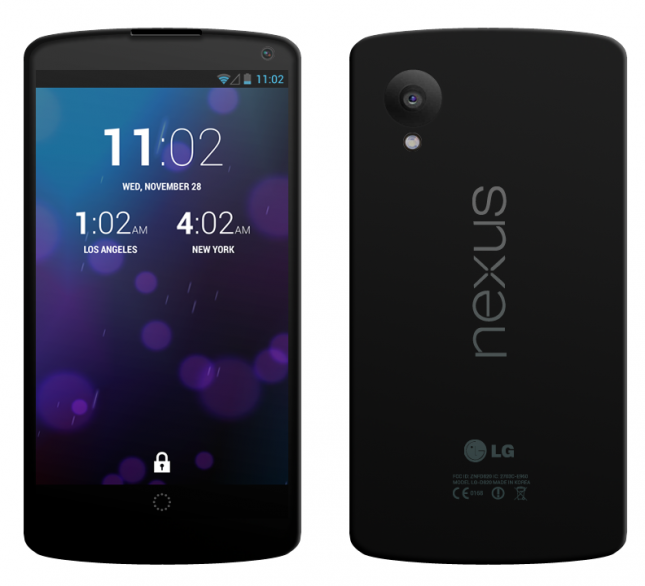 Here are the rumored specifications for the Next Nexus 5 phone .
5 Inch full HD screen with 1920*1080p Resolution
Snapdragon 800 quad-core processor clocked at 2.3GHz
3GB of RAM
16MP camera
We just have to wait for some more time , until a reliable leaks out some info that confirms the Nexus 5's existence .
#6. Sony Xperia Z1 " Honami "
The Xperia Z1 "Honami " is an upcoming Xperia series Android phone from Sony . It is one of Sony's latest attempt to lead  gain its market share in the Android smartphone market after its Xperia Z series . The Xperia Z1 is going to be a game changer by introducing a whopping 20 MP camera . This is half of what e Nokia Lumia 1020's 41 MP camera , but this will be well welcomed by Android smartphone lovers .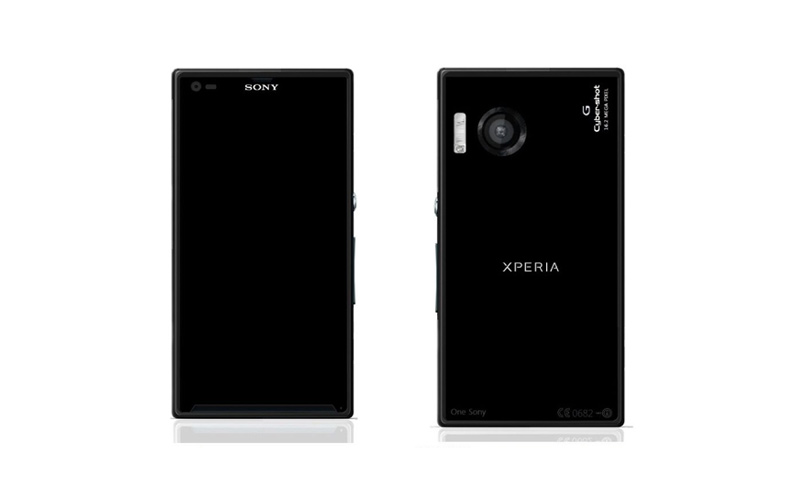 The upcoming Sony Xperia Z1 Honami will have the following specifications :
5 Inch display with 1920*1080p Display
Snapdragon 800 with a Quad-core 2.2 GHz Krait 400
Non-removable Li-Ion 3000 mAh battery
2 GB RAM
16GB internal storage with microSD slot
New Sony G Lens technology
The upcoming Sony Xperia Z1 Honami is expected to be shown off at the IFA Berlin event this year .
#7. Samsung Galaxy Note 3
The Samsung Galaxy Note 3 phone is definitely gathering a lot of attention right now  , most probably due to a series of leaks recently that reveal the existence of the phone  . But surprisingly rumors are suggesting that the upcoming Samsung Note 3 is going to be launched in 3 new models . well its hard to believe that but we will find out soon . Early reports suggest that the Upcoming Samsung Note 3 will have a massive 6.3 Inch display even some suggest that it might be the first phone with Samsung's new Flexible Oled display . There are sources which even indicate a 5.9 Inch display version of the Note 3 . overall the display still remains a big mystery for us . also sources suggests that most probably Samsung might be releasing several versions of the Samsung Note 3 like it did for the Galaxy S4 .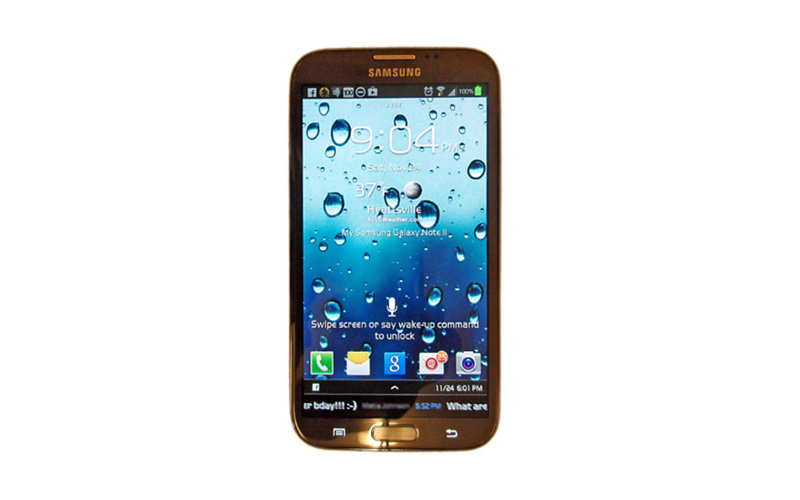 Fortunately a few leaked benchmarks tell us a lot about the upcoming Samsung Note 3's hardware specifications :
quad-core Snapdragon 800 processor , clocking in at 2.3GHz, with an Adreno 330 GPU
1080p display
Confirmed Android 4.3 but might get Android 5.0 Key lime pie on launch .
3GB of RAM
13MP rear camera
According to sources The upcoming Samsung Galaxy Note 3 is expected to launch on September 4 , two days before the IFA Berlin event . Surely samsung knows the best to market their upcoming products .
#8. Motorola ' Moto X ' phone
The Motorola Moto X  phone is the latest warrior in the Android League , Rumors about the Android phone have been floating over the internet for a long time now . While there have been verified leaks that tell us how the new Moto X is going to look . Guy Kawasaki , Chief Adviser to Motorola has been flaunting the upcoming Moto X phone on Google+ page which has helped us to confirm the Moto X's look .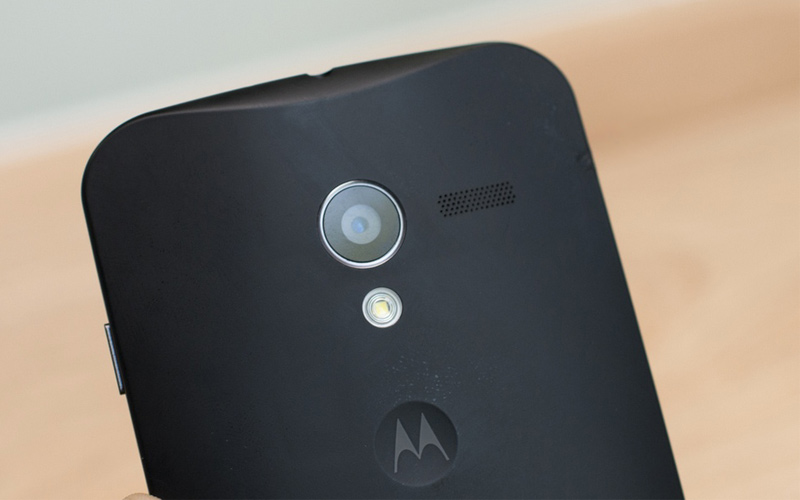 According to rumors the upcoming Motorola Moto X phone is going to have the following specs :
4.5-inch, 1184 x 720 resolution display
1.7GHz dual-core, Qualcomm Snapdragon S4 Pro with 2GB of RAM
Android 4.3 Jelly Bean , since it launched by google already .
2,200 mAh battery pack
No MicroSD support
Always-on voice commands so no need of using the buttons on the Moto X .
Motorola's website now shows a Moto X logo , with a August 1 date specified beneath it , which might indicate to the phone's Launch tomorrow .
Even we love Android a lot but we cannot stop showing our love for apple , so we also included the Upcoming
Apple Iphone 5S
.
#9. Apple iPhone 5S
The Apple Iphone 5S is definitely one of the most awaited Upcoming phones this year . There has been a lot of rumour about this upcoming Apple phone  .  Inspite of the Android army stealing much of the limelight nowadays , hardcore apple fans still want this phone . The Iphone 5S is not going to differ much from the Iphone 5 . The design might be the same with a few hardware changes . The latest rumor being that the Iphone 5 S is going to support Biometric fingerprint scanner , a technology that will not allow any other user apart from the owner to access the Iphone 5S . According to leaked specs .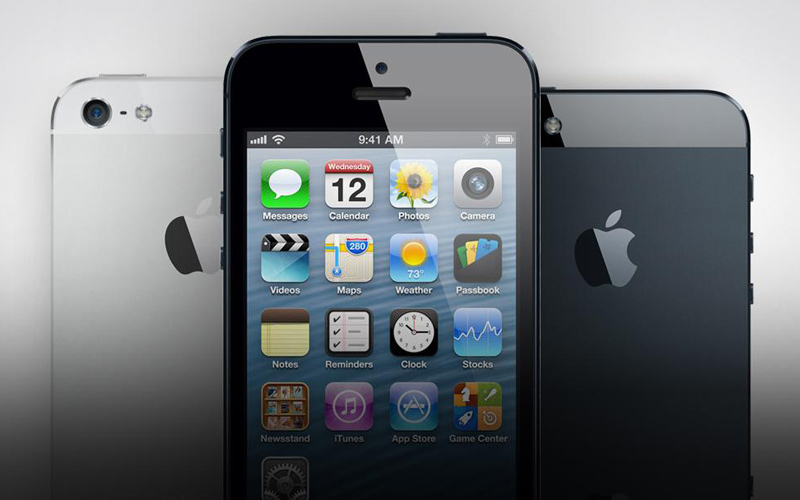 The upcoming Apple Iphone 5S will have the following specifications :
a 4-inch 1136 × 640 display
12MP rear camera with dual LED flash
A Quad core quad-core SGX 554MP4 GPU
A6 CPU
Bigger battery than the Iphone 5
While leaked pictures show that the upcoming Iphone 5S is similar in looks like the Iphone 5 . The build quality of the Iphone 5S will be plastic this time , which indicates that the phone is going to be very cheap .
The Android Smartphone lineup for rest of 2013 is pretty amazing , with a lot of new technologies being implemented on newer smartphones . It wont be soon when we will be seeing a new breed of Super Phones .