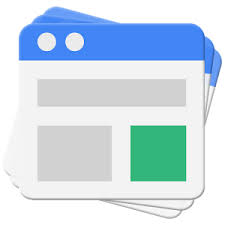 Google has at last released a new Android app for Adsense users . The app will now allow millions of Adsense users across the world to check out and manage their Adsense earnings on their android devices . Being the first version of this app the Google Adsense app now has only limited access to users key earnings information, top custom and URL channels, ad units and sites reports and payment alerts .
Unlike other Third party Adsense apps on the Play store , The Adsense app for Android does not have a widget . Since its the first version Google might add a widget in the next version of the app . The Google Adsense app for Android is a 2.3 MB download from the Google play store and supports Android phones and tablets with version 4.0 and up . The app is yet to be compatible with many latest android smartphone and tablets  .
The Google Adsense android was one of the most waited Google services to be ported for Android devices .  Now Adsense users can access their Adsense reports from anywhere on their Android devices on the move . Download the app from the play store link below and do give it a try . Lets us know how good is the new Adsense app on your Android device .