Its time to rejoice for all nexus 7 fans . The good Guys over Android police have got their hand on the new nexus 7 for 2013 . They have been super excited and have provided some details and specifications about the new nexus 7 .
New Nexus 7 Hardware:
As rumoured , the new nexus 7 has a 1920*1200p screen with a pixel density of 320ppi . The tablet is powered by a quad core s4 snapdragon pro processor clocked at 1.5 GHz , same as the one on Nexus 4 . We expected the device to come with 4GB of ram , but the tablet has a 2GB of ram , which is more than sufficient for this device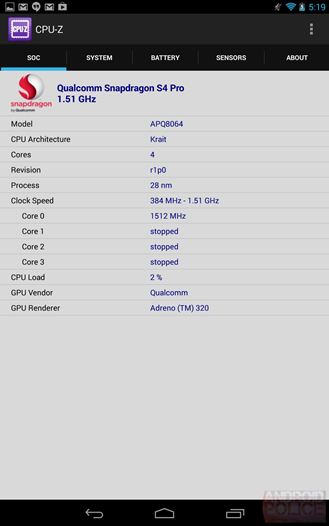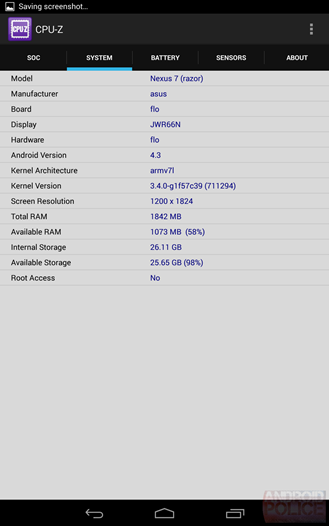 The device codename this time around is Razor (last year's N7 was Nakasi). The board ID is Flo, which is the replacement for Grouper from the last Nexus 7. You can peruse the full build.prop right here. The bootloader version is FLO-03.05 on the retail device (see below).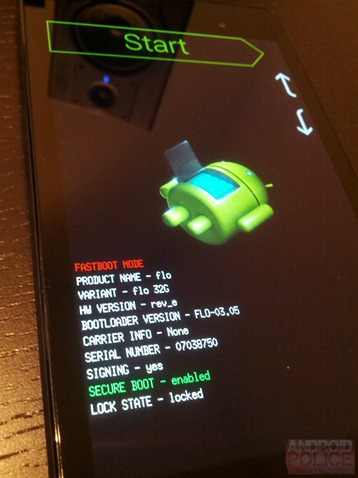 The new nexus 7 runs on Android 4.3 , being the first device to officially come with the latest version of android .
Benchmarks:
The guys over androidpolice have taken these Antutu benchmarks,  that takes into account processor speed, storage, memory performance, and graphical power . take a look at them . while both the S4 pro and S600 show a Antutu benchmark score between 18,000 to 20,000 . The nexus 7 scores a nice 19,883 . while the HTC one stay ahead with a 22,000 score .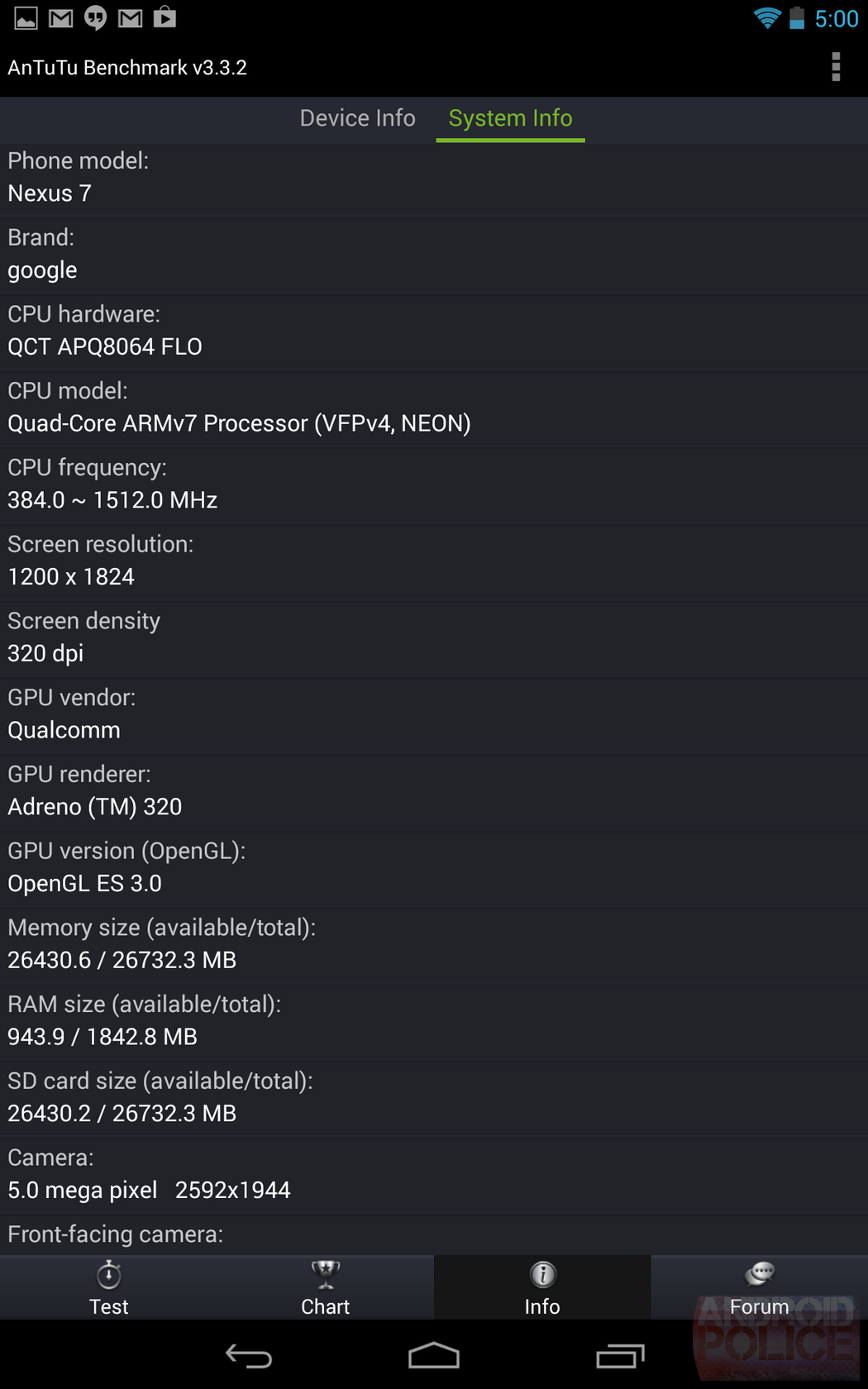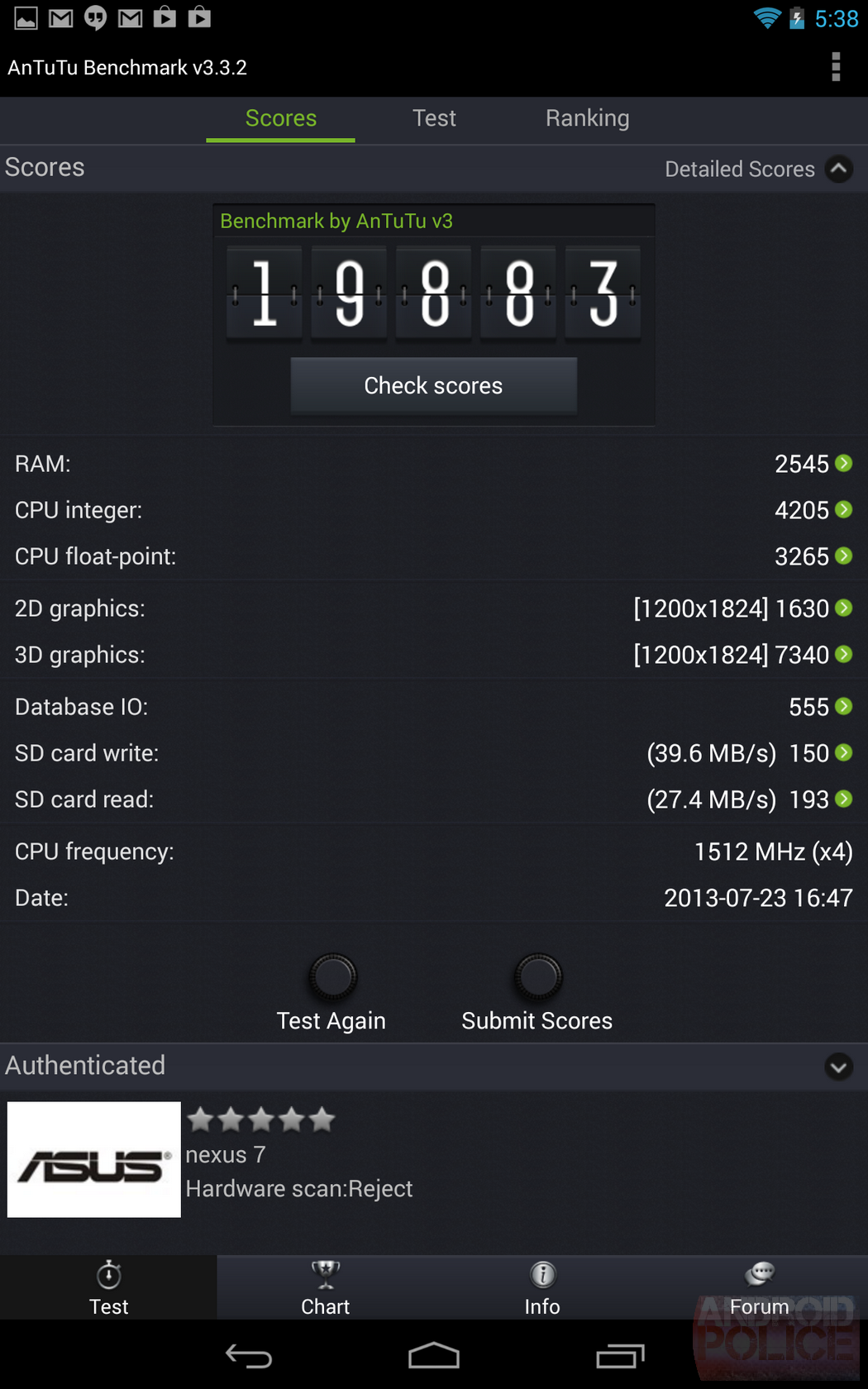 Here is a quadrant benchmark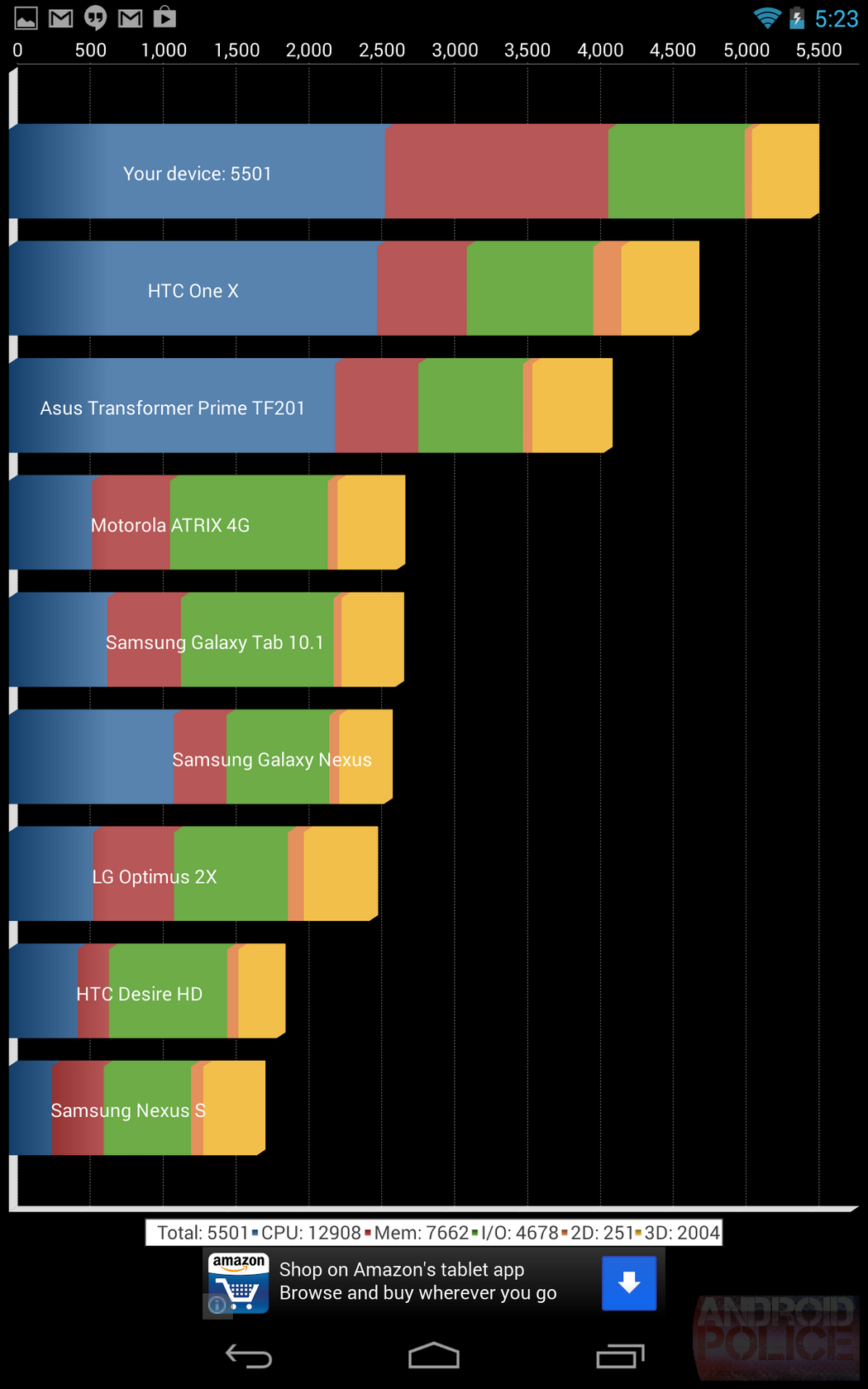 and last but not the least , some 3Dmark benchmarks .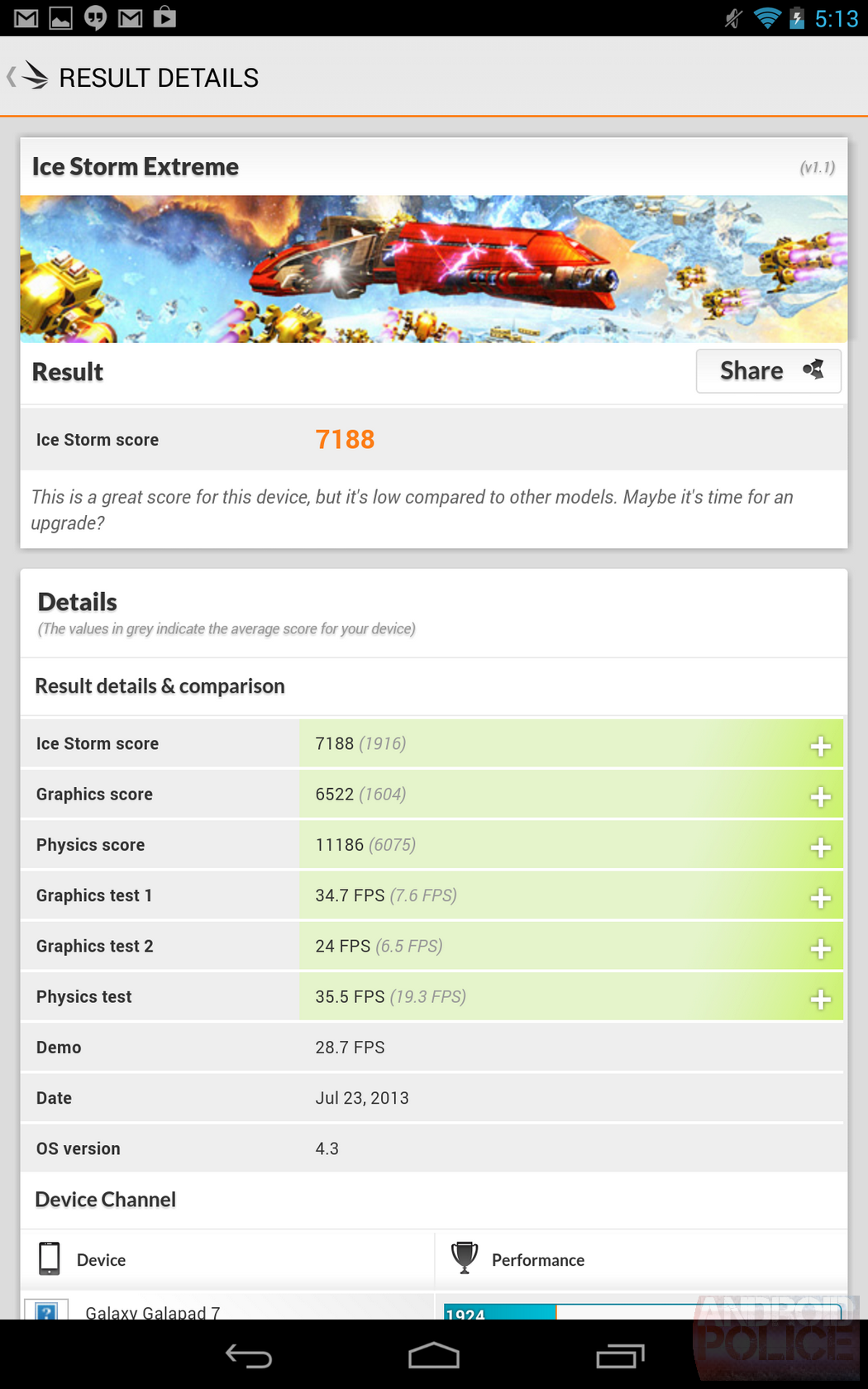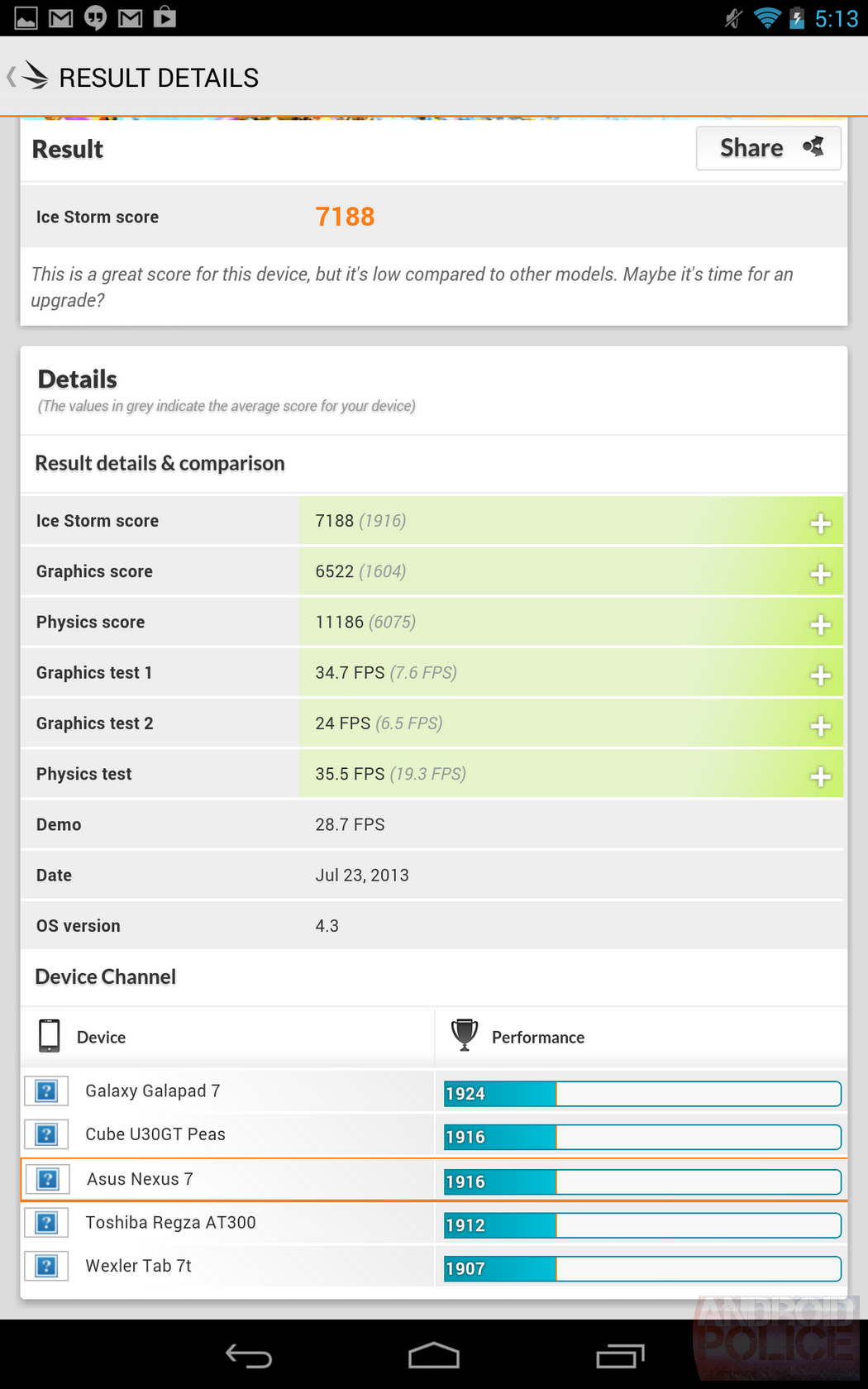 Thanks to The guys over androidpolice for bringing out these benchmarks and details . Do visit them for more details on the Nexus 7 .
Source: Androidpolice