Are you thinking of getting a google Chromecast anytime soon ? Well its going to be tough to get your hands on one .  Since the announcement of the Chromecast , google has already run out of stock of Chromecast dongles and most of the orders are not going to be delivered soon .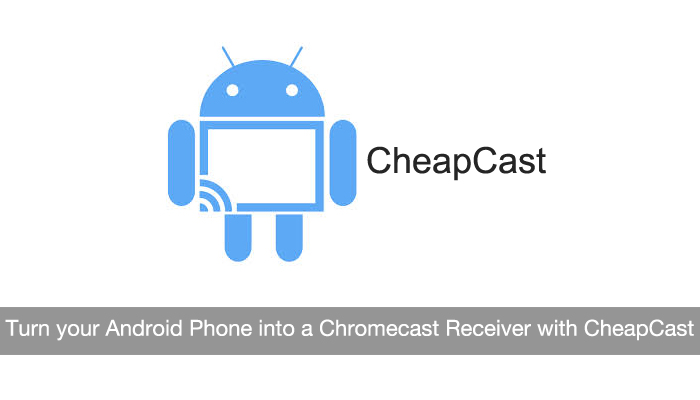 You eon't  be needing a Chromecast anymore . Thanks to XDA Forum Member Maui , now you can turn your android smartphone into a Chromecast receiver for free by using an app called CheapCast . All you need is an extra android phone and you have the Chromecast for free .
CheapCast is an unofficial app that mimics the Chromecast and acts as a video receiver on any local area network . CheapCast can be used both for sharing videos and music across multiple android devices . If you want to stream videos and music to your television then you will need the following gear .
What you will need ?
An android smartphone to act as the receiver
A second Laptop , Android or iOS based phone to act as a remote device
A Television with a HDMI port
A micro HDMI cable
A Micro USB to HDMI cable ( MHL adapter ) for phones without HDMI port .
How to install CheapCast ?
To use CheapCast on your android phone you simply need to download the CheapCast app from the Google play store and install it on a android phone . After installing the app you need to enter a name for your device which will help to identify your device on a network  .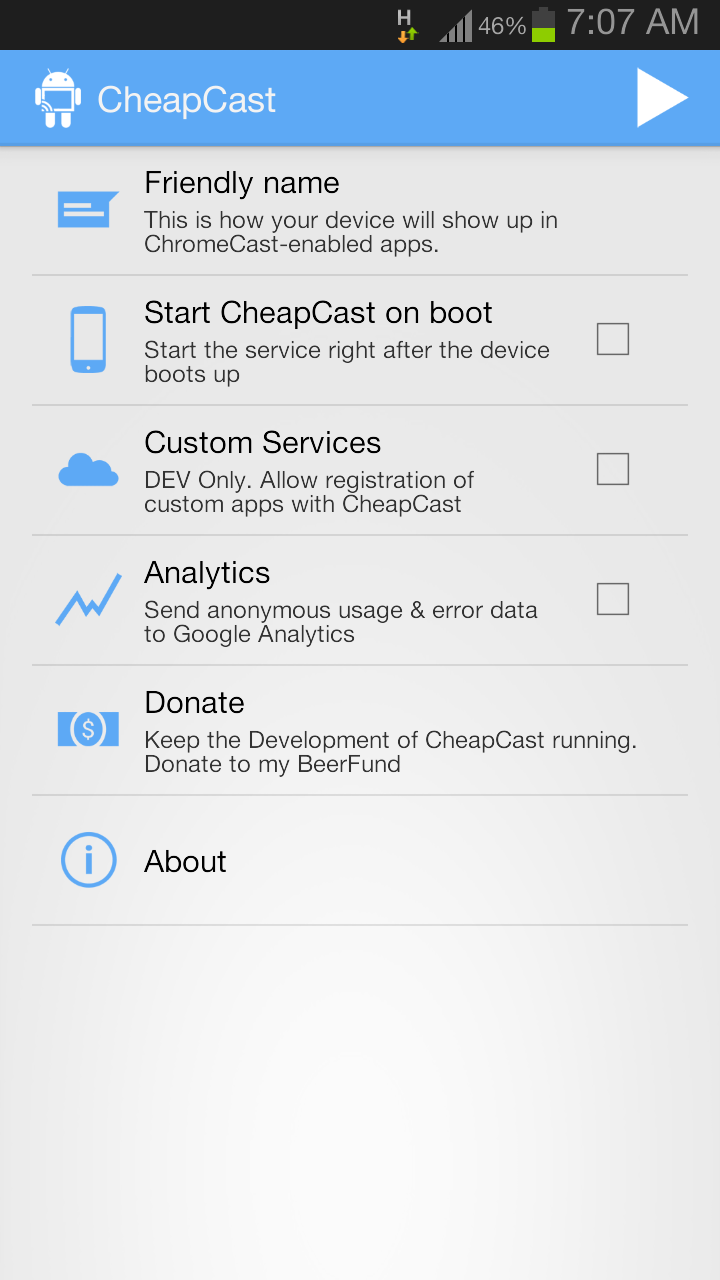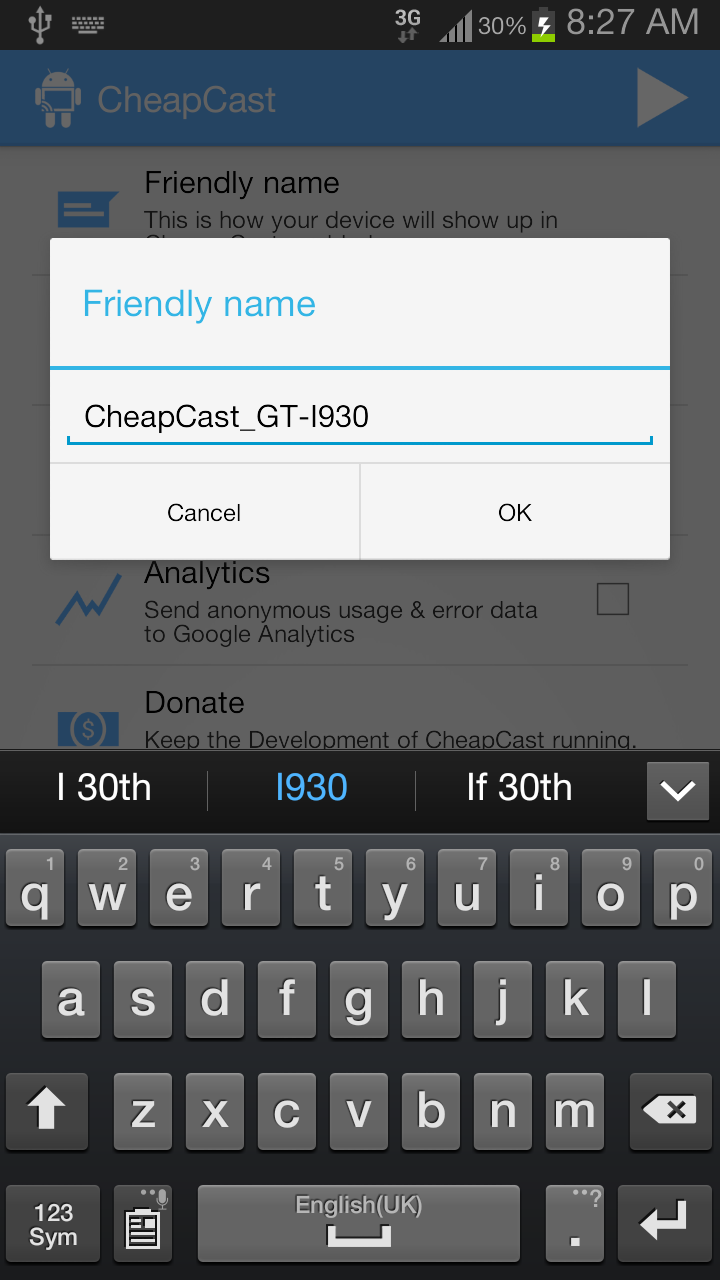 How to connect your Android phone with CheapCast to a Television .
Since most Android phones nowadays do not have an Micro HDMI port . you will need to have a Micro USB to HDMI cable ( MHL cable ) . You can get this from Amazon or any related stores online . Once you connect your phone to a television you're all set to stream your favorite movies and music on your television .
Like the Google Chromecast , you can also stream online videos from Netflix, YouTube, Play Movies and Music , which are officially supported as of now . Even developers have shown experimental feature like Streaming videos from Dropbox . there are unlimited possibilities in which the Chromecast can be used .
CheapCast is in a public beta right now and the developer expects a few bugs . In case you encounter any bug do report it here or you can check out existing bug reports by other users  . If this app works for you , don't forget to tip the developer through the app . After all you're saving $35 here  .