Dell in partnership with Microsoft and John Wiley and Sons is giving away a free PDF eBook of Windows 8 for Dummies as a free download . Microsoft Windows is the operating system that runs nearly 90 percent of the world's computers. Windows 8 will offer new interface updates, cloud-based services, and much more.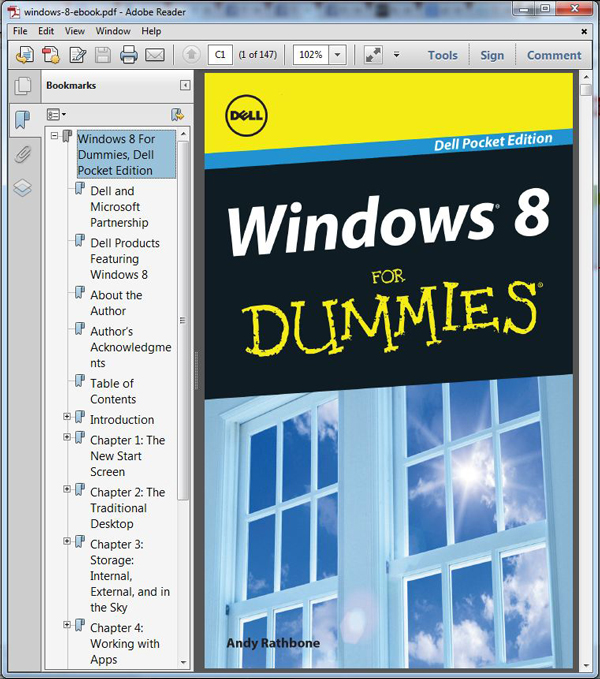 If you are planning to install windows 8 or if you are already using it then Windows 8 for dummies is what you need to get familiarized with the Windows 8 OS . The eBook covers all the basics of windows 8 such as core desktop components, managing files and folders, saving files, using Windows search, printing, and working in the cloud . further it also Shows how to get online, setup and use e-mail, use the latest version of Internet Explorer, setup security and virus protection, add music to the media player, organize photos, and edit media .
To sum it up : Windows 8 For Dummies has what all Windows newbies need to know as well as complete coverage of the new version's bells and whistles.
How to get a free copy of Windows 8 for Dummies eBook
To get a free copy of Windows 8 for Dummies you need to fill up this from on dell's website . Alternatively if you don't want to fill up that form you can right click on this Direct link and click save as to download the free eBook directly .
The eBook is about 11 MB . Download the eBook onto your computer and get started with windows 8 . Do share this post with your friends and let them benefit from this giveaway as well .