If you have been active on social networks these days , you must have come across many of  those funny and hilarious Gif images . I am sure this is an very innovative way of sharing excerpts from videos , which is even very bandwidth friendly than sharing a video . People have shown a strong liking towards these  Gif's and some Gif's have scored more than thousands of likes and shares until they become viral . Let me show you a Gif i created , its not funny but just a example of what we would be going to make today . ( its a 3MB file , so it will take a little while to load . )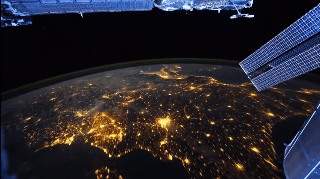 Its very easy to create these Gif images ,  all we need is Google chrome , a free extension and of course some funny videos . For videos we have sites like YouTube , Vimeo , Metacafe .. etc, which have all the videos we could ever need . Further the content of these websites are increasing rapidly with each passing minute , which makes sure we won't be ever running out of videos either . We have got the Software and the videos and the best thing is we can easily create and share Gif images within Google Chrome itself . So let find out how to create a Gif image .
MakeGIF is a free Google chrome extension that can help you to create Gif's from online videos . All you need to do is Install the plugin from the Google Chrome app store and Simply follow the instructions below .
Note: The extension requires a HTML5 video player to make Gifs . Visit this page and enable the HTML5 video player on YouTube .
How to make Gif from YouTube videos
Step 1: Install the MakeGIF extension from the Google Chrome app store and restart chrome after the extension is installed .
Step 2: Open any YouTube video on Chrome and click the MakeGIF icon in the extensions bar to the top right . If you have not enabled HTML5 player on YouTube , the extension will prompt you to enable it . Visit to the requested page and enable the HTML5 player . Skip to step 4 if you have already enabled HTML5 on YouTube .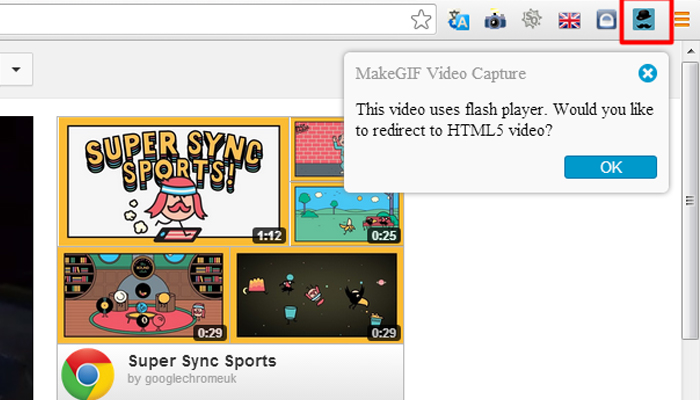 Step 3: Reload your YouTube video , now click on the MakeGIF icon . Click OK when it asks you to redirect to the HTML5 version of the video .
Step 4: Play the YouTube video and pause it from where you want to the Gif to start . Click on the MakeGIF icon and click on " capture settings " to expand it and adjusts the settings to your requirement .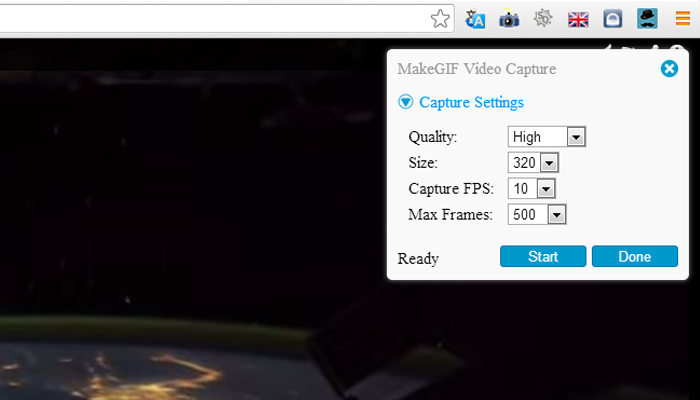 Step 5: Click on the start button to record the Gif . When you want the Gif to end , click the stop button . Now you will be shown a preview of the recorded Gif . Click on Frame options to Add text , Reverse , Speed up or Speed down the GIf .
Note : Keep the Gif as short and precise as you can , it helps to load it faster on web pages .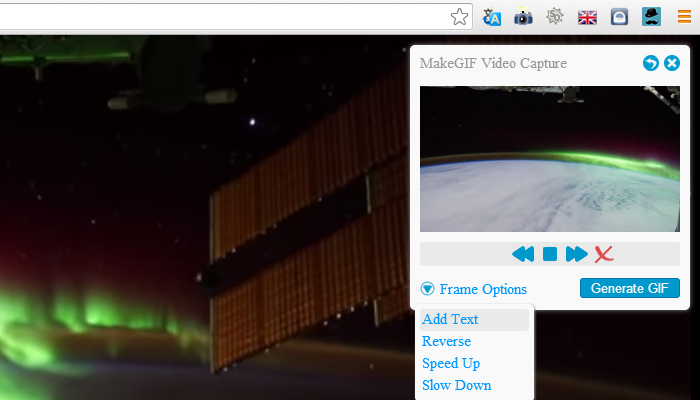 Step 6: Click on Generate to process the Gif .  Wait till it converts the video into Gif .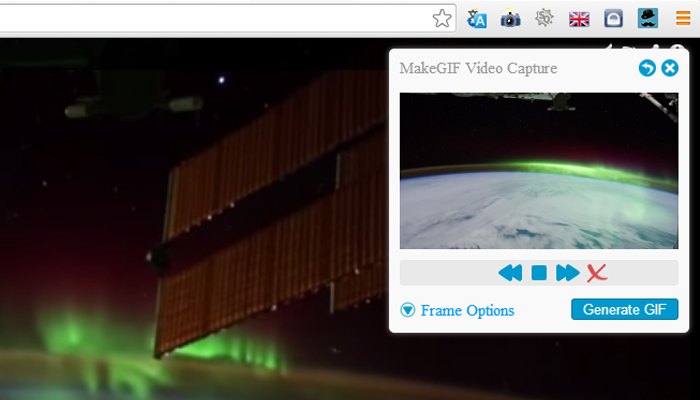 Step 7: When the Gif is created , You will be provided with a download link and an option to share it online .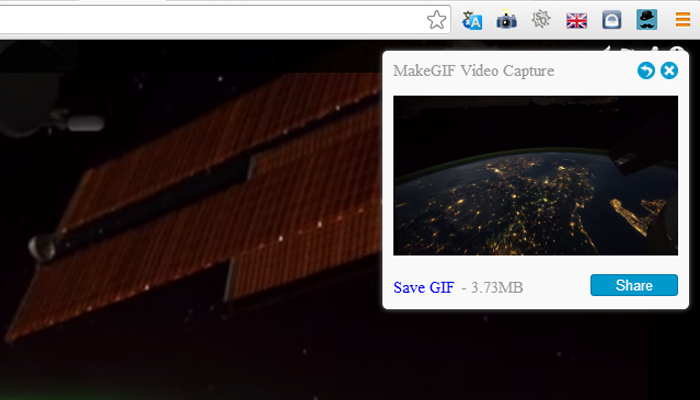 Save the Gif to your computer or share it with your friends online . If you create a Gif , do share it with us .